Do you want to start an online business, and you are short of startup capital?
Well, it is not easy to raise money to start any business, except of off course, if you have money from your savings, other jobs, family, or ventures that you want to use to float your new business.

The challenge is, most people, myself inclusive that want to start a business, do not have any source of income for the startup capital they want.
A report by fundera has it that, more than 70% of all businesses that start in the USA fail within ten years due inability to sustain themselves and funding challenges.
The advantage of most online businesses is that you can get most of the resources to run your business free and only upgrade later when your business starts growing.
If you need fast loans for your Online Business click on this banner below and check your eligibility.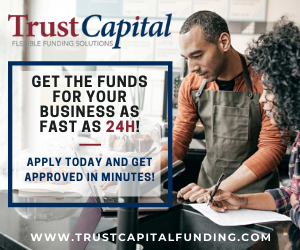 However, raising money from online business requires patience and it may take time to actualize, but it is possible to start and be successful in the business without having any start-up capital.
If you want to get money for your online business startup, there are things you must put in place first to attract the funding you need.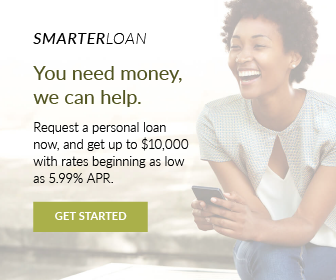 The Following Are Four Steps You Can Follow To Raise Startup Capital For Your Online Business
1. Research And Study The Online Business With Free Online Resources
The first thing you will need to do to attract funding for your business is to equip yourself with the necessary knowledge for the business you want to learn.
Instead of going ahead to look for money or focus on sourcing for funding to start your business.
Why not take some time to learn what you need to know about the business first.

The first point of call in your quest to raise funds for your online business is a simple search on Google or YouTube to find free study materials.
This will help you know what to do in the online business you want to do.

Read this article: 4 Ways To Teach Yourself High Income Skills With Free Resources and 7 High Income Skills You Can Learn Free to know how to learn business with free resources online

Start With The Business Models You Can Do Free
One of the best online business models you can start free is selling an online course.
All you need is a laptop, a smart phone and internet connection to get started.
If you want some small loans to get your business started, you can click the link attached to the banner below to see if you meet the conditions for the loans of up to $2000, which is enough to float your online business conveniently.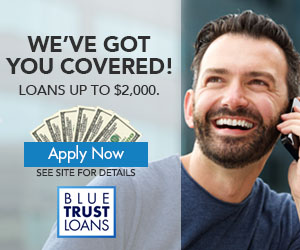 Therefore, if you want to start an Online Course Selling as your Online Business, you can just head over to YouTube or Google Search and type "How To Start An Online Course"
You will get many responses that will lead to the right resources.
Then, when choose the right resources you need, you can go ahead to learn what "Online Course" means, and how to set one.
Learning with YouTube Videos can be very easy, as you will not need anyone to teach you.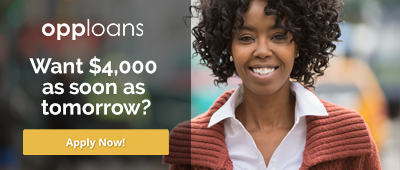 Spend Time To study How To Set An Online Course Selling Business
If you take your time to study how to set up the Online Course well, you will get to know that you have options to start the business, one of which is almost free.
In this option, you have the advantage of getting your online course delivered free through platforms like Udemy, Udacity, Teachable, etc.
It makes it easy to start because there are no charges to be an instructor on Udemy, Udacity, or Teachable as an instructor.
When someone buys your course on the platform, revenue is shared according to the revenue share model put in place.
These platforms usually accept free subscriptions for those that want to get their course hosted on their Platforms.
They will also help to promote your course on their platforms, other websites, and social media platforms on your behalf.
All you need is the knowledge that you want to teach as a course on their platform and you are good to get started.
The platforms also have free courses and guidance to help you setup easily.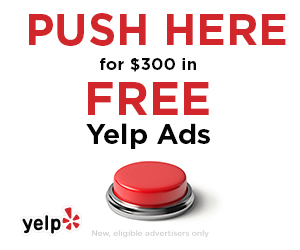 The Right Options To Raise Money For Online Business
Therefore, If you want to raise money for your online business, starting with Online Course is one of the right way to go, as all you will need is an internet connection and a laptop.
This means, the startup capital you need is just to have access to a laptop and internet connection.
If you already have such, and then happy are you, because your business has started already.
This is because, If you can produce and get your course on Udemy, Teachable, Skillshare, etc.
You will be able to make enough money to host your site and promote your course yourself later on..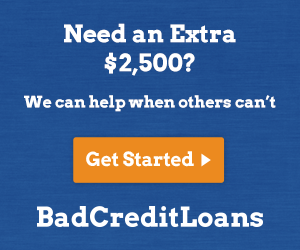 2. Save Earnings For Re-investment
According to research done by TeachingGuide (as of January 2019)
The Reality Check – Typical Udemy Instructor Earnings shows that Selling Online Courses may not turn someone into multi-millionaire, but sure will generate enough income for you to live a decent life.

This means, you will be able to use the online course to raise capital for other online business models you want to do.
The typical earnings for online courses on Udemy are shown below.
Enrollment
range
Number of Courses
% of total
Udemy courses
Earnings at $10 per enrollment, organic
< 100
16, 754
32%
0-$500
101-1,000
14,805
28%
$505 – $5,000
1,001 – 5,000
13,352
25%
$5,005 – $25,000
5001 – 10,000
4,516
8.5%
$25,002 – $50,000
10,001 – 50,000
3,601
6.8%
$50,005 – $250,000
50,001 – 99,999
67
.13%
$250,005 – $499,995
100,000 +
42
.079%
$500,000 +
Table Culled from TeachingGuide

If you want learn more about setting up online business and you have small money to spare, I will advice that you take up one of the courses on Udemy that will prepare you to start a profitable Online Business fast.
You can click on the link to the banner below to find out more.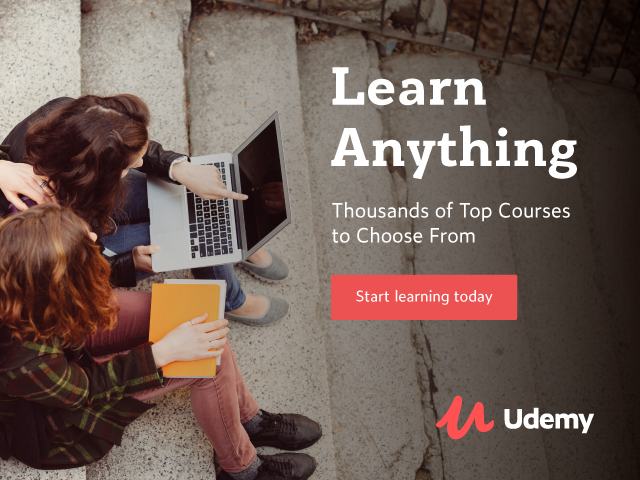 3. Produce And Sell Your Course On Your Platform

The next step is to create your platform so that you get to receive 100% of your investments.
Here, the income you will make will depend on the demand for your course.
Therefore, it is good to do a course on a topic that will be more interesting for subscribers.
For example, people have shown more interest in topics in the field of Information Technology and Computer.
However, it does not have to be big topics like software engineering; it can be something simple like "How To Run Ads On Facebook"
To make your business run successfully as in the example of Selling Online Course business above, you will need to have your Online Course Website.
Then, you will need to set up all the payment gateway and email list platform to your website so that when anyone sign up for your course.
You will get to keep all the income to yourself.
The only disadvantage of this method is that, you will have to promote your course yourself.

To make your Online Course Business successful, you must promote your course through organic and paid traffic on social media.
You will need to signup for leads generation platforms like Click Funnels and run Ads on Facebook, YouTube, and other social media platforms that will help you attract more subscribers to your course.

In some instances, you will need to start by offering free courses as a bait to get subscribers that you can later upsell the paid course to them.
If you need soft loans to start your Online Business today click on the banner below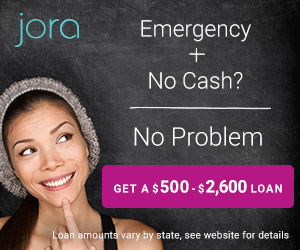 4. Introduce Other Products And Services
As you have set up your Online Course Website and is running successfully with subscribers increasing daily.
You will need to add other business models to your online business.
For the Online Business Platform, you can add coaching, consulting, blogging, selling of e-books, info-products, and even physical products like hard copy books on your website or have a separate website for them.
One thing about Online Business is that it allows you to turn one product into a different format and earn multiple times from one product.
For example, you can have a blog post on a blog website that you can do more research and convert the blog post into an e-book that you will sell online.
You can also produce a video explaining the Blog Post and post to your YouTube Channel, which will lead you to earn more money from the YouTube Channel.
Again, you can convert the blog post into an online course and sell the course on your website.
You can also turn the blog post to an email course or any other info-product.
At the end of the steps, you will able to be fully running an online course without having to break the bank, taking up a loan or struggle to raise any capital to start your online business
Tallachi Philemon writes for Classified Messages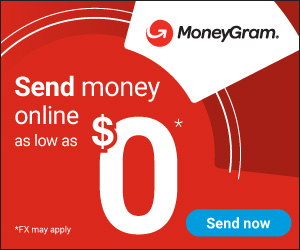 Disclosure
This post contains affiliate links.
I may be compensated at no cost to you if you decide to use any of the links.
Therefore feel free to explore the products and services promoted on this post.
I only promote products and services of value.