If your child comes to you and tells you that he or she wants to become a pilot when he or she is grown up, what will be your reaction?
I guess you may be very happy and full of excitement that your child wants to become a very respected and lucrative profession of flying a plane.
Perhaps, you may have relations that are pilots already and your child is carrying on with the family tradition.
There are many pilots that became pilots because a family member or close friend is a pilot.
If you as a parent do not have any experience of flying a plane.
Then you will find preparing your child to become a pilot a challenge.
But, If you do not know, what it will take your child to become a pilot in life.
You should not panic or be in confusion, disbelief, or even fear.
Be assured, that your child can become a pilot even if you don't know anything about flying a plane
Your child becoming a pilot is is one of the wisest choices you will make for your child.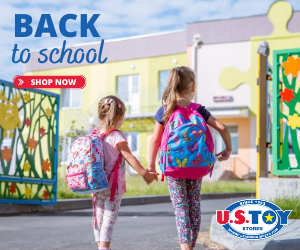 Read this article to What To Do When Your Child Is Not Doing Well In School, if your child is not doing well enough in school to prepare him or her for a life of a Pilot.
Important Reasons You Should Prepare Your Kid To Become A pilot
There is the discipline in becoming a pilot because piloting teaches discipline.
If your child will want to become a pilot, he or she will need to study well and be intelligent.
Becoming a pilot will enhance your child's knowledge of math and science.
It will give your teen a credential that will make him or her stand out from the crowd in his or her whole life.
Opportunities Your Child Will Have As You Prepare Your child Become A Pilot
Piloting will open a world to your kid of places he or she may never see otherwise.
It will bring your child in contact with other like-minded individuals like experienced pilots and kids alike who are living purposeful, successful lives.
Becoming a pilot is fun.
Being a pilot is a lifelong accomplishment.
Unlike a driver's license, a pilot's license never expires.
Think of the pride you'll feel if you can look up at an airplane overhead and say, "My daughter or my son is flying that airplane."
Things To Consider Before Choosing Pilot As A Profession For Your Child
If your child told you, he or she wants to become a pilot and you would want to learn more about how to become a pilot.
Then this article is for you to consider.
However, if you are the one that wants to choose the pilot as a profession for your child.
It means you have a lot of work to do.
Below you will find answers to questions that might come to your mind, information concerning subsequent steps to becoming a pilot.
Whether flying is safe, how much it costs, how commencing an aviation experience will affect your child, as well as how and when to begin it.
1. Your Child's Dream Of Becoming a Pilot
If your child has a dream of becoming a pilot, you should be happy for him or her and give the necessary support.
If your child has the ambitious dream of becoming a pilot.
Making it come true will require from your child persistence, stubbornness, and consequence in pursuing long-term goals.
You will have to groom your child and put him or her on the edge to succeed.
A career in aviation is filled with benefits for the pilot.
A recently graduated pilot will usually have less time waiting to start working, making it an economically wise career to choose.
The benefit of becoming a pilot includes free travel to different countries and experiencing cultures.
You child will also be entitled to family passes extend to parents and sibling as well.
Which can be used for a great family vacation.
The job definitely satisfies the economic, mental, and social requirements of a fulfilling career, which makes it a desirable choice.
2. The Risk And Occupational Hazard Involve In Becoming A Pilot
There is risk in every profession, but the risk and occupational hazard in becoming a pilot can be high because flying can be dangerous.
Though a plane crash is not as common as a car crash, the fatality probability for a plane crash is higher than that of a car.
This is because a plane carrying more 200 will crash and kill all the passengers and crew more than the number any vehicle will have.
However, on the other hand, if you consider the number of plane crashes in a year to the number of car crashes.
You find out that plane crash does not kill even up a tenth of the number of people that die due to car crashes within the same city at any given time.
The reason plane crash is considered more fatal is because the crashes are a subject that immediately captures the public interest.
The publicity is what makes it more horrifying.
However, you may get a whole country that has not had a plane crash for up to 10 years.
While many people are dying year-in and year-out in small numbers in the same city from a car crash.
As for airliners in the so-called scheduled air transport.
Only one in several millions of scheduled flights ends in an actual crash.
Therefore, a car-drive is far more dangerous than a fly of a plane by a pilot.
3. Care And safety Considered During Training Of Young Pilot
The aviation industry has one of the most strict guidelines on safety during flight.
These safety procedures are observed even while training.
In general, aviation, which includes gliders and small training airplanes, crashes are very rare.
During glider and on-airplane training.
The student pilot is accompanied by an instructor who supervises flight safety and corrects any errors made by the trainee.
The training covers take-offs, landings, and preventing emergency situations.
Yet should such an emergency occur, the student pilot is trained to handle it.
After several tens of flights, when in the opinion of the instructor the trainee has mastered the art of basic pilotage.
The trainee sits for exam before his or her first solo flight with another instructor.
Who assesses the student pilot's skills with a critical and objective eye.
Having successfully passed the exam.
The student pilot performs his first solo flight supervised by the instructor, experiencing unparalleled focus, gravity, joy, and pride.
It is normal and even expected to have some concerns when you think your son or daughter wants to be a pilot.
Rest assured commercial air travel is the single safest form of transportation in the world.
Flight training has its risks but good schools have Safety Management Systems (SMS) that are designed to make pilot training safer than ever.
For example, FAA-certified Part 141 flight schools are required to keep an extremely high level of maintenance and records.
Good flying schools usually taking the time to make extra inspections of their aircraft.
This is to ensure everything is taken care of and working like brand new for the training sessions.
They also ensure that they have qualified flight instructors, which is a key part of any good flight school.
The infrastructure that supports the student's safety is essential for your child to succeed in his or her training.
4. The Supervision Required During Training
Instructors bear responsibility for their students at the time of training which includes legal responsibility.
For that reason, they don't allow their students to fly solo if they doubt their competencies.
The student pilot is allowed to perform a solo flight only if he or she has perfected basic pilotage to an extent.
As long as he or she successfully and consistently performs all stages of flight with the instructor.
That is, from take-off to landing by himself, without the instructor's assistance.
While the instructor who's sitting in the back only supervises flight safety.
5. The Right Time To Consider Preparing Your Child To Become A Pilot
Your child can learn to become a Glider pilot as young as young as a teenager.
Therefore, you can start preparing your child for a life of a pilot much earlier than that.
In fact, one can start flying at any age.
As long as his health allows him to and provided that the flight candidate successfully passed his pilot medical examinations.
The reason many airlines prefer younger pilots as their minds are more receptive and they have more years of flight ahead of them than their older colleagues do.
Your child can begin Glider pilot training as early as at the age of 14.
Whereas private pilot license training is from 16 years of age.
It is good for your kid to embark on training as soon as possible.
As it will make your child start acquiring knowledge of aviation and gaining experience that accounts for flight time early.
Besides, flying hours and the ratings held are key determinants of the pilot's experience.
There are younger pilots, sometimes as young as 25 years old flying for a Boeing, Airbus or Embraer.
That means they must have started learning how to fly planes as a teenager.
If your child can begin as a glider at 14 or from piloting airplanes from the very beginning.
It will enable your kid to build valuable flying hours, successfully sat countless exams.
And, eventually, he or she will pass a demanding airline recruitment procedure.
6. The Cost Of Preparing Your Child To Become A Pilot
A glider pilot training or a private pilot training with which one starts his aviation experience as an adolescent is not only hours spent in the air.
Your concern should be about the child or the money you'll have to pay for the training courses.
During training, your child will spend several times more hours on land than in the air.
He or she will meet many people like instructors, experienced pilots, or colleagues he will train with.
Your child will also have countless conversations with and deepen his or her knowledge of aviation.
He or she will join a circle of people who share dreams, goals, and passion.
The high fees involved
Your concern as a parent may be whether the desire of your son or daughter may come to a quick stop by high tuition required to become a pilot.
Although the perception of the career of a pilot is that of an expensive one to learn.
The cost of enrolling and attending a professional pilot course is in the range of $40,000 to $60,000.
While University programs that include pilot certificates and bachelor's degrees range from $80,000 to $150,000.
However, these fees are comparable to any college degree with the advantage of being able to start working quite sooner.
This makes an aviation career an option that offers economic advantages compared to its cost.
The return on your investment is remarkable in aviation.
Let consider a doctor that will need 7 years of education regularly reaching over $100,000.
Then 2 years of residency where your child may earn $40,000 a year.
After that, your child may choose to specialize by going for consultancy at a greater cost.
While a pilot can earn his or her commercial license in 1-2 years.
Then spend another 2 years building time as a flight instructor or charter pilot and start at the regionals at $60,000.
Captains at the major airlines regularly earned about $100,000 in salaries every month, while some doctors do not.
7. The Institutions Available For Your Child To Become A Pilot
If you want to prepare your child to become a pilot, you must consider the schools and resources available to teach your child.
First, there is always a flight school or independent flight instructors available in almost every airport you know.
This is a great way to start taking lessons locally and decide if the career is the right fit before making a big commitment.
However, as your child is old enough and ready to dedicate himself or herself to flying.
You should choose a professional academy or university program together.
Your child should select the best flight school in the USA and other countries that offers M-1 or F-1 student visas.
Some flight schools even offer student housing.
This is especially great for students that come from other states or from other countries.
So they can stay at a place that is known and near the flight school.
What You Need To Do To Actualize your Dream For Your Child To Become A Pilot
If your child has shown interest then there are things you need to do to actualize his dream of becoming a pilot.
You should know that, in order to qualify to be a pilot, an individual must pass three tests: a written test, an oral test, and a flight test.
Your best bet is to search an online directory such as the one found at www.LearnToFlyHere.com and find one near you.
Have your teenager ask the flight school if they are an official testing site.
You should have no trouble finding a place to take the test.
Things You Need To Do To Support Your Child.
1. Support Your Kid By Becoming Serious With Actualization Of His Or Her Dream
Take this activity seriously and even though you may not share your teen's enthusiasm.
Realize that this is a positive element of your teen's life.
2. Get Your Child A Mentor
You probably know people who are pilots or know people who know pilots. Every new pilot needs some encouragement and help.
3. Use Online Resources To Get More Information
You can get access to many online resources to help prepare your child to become a pilot on the internet.
Read How To Teach Your Kid To Learn Online to know how to go about teaching your child with online resources.
An example is Student Pilot News, where you will find numerous resources Sporty's has compiled for individuals interested in or learning to fly.
This site contains everything you need to know, from finding a flight school to what it takes to earn a pilot certificate.
If you want to help your teen find a flight school.
You should know that there is no one best flight school, just as there is no one best college.
Get involved in the selection process and ask many questions.
Related Articles
1. How To Prepare Your Child To Become An Architect
2. How To Prepare Your Child To Become A Doctor
3. How To Prepare Your Child To Become An Engineer
4. How To Prepare Your Kid To Become A Lawyer
Conclusion
There are many things you may still need to understand about preparing your child to become a pilot.
You can always get more information by going online or walking to any flight school and make necessary inquiries.
Tallachi Philemon writes for Classified Messages
Tallachi Philemon, a Chemical Engineer and a Certified First Responder is the founder of Classified Messages, a platform for Achievements, Success and Wealth Creation.
He is also the owner of TALPHITECH, a web and app design and development company.
Reference : http://www.aviation-for-kids.com/
Disclosure
This post contains affiliate links.
I may be compensated at no cost to you if you decide to use any of the links.
Therefore feel free to explore the products and services promoted on this post.
I only promote products and services of value.