Can you remember what you dreamt of becoming in life when you were a child?
Did you accomplish your dreams?
Children as young at 5 will begin to aspire to the career they want to do in life due to the influence of the school they attend and society live.
They will begin to admire a certain profession above another.
U-Nest is an easy-to-use mobile app that helps you save for your kid's education by starting a tax-free investment fund. Start by opening an account in just 5 minutes, and invest as little as $25/month.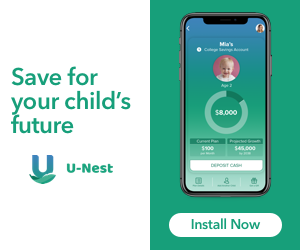 This article 7 Steps To Teach Your Child Online will take you on how to teach your child using online resources
Is your child interested in becoming a doctor? Do you want to know how you can prepare your child to become a doctor in life?
Your 7-year-old child may tell you something like "I want to become a doctor when I become BIG."
Do not be surprised at his or her thought.
At this tender age, he or she has already decided what she wants to become when she grows up.
If you ask out of your curiosity, why he or she wants to become a doctor and not a teacher.
He or she may reply with an answer that will make you laugh.
Your child may tell you the reason is "his doctor is always dressing neat and is fine, while the teacher is ugly"
Children can choose their future careers based on what they see or think they know about the profession.
As a parent, if you are going to be in support morally and financially to the career decision of your child.
You should be involved in the selection of a career for your child.
Children's dreams for a career can keep on changing over time.
For example, if your son or daughter wanted to become an engineer or your daughter, a nurse.
They can decide to change their choices to want become a lawyer or banker just because they visited the court or the bank respectively.
However, as a parent, you should never push your kid in the direction of your choice because it may dampen his or her confidence.
The meaning of an ideal career can vary from a person to person.
Therefore, you should not stop your child because the possibilities are limitless.
If you have a child that wants to become a doctor, you should support his or her dream.
This article is for you if you have a child that wants to become a doctor or you want to make your child aspire to become a doctor.
You can start by buying a typical nurse and a doctor toy outfit, a stethoscope, a microscope and a toy medical set for your child to start playing with.
This is to make your child feel of being a doctor, to discover an interest in his or her choice, and to encourage your child to follow his or her dream.
You should allow your child to have the desire and propensity to becoming a doctor on his or her own.
You should not force a choice on your kid while planning for his or her career.
The following are steps to help your prepare your child to become a doctor
1. Introduce Your Child To Career As Doctor
1. Determine What Your Child Wants To Do First
Medicine is a good profession to consider for your kid because the idea of having a doctor in the family may be appealing.
However, becoming a doctor is a challenging career path that is not for everyone.
Therefore, you must reflect on what your child has expressed to you about his or her interests before you encourage him or her to pursue this career path.
2. Things you may consider are as follows
Your child's interest in becoming a doctor.
Your child's interest and understanding of science.
What is motivating to encourage your child to be a doctor?
Other passions your child has that might lead to a different career
KeaBabies is a baby & maternity lifestyle brand that inspires modern parenting. We design quality baby products for modern babies & parents.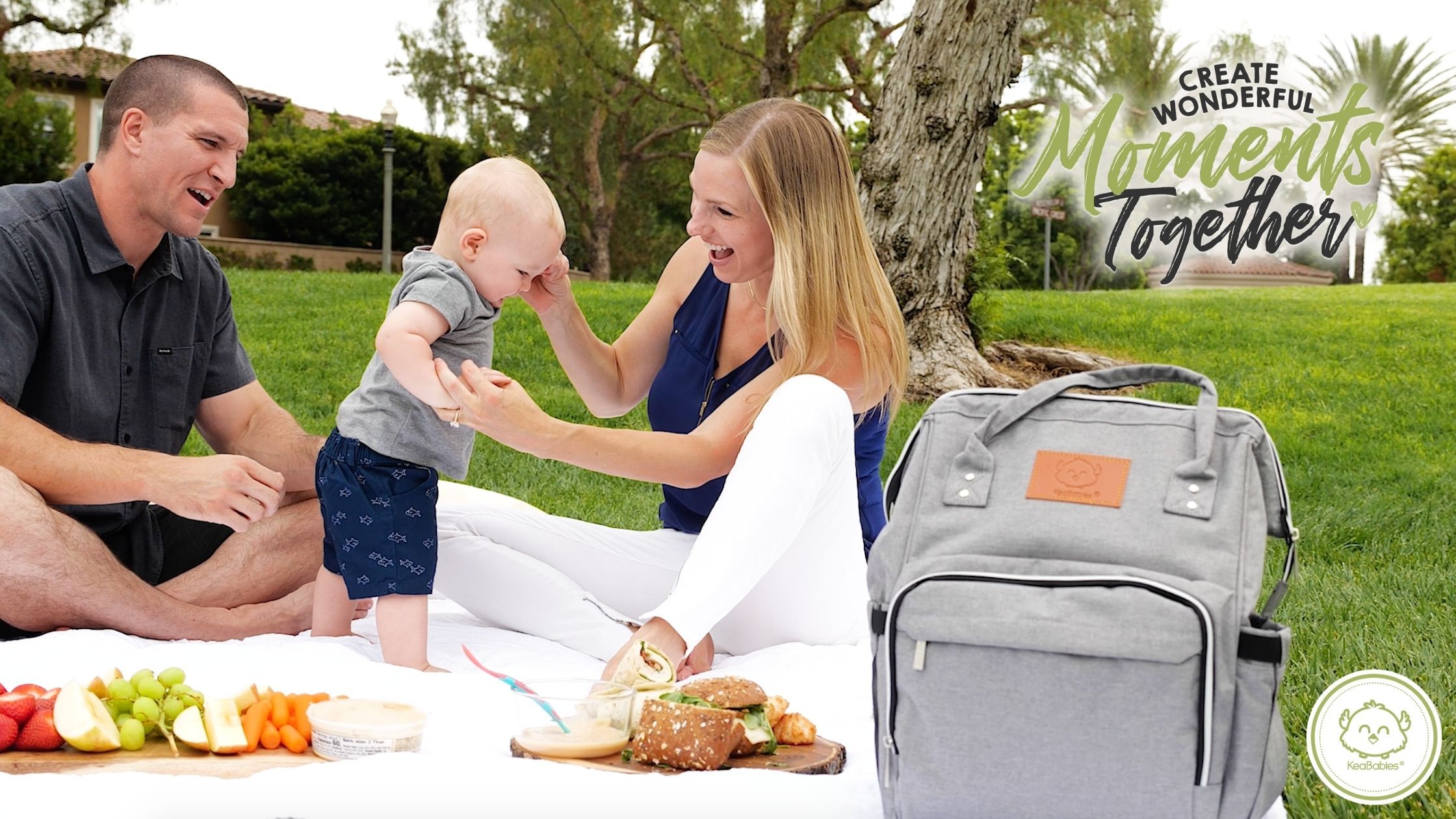 2. Develop Your Child's Interest In Becoming A doctor.
The next thing you will have to prepare your child to become a doctor is nurturing the interest of your child in medicine.
The following are ways to nurture your child's interest in becoming a doctor
1. Get Your Kid Medical Related Toys
There are many toys about a doctor, which may help to nurture your child's interest in becoming a doctor.
You can get things like a toy doctor, stethoscope, a microscope, and a toy medical set.
2. Buy Your Child Books And Other Study Materials About Doctors
Consider buying comic books about doctors for your kid to read the stories of doctors and their heroism.
Kids admire their heroes, so if you make doctors heroes, your kid will be captivated about becoming a doctor.
This will make such a child put in the needed effort to become one.
3. Let Your Child Watch Medical Shows On Television.
Get good medical shows for your child to watch and admire doctors.
This because if your child can relate to a character who is a doctor, he or she may become more excited about the profession.
K12 is the Nation's leading provider in online education. Tuition-Free online public school options, powered by K12 and available in more than 33 states, offer students a high-quality education. As an online school K12's vision is to transform learning for every student they serve. K12 enables a diverse group of children to achieve mastery through a combination of individualized learning approaches.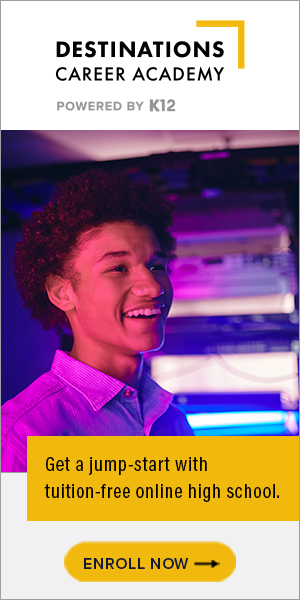 3. Talk To Your Child About The Positive Characteristics Of Doctors.
If you want your child to look up to doctors and see a doctor as a role model.
You should emphasize the positive reasons he or she should become a doctor.
You can keep telling your kid how the doctor saves life by taking care of sick people.
This may make the career path seem enticing if you focus on how doctors help others.
Tell your kid that doctors have confidence, empathy, and self-motivation.
Whenever you visit the hospital with your kid, you should praise and appreciate the effort of your doctor in the presence of your child.
You should also teach your child to value hard work. It takes a lot of work to become a doctor, so talk up a doctor's work ethic.
Talk to your child about the respect doctors have and the hard work they undertake to see that a sick person feel better.
Tell your kid that if he or she works his or her in school, he or she could be a doctor one day.
Through the Hello Bello you can access a family and baby product company making plant-based premium products at non-premium prices. From diapers and vitamins to personal care and gifts, Hello Bello has got affordable baby and kids products.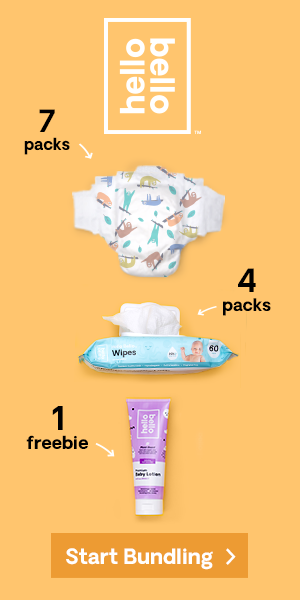 4. Attend Career Fairs With Your Kid.
Careers fairs are great places to encourage your child's interests.
You should keep an eye out for career fairs in your community or your child's school.
1. What You Should Do At Career Fairs
You should steer your child towards the medical booths at a career fair
Allow your child to talk to doctors, nurses, and other people in the medical community.
Have your child take away any pamphlets if given at the booths as it will give him or her the chance to explore the medical field at home.
2. Utilize Your Child's School Career Day
If there is a career fair at your child's school, offer to chaperone so that you can encourage your child to explore the medical booths during school hours.
Your child's school may provide programs that help your child explore future careers.
Make an appointment with your child's teacher or principal to ask about career programs in your school.
3. Encourage Your Kid To Take A Career Test
If your child takes one of such test, take this as an opportunity to have a natural conversation about what your child wants to be when he or she grows up.
You can encourage your child to consider medicine as a career.
On parents' night at your school, a career adviser may come to speak to parents.
Ask this adviser about encouraging your child's interest in medicine and science.
The adviser may have input on how to help your child learn about becoming a doctor.
Stay connected to what matters most, no matter where you are. Hubble connects you seamlessly to your Motorola Baby Monitor, Home camera or audio equipment – so you can monitor what matters. Hubble also provides your Motorola equipment with powerful, extra features like SmartZone, Video Summary, Sleep Diary and Baby Development Tracker – helping you every step of the way to a better night's sleep for your baby and more peace of mind for you. *Hubble Connected sells Motorola baby products, lifestyle products and also paid subscriptions to the Hubble for Motorola Monitors mobile app.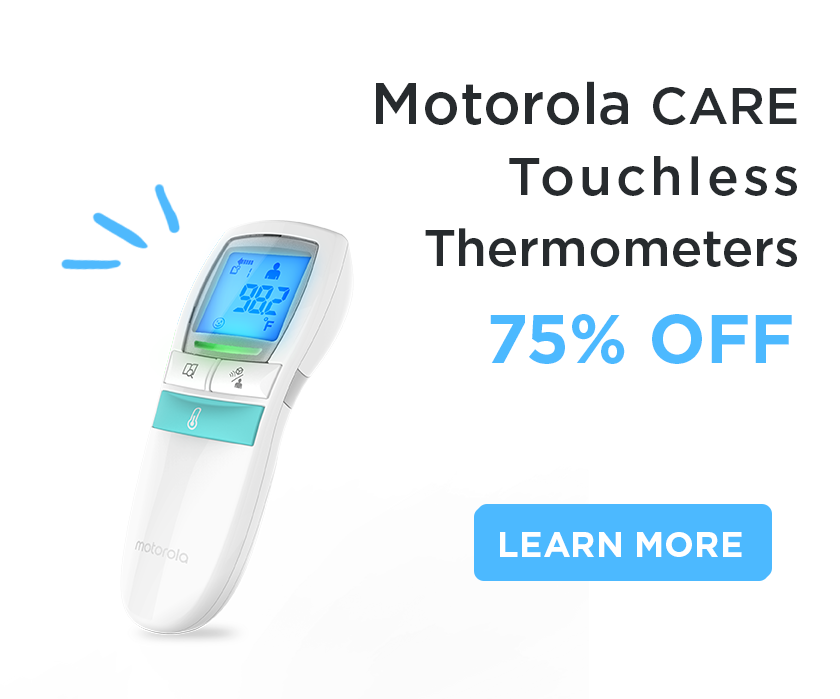 5. Take Your Child On An Excursion To See A Doctor
Check with your local hospitals and see if they have any job shadowing programs in place.
Some hospitals do workshops for children and parents in which doctors talk to kids about medicine.
You can speak with your doctor even if the hospital does not have an official job-shadowing program in place.
Your doctor may be willing to allow your child to shadow him or her for a day.
This may make your child interested and excited about medicine by interacting with a doctor.
It will allow your child to see what it is like to work in a hospital and learn the benefits of a medical career.
Your child will be able to see what a doctor does.
He or she will be able to watch a doctor interact with patients, deal with medicine, and tackle other challenges of the career.
The following are general tips to help prepare your child for becoming a doctor

1. Encourage Your Child To Learn Problem Solving And Critical Thinking Skills.
If your child will become a doctor one day, your child will need these skills because it will be helpful in confidence-building and will build the ability to handle the stressful situation calmly.

2. Encourage Your Child To Develop Social Skills
Your child can achieve this by playing sports and participating in school extra co-curricular activities.

3. Teach Your Kid To Love Studying
You should tell your kid about the required skill set for being a doctor like a knack for detail, love for books, good memory, and readiness to help all kinds of people all the time.
Shmoop offers Learning Guides, Online Courses, College Readiness Prep, and Test Prep used by over 15MM learners monthly. We build and own 100% of our content.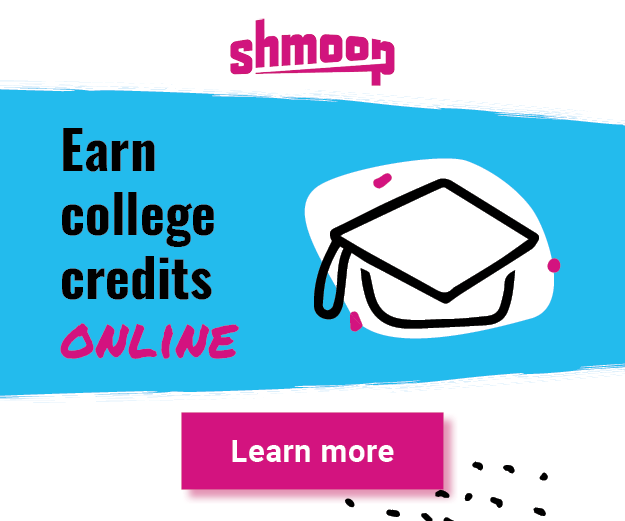 4. Encourage Your Child To Pursue His Or Her Dreams And Not Yours
Do you focus your mind on what you want for your child more than what the child wants for him or herself?
You should allow your child to make the choice, even if you have to influence such a child.
This is because if you want your child to become what you wanted to become or what you like without his or her input.
It will only give rise to conflicts and demoralize the child.
5. Make Your Kid See Doctors As Role Models
Present your doctor or a doctor of your choice as a positive doctor role model for the child.
Explain to your child the importance of a doctor in society.
Talk to your child about how the doctor plays a vital role in keeping people healthy.
6. Allow Your Child To Explore Other Career Options
It is good to allow your child to explore other career options as many as he/she wants to before deciding upon his/her career.
This way you can ensure that your child continues with the activity and your child will be happy doing it.
CollegeBacker helps parents to easily set up a tax-free 529 College Savings Plan in just 5 minutes and save more by inviting their circle of family and friends to contribute.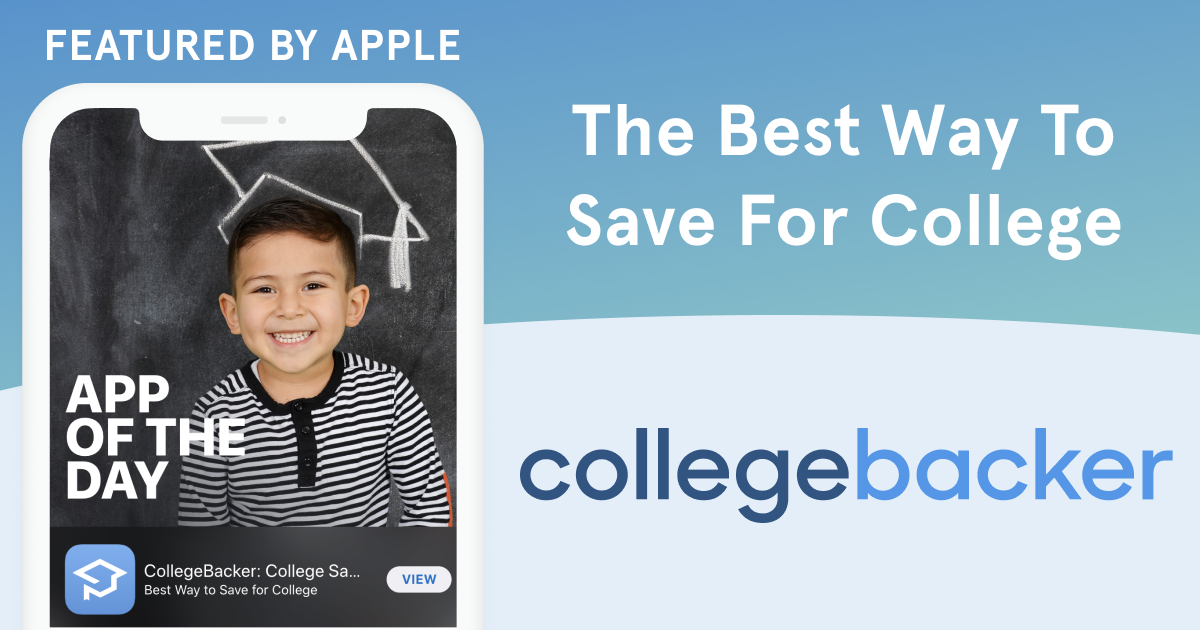 7. Let Your Child Know The Income And Earnings Of A Doctor
The financial benefit of becoming a doctor is also a strong point to drive out to your child to understand in selecting a career to become a doctor.
Let your child know that doctors earn a good income.
You should not, however, drive this point above the other reasons so as not to make your kid dwell on the financial gain above career fulfillment.
8. Let Your Kid Take His Or Her Own Decision
You never force your child to take your own decision for a career for his or her life.
As you will not like to be forced to do something you do not like, so is your kid.
Your kid just needs your support and guidance.
If you enforce your choice on your kid, your kid might feel that his or her choice is wrong or he or she is not capable enough to take the right decision.
This can lead to an unhealthy relationship between you and your child.
9. You Should Never Criticize Your Child's Dreams
In the event your child does not want to become a doctor, but chose a different career, even if it is not feasible or unrealistic, do not discourage him or her.
You should just relax Children's dream keeps on changing so it will change by time.
Nitro is designed to enlighten and empower students on all their is to know about paying for college. Nitro knowledge is the free guide on tuition in addition to college planning and applications.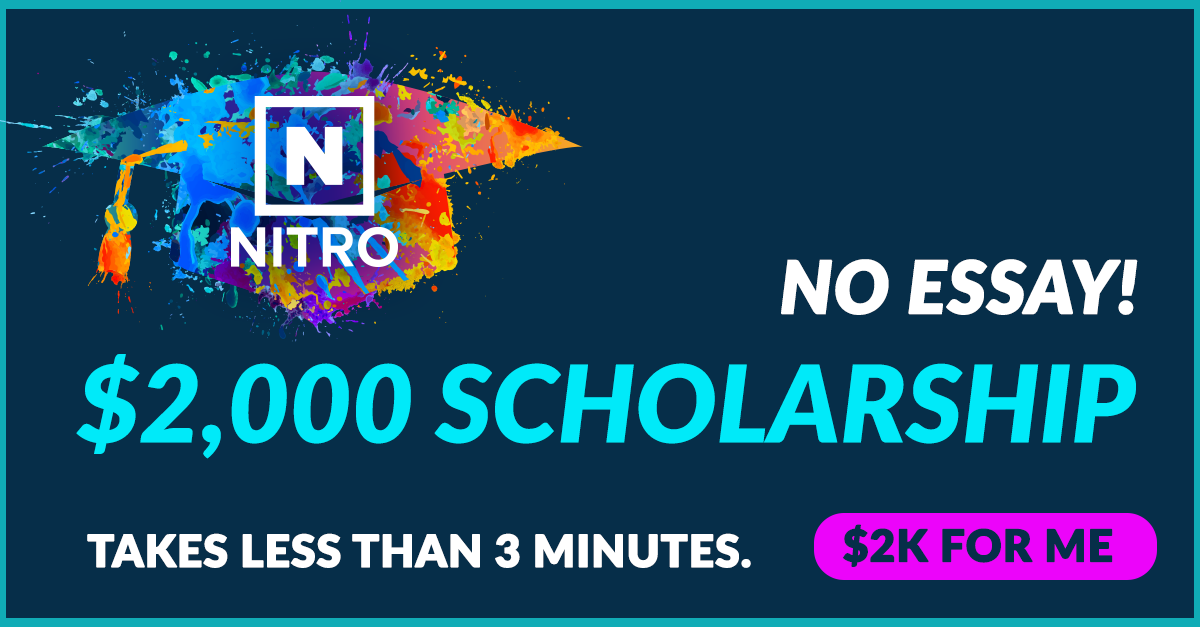 Things You Should Constant Do To Prepare Your Child To Be A Doctor
You should just continue exposing your child to all the other steps and he or she will probably come through later on.
Whatever is your child's dream, you should your child the opportunity to achieve his or her special dream and him or her to do his or her best.
You will have to follow up on your plans with a prayer and hope that your child achieves success in life.

You should not go extreme while deciding about the future of your child.
Do not over-schedule your child and pressurize him or her with a million activities as this might have negative results.
Let your child develop a sense of discipline and self-confidence to be successful in life.
You should not be too financially gain conscious because many parents love the idea of a child becoming a doctor.
After all, it can provide financial stability.
Let your reason be the fulfillment in the profession as well as the opportunity it will give your child to help others.
Then the financial gain will follow.
Medicine & Medical Career Websites for Kids
This is a doctor-specific career info for kids can be found at:
They provide links to other relevant websites, as well as
recommendations for age appropriate books from primary through high
school.
There is also KidsHealth.org, a health info site specifically geared
towards kids:
This site is an excellent place for your son to explore and learn
about common diseases and illnesses such as cold sores and
carpel-tunnel syndrome.
All of the info appears to be targeted at teens and pre-teens.
They even have articles on going to and understanding the role of different types of doctors, such as Psychologist, Occupational Therapist, Dentist and "Doctor."
TestingMom.com is an online educational program that's designed by parents to help other parents and their kids aged Pre-K through 8th grade develop a lifelong love of learning. There are over 100,000 practice questions and games divided by grade level to always keep your child learning no matter what level they are currently learning at. TestingMom.com is also a fantastic resource for homeschooling families or parents that want to continually provide an enriching educational experience to their child outside of school.

The American Association of Medical Colleges also offers some
extremely basic info on becoming a doctor and some things to consider
before embarking this path.
Internships for Teens
Stanford University's Center for Clinical Sciences Research offers 8
weeks summer internships to high school students.
To be accepted, students must have had at least one year of high
school biology and chemistry, plus an A grade-point average and
stellar test scores.
A letter of recommendation is also required.
This would require a student to be at least a sophomore before being eligible unless your son is planning on taking advanced placement classes through his junior high school.
The University of Connecticut offers the "Health Professions Partnership Initiative" focusing on minority and disadvantaged
students.
"Program elements focus on upper elementary, middle/junior high
school, high school and college level students. "
Other Programs
USC offers a "Health Care Professionals Awareness Day" to local
schools.
It would probably be worthwhile for you to visit the websites of any
local medical colleges to see if they might offer similar school
programs in your area.
EquiLife is dedicated to helping people live healthier, longer lives through education, lifestyle change, and access to best-in-class products for health assessment and improvement.
Related Articles
1. How To Prepare Your Child To Become An Architect
2. How To Prepare Your Child To Become An Engineer
3. How To Prepare Your Kid To Become A Lawyer
4. How To Prepare Your Child To Become A Pilot
Conclusion
You can encourage and guide your child to become a doctor, but you cannot force your child to
All you need to is listen, encourage, guide, and support your kid.
Tallachi Philemon writes for Classified Messages
Tallachi Philemon, a Chemical Engineer and a Certified First Responder is the founder of Classified Messages, a platform for Achievements, Success and Wealth Creation.
He is also the owner of TALPHITECH, a web and app design and development company.
Disclosure
This post contains affiliate links.
I may be compensated at no cost to you if you decide to use any of the links.
Therefore feel free to explore the products and services promoted on this post.
I only promote products and services of value.