Are you in your forties or even fifties and you are feeling your life is spent and you did not accomplish your dreams?
Do you always feel like this statement "A fool at forty a fool forever" is referring to you?
Well, I started my business at forty and I faced many challenges too but I am not giving up.
I had a lot of failures and successes too.
Now I have learned why I failed and corrected myself.
I now discovered I make fewer mistakes because I have the best teacher, "experience" so I fail less and succeed more.
So, I will be sharing my experience and that of others on how to overcome challenges of starting business at forties (40s)
You can read how to start your business at forty from this article How To Start A Business In Your Forties (40s)
My Experiences
Maybe you have started your own business or you want to start one and you do not know how to go about it.
Let me help you.
I will tell you some steps you can follow to become successful in your business.
First, I started my online business by learning Web Development at 38, I did not just dive into Word press but I took over one-year learning how to code.
Actually, I taught myself how to code because I could not afford the online course at that time so I did not allow it to deter me from learning.
I downloaded some free online books on HTML, CSS and JavaScript and studied them. Then I graduated to using free YouTube videos to follow along as I learn to code.
My First Steps
I built my first site TALPHITECH.COM from scratch and went on to build a website for others.
From there I went on to organized booth camps and Master Class to teach others Web Development for a fee. Right now, I am working on some online courses.
The thing about challenges is that they come in a different format to different people.
Therefore, your challenges may be very different from my challenges.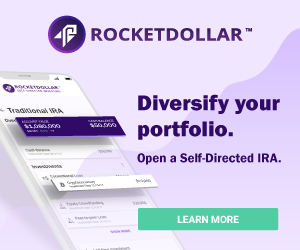 I came across a forum on www.qoura.com were there was a discussion on how to overcome challenges of starting a business late in life.
Therefore, I will be sharing some of the experiences I learned on Quora below with you so that you will know that you are not alone in the challenges.
You can skip this artifice if you do not to know about the challenges by going straight to learn how you can become an entrepreneur at forty from this article: How To Become An Entrepreneur At 40 Years And Over
If you need ideas of the kind of business you can do at forty : Business Ideas For 40-Years-Old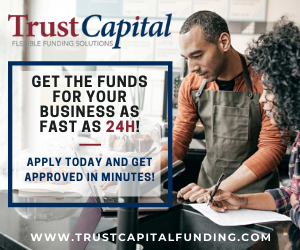 Disclaimer:
The experiences shared below was picked directly from www.qoura.com, except for some minor corrections in some typographical errors, all write-ups are in their original forms.
I do not personally know the authors of these culled posts below or have verified the authenticity of their claims.
Again, I have not directly sought their consents to reproduce these contents.
However, I have referenced them properly and do not claim authorship of any of the content written under each name.
Examples Of Challenges Faced In Starting Business In The Forties (40s).
EXAMPLE ONE: Brett Fox, Former CEO @ Touchstone Semiconductor
"I was in my 40's when I started my company, so I am somewhat of an expert on this topic.
Therefore, I can tell you what was not the hardest things for me:
A. It was not experience.
When you are in your 40's you have plenty of experience.
Besides, you are in great shape if you have been in the same industry for most of your working career because you can put your experience to work.
I hope that all that experience has made you wise. You do not make the stupid mistakes that you made in your 20's. And…
B. It wasn't investors not wanting to invest because I was too old.
Contrary to popular opinion, investors value experience. I can't remember a VC partner (when I was an EIR) ever saying they were not going to invest because a CEO was too old.
And the numbers prove this. The average age of a startup CEO according to a Harvard study is 39. And…
C. It wasn't having enough drive or energy.
Come on, you're not ancient. You're in your 40's, so you should have plenty of drive and energy.
Plus you are usually much more efficient as you get older. You learn how to manage your time better.
D. It wasn't the expenses.
You've hopefully saved up a reasonable amount of money, and you've done a good job of managing your expenses.
And you'll be able to manage financially no matter what happens.
So what is the hardest thing about starting a company in your 40's?
What do you do if you fail?
Yes, you can certainly start another company. That is one way to go.
But it's more difficult to go back into a corporate environment after you've been the CEO of a startup.
Many companies will, rightfully, wonder about your long-term commitment to the company."
So from his own experience, there is no reason why you should not succeed in your business startup.
This is because being the fact you are now forty means you have gathered enough life experience that you do not need another teacher to teach you what to do in face of challenges.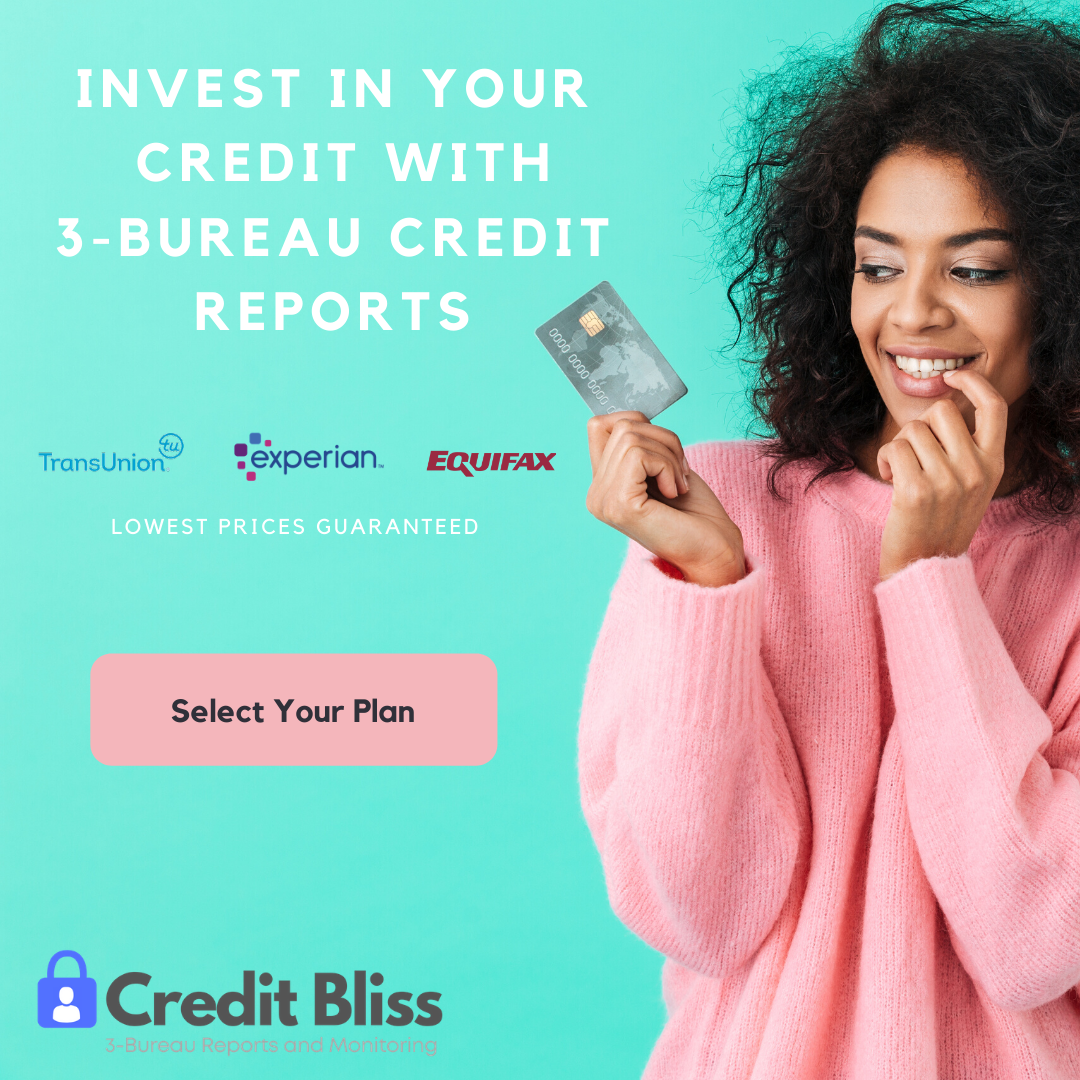 EXAMPLE TWO: Konstantinos Synodinos, MBA Entrepreneurship, MBA in Marketing
"I am 37 next month but I know already what the hardest thing is.
It's all about your expenses running rate.
Normally a 40-year-old person has higher expenses running rate (the amount of money you or your family needs every single month) than a 22-year-old who has just graduated from the University.
Expenses
The higher the expenses running rate the most difficult it is to gain time and be able to hustle patiently.
It goes without a question that you will need time to make your idea work and someone can't hustle patiently if he hasn't sufficient income or savings to guarantee his family cost of living for a long time.
Related to that and very important in general, is the support you will get from your family in such decisions.
Expressions
Many people find it impossible for example to tell their wives that they want to quit their day job and chase their dream when they have to raise a kid, pay for a mortgage and everything else involved with having a family.
On the other hand, many surveys indicate that the ideal maturity for an Entrepreneur to make it happen is around 39.
That's because he has already a significant level of experience, maturity, and understanding of his true passion.
Those factors together increase the possibilities for someone to succeed when starting a business.
Bottom line. Wanting to start a business is always a hard decision.
It's always a risk. The wise decision is to take calculated risks.
Risk your money, risk your time, even your well-being, but never the well-being of your family and your kids.
If you have the money aside that can give you at least 2 years of peace of mind that your expenses are covered, go for it."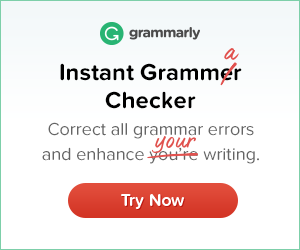 EXAMPLE THREE: David Shastry, Power-lifter | Pilot | Creative Director
"My Clients Didn't Care About 'Pretty Pictures'
I started a creative consultancy at the beginning of 2016 and it was a rough few months ramping the business up.
Then, I sold creative services to government, enterprise, & defense clients and acted in a trusted partner/high-level advisor role to some of the largest firms in the world.
Challenges
The biggest challenge I had was not trying to land new clients or getting a foot in the door.
It was helping my clients understand why to pay me what I was asking for once they signed with me!
To an old executive, the design is left for his grandkid's art class and has little place in a billion-dollar boardroom.
My job was to show him how much cash his business was bleeding because of poor design.
Experiences
Whenever I went into talks with these C Level executives, they always received me warmly.
They loudly exclaimed how excited they were to partner together once they learned about my previous client list and how I helped their profits.
When we got started talking about the role of design in their company.
However, I used to get a lot of awkward stares and questions asking if we can move on to talk about the numbers and more concrete data.
For these executives, the art & creative profession didn't have any place in serious business, and that's where they were wrong.
They figured me out to be a crazy dandy that was here selling snake oil to them and doing little for their business.
User-Centered Design Creates Value, Value Creates Profits
Design is about people.
It's about listening, hearing and responding in kind with a meaningful solution to what those around you are asking for.
And It's the most valuable partner to good business in today's digital world.
So how did I get over the challenge and make it work you ask?
I started by walking these people through my creative process, helping them understand why I do what I do for my clients.
Connecting the abstract and mysterious creative side to the logical business side through numbers, projections, and data, and lastly demonstrating the immense value design brings with it.
Get Understanding
As they began to grasp that design, they could open new channels for revenue, save massive costs, cut waste & promote product adoption, etc things started to change very quickly.
The once initial cold and confused response would usually turn into a jubilant "When can we get started?" at the end of the conversation
All this revolved, however, around having an open, honest conversation and putting their business first.
They recognized I was in it not for myself but them. I created value for them and was rewarded for it!"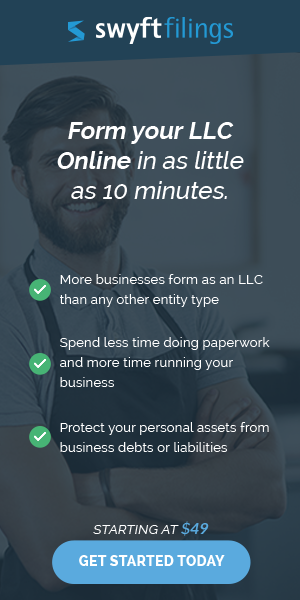 EXAMPLE FOUR Robert Cornish, Successfully crossed a lot of rocky terrains and had this to say;
"We bootstrapped the company so the hardest obstacle without question was payroll.
My partner and I started with just the two of us. It's one thing to have to pay for two people but trying to build a team and pay the payroll when you're bootstrapped is challenging.
It means you need to sell hard and fast and in volume early on.
There's no margin for error. Sales revenue is your venture capital and it's pretty stressful.
We quickly grew our team early on to around 30 people that all needed to be paid from sales.
It's scary.
Team building.
Building the team means more sales are needed so we constantly had massive pressure to sell more, faster and bigger.
That also means that we needed to quickly recruit and train salespeople that can keep pace and pull off the numbers needed.
So we took everything we knew about what was successful for selling and we wrote up a training program from the ground up that was repeatable.
And we could hire sales reps and put them into training to learn how we sell so they could get on board fast.
Focus On Customers
We also defined the most compatible customer for us and ONLY focused on that audience so we could zero in on them and get good selling to that audience.
Bit by bit it loosened up and we sold our way out of all problems.
We still have challenges but we essentially still deploy the same strategy.
The takeaway — get good at sales. Build an incredible sales force and double down on training your team. Invest in them and it will pay off."
EXAMPLE FIVE: Natalie LeRoy, Owner Designer General Amusement Maker at Carnelian (2014-present)
" I'm a designer/artist/conceptual marketer. Having business was inevitable.
Learn to take criticism like a champ.
Weed out what works, and what doesn't. Sometimes I just tell myself:
Everything is a lesson. How do I solve this? My feelings make me passionate about what I do, they don't control how far I can go.
You can't work with everyone, but you can get along. I had a boss that was a meanie.
Every day, I just watched him bully people- including himself. But we never fought, and I made my stances clear.
Try some motivational interviewing to find out what people are after.
Guard your time.
A lot of people want me to work for them- few can follow through and pay up.
Travel little, talk contracts, half down payments right away. Don't waste time trying to impress someone who will ghost you by 2nd meeting.
Conversely- don't let people talk business when you don't want to talk business.
As a young lady sometimes I get clients who call inappropriate hours.
Don't put up with it. It's not flattering, it's manipulative.
Get an amazing email app.
Store, sort, get reminders. Sometimes I help people set up their accounts, and it always is a challenge to get someone functioning with a proper app/organizational method.
I recommend google mail, Basecamp or Slack.
Keep your website up to date.
Blog gosh darn it! Your professional position will only improve if you talk about what you do.
Take photos of your work, of you at work, of what you want to do at work with a professional. Reuse them at your leisure- like having stock images of you!
Answer email twice a day.
Don't work on the weekends. If you fire back rapid pace you interrupt yourself.
Set standards that you are not on call- because you're not.
And if you are working on the weekend, it should probably be for things that just concern you.
Never do spec work.
Donate to your mother and charity only. Keep your resume/list of clients/portfolio close and show upon request.
Be wary of RFPs, contests, exposure, and trades. People will steal from you.
Shop around for an accountant
Always pay quarterly taxes like a boss. Get very familiar with the inner workings of your finances.
You- not who you pay to tally the numbers- should be the one to know what's best or at least have some grasp for your financial future.
Also, people will try to steal from you. It's just too easy.
Use an online e-filing system.
I use Shoeboxed, and just a few keystrokes pull up every expense scanned and filed so I can print out spreadsheets and project what something will cost.
Then, I also have a small scanner that I put things into.
There is also an app to create pdfs from documents very easily. Condense your paper trail, think a lot less about the mess.
Make your desk your zen space.
Get a plant in your office.
Impressions count.
The biggest one:
You are doing this because you are good enough to do it. Trust the process, trust yourself.
Once I didn't turn in a month's worth of work because I was so gun shy about it.
It's okay to lack confident, but really, it's better to just try and fail rather than try and hide."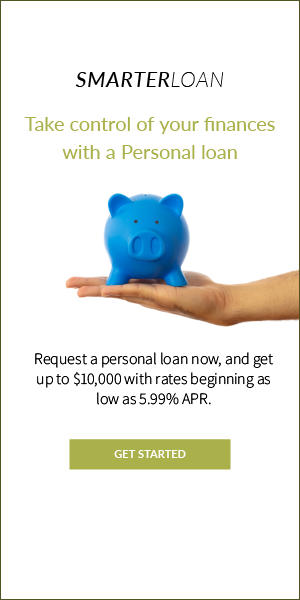 EXAMPLE SIX: Brett Fox, Fmr CEO @ Touchstone Semiconductor also had this to say
"The year was 2008.
The Great Recession had not hit yet, but the storm clouds were brewing.
Making matters worse we were trying to raise $11M to build an Analog semiconductor company.
Semiconductor investments had been mostly a failure for VCs since the tech bubble burst in 2000.
Making matters even worse part of our business model was based on developing second-sources to popular products built by our main competitor.
In other words, we were going to build copies.
You'd be right to ask why would you try and raise money with a loser plan like this?
We had history on our side. At least that is what we told investors.
If you look at the history of the Analog semiconductor business, two of the most successful companies in the segment were built on a second source business model:
Model One.
Linear Technology started by building second-sources to popular National Semiconductor products.
Then Linear developed their proprietary products. Revenue grew to over $1B/year with gross margins of almost 70%.
Model Two
Maxim Integrated Products started by building second-sources to popular Intersil products.
Then Maxim developed their proprietary products. Revenue grew to over $2B/year with gross margins of over 60%.
The founders (including me) were from Maxim and Linear, so we knew the model and we believed in the model.
Unfortunately, most investors were not impressed.
We started raising money in January 2008. We knew we were going to need two investors to raise the $11M we wanted.
We almost immediately found our first investor. I'll never forget the first meeting when I was walking him through our plan.
He looked at me about 30 minutes into the meeting and said, "You know, I was an investor in Maxim."
I smiled because I knew we had him.
We signed the "unfilled" term sheet (it's unfilled because you still need a second investor to close the round) in April 2008.
The common belief was that getting the first investor was the toughest. The second investor should be easy in comparison.
Not for us.
Lining up meetings was easy, but investor after investor was passing. Most investors didn't get why we were starting with second sources.
The typical response (if we got a response at all) was, "You have a great team, but why are you stuck on this second source model.
It seems like financial engineering."
We stubbornly persisted but the investing climate was getting worse.
Fortunately, we found a second investor in August 2008. He had worked in the semiconductor industry before becoming a VC and loved our model.
He wanted to invest in the company. The problem was our lead investor didn't want to work with him.
Our lead investor called me in September 2008 and told me, "I don't feel comfortable working with him."
So much for that possibility.
The investing climate kept getting worse. Lehman Brothers filed for bankruptcy in September 2008 and things got worse from there.
The Great Recession kicked in with full force. I knew it was going to be a long cold winter before we would get funded.
Sequoia issued their infamous R.I.P. Good Times presentation to their portfolio companies in October 2010. VCs stopped taking meetings.
I don't think we had a meeting with a potential investor for a couple of months.
We focused on recruiting engineers to join us after the funding.
Spring came, and the market started to open up again for startups. But not a lot.
Semiconductor investments were already out of favor, and many of the partners that specialized in semiconductor investments were no longer with their respective funds.
That meant fewer opportunities for us.
The number of potential investors that passed on us kept growing.
Over 40 investors passed by the time we got to the summer. But we kept on improving our company.
We added another founder. This one an early employee from Linear Technology.
Then things started to turn, slowly.
The rejections changed. We kept getting more second and third meetings.
But we were running out of potential investors. We were up to 60 rejections by the time fall came.
I wasn't nervous as ridiculous as it sounds. But I just had this (crazy) belief that we would get funded.
Then lightning struck.
The 61st investor passed. Then the 62nd investor passed. Then the 63d investor passed.
We had two investors left on our list when we met the 64th investor. He had previously been an investor in Linear Technology.
Three meetings later we got our funding.
All it took was two years and 63 investors passing to get there. But it was worth the wait."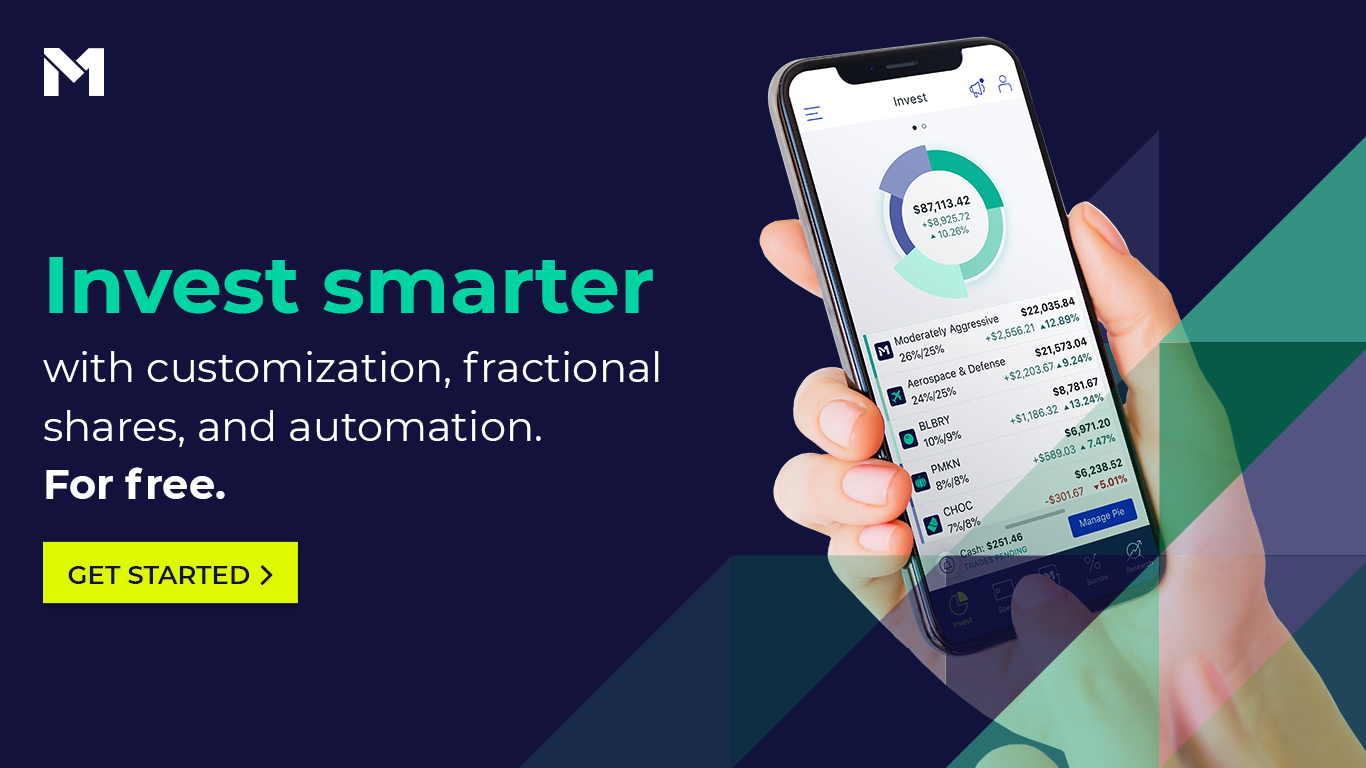 EXAMPLE SEVEN: Jonno Daley, Started, owned, grown, sold, crashed and killed much business.
"Most people don't understand what it is like to be, in many respects unemployable.
If your idea is hard to grasp, they struggle. If they see you sitting at home when others are out at work, they think you are a bum.
Precious few understand and can offer support and friendship from a position of understanding.
When you get down, if you are truly self-employed, it is easy to stay down, and not succeed. Most businesses have cash flow dips and troughs.
The Right People.
These can be incredibly hard to manage. Getting the right people when it is time to grow is hard.
Trusting and letting go of the work you used to do is hard.
Watching employees sometimes take 4 times as long as it would take you to do something is hard.
Having a moving set of goalposts for success is a common theme, so never allowing yourself to win.
So…
Know where you are going – set clear(ish) life goals – the business is meant to serve your life.
Find mentors, friends, business owners who are at the next level above you.
Take advice, coaching – but make your own decisions.
Don't spend everything you earn!
Hiring well takes months, not days – know what you want, and know what you expect, but be realistic.
Find someone to do the stuff you suck at – don't do it all alone.
Have fun!! Because if it stops being fun at most levels, you will let your customers down, but you will let your self down worse."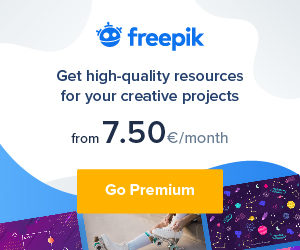 EXAMPLE EIGHT: Kevin Mackey, Experienced Freelance Business Analyst and Strategist
"The biggest problem my start-up had to overcome was learning how to identify and diligently filter "noise".
In my experience, the easiest part of founding a start-up is coming up with the idea.
Once you have an idea, though, then you have to research and verify your idea's merit.
Business Models.
Create a business model and brand ideal.
Develop the product (including creating a detailed Scope of Work document.
Which, for me as a non-programmer, was a challenge), test the MVP, launch in beta and scale as quickly and cleanly as possible.
You'll constantly be learning about your product, market, and customers throughout each milestone.
Informations
Eventually, the amount of information you've gleaned from reading, researching, testing, talking with mentors, peers, and prospects.
And collaborating with internal stakeholders becomes like the late rounds of Tetris.
Your margin of error to keep all of the information organized and slotted appropriately gets increasingly difficult.
And just like Tetris, it doesn't take much to get overwhelmed when the blocks start stacking.
So, please consider these three areas where information overload.
This is because it (getting distracted by "noise") prevented my company from quickly and effectively transitioning between business planning, product development, and ultimately, our go-to-market strategy:
1. Information in my head
As a company founder, I helped start our business because I believed in our purpose and the value of our product for our target market.
I had a vision about what our future would behold and how we would get there.
But, as I quickly discovered, I wasn't right about everything.
Also I noticed that I had fallen prey to confirmation bias –
And I sought sources or gave greater credence to sources that confirmed my pre-existing thoughts
So, I forced myself to stay open to the voices and opinions opposite mine.
When you get too close to a particular aspect of your company or project, going back and forth on an information pendulum-like this can make every thought seem like noise.
The solution: share your thoughts with a teammate, mentor or adviser and get their objective feedback.
2. Information in everyone else's head
Every entrepreneur and/or investor will tell you that a great management team is critical to sustained success.
As it relates to my last comment from #1, team members need to lean on one another as a release for your mental energy.
Communications.
Part of having a great management TEAM is to communicate effectively with one another so everyone has the same expectations about priorities, features, timelines, roles, etc.
It helps to transparently define and agree on mission, culture and company structure upfront.
However, it takes time, effort and accountability to solidify the mission, culture and company structure in practice.
Do not underestimate the importance of communicating in as specific detail as possible to ensure the whole team is on the same page.
Seemingly, small miscommunications have a way of causing big problems in a start-up.
My advice: After you and your teammates have, a discussion make sure to summarize the conclusion as you understood it and get everyone's approval.
3. Information from customers
Several posts on Quora advise start-ups to move forward with ideas that fill an urgent need for a specific audience.
I agree, but that doesn't mean you'll know everything about your "urgent" customers right away.
You'll still have to capture a significant amount of feedback about your product from real people who have used your product (not just friends or close business contacts).
One of the most frequent requests we have heard when soliciting customer feedback (as a SaaS company) was, "does it do…?".
Sometimes "does it do…" and other requests from feedback participants can turn into noise.
My suggestions.
My suggestion is to speak with at least 30 people within your hypothesized market (and, if applicable, watch them use your product).
Note their demographics and identify the most consistent comments and suggestions offered by your customers.
The Choice
Then choose which one would add the greatest amount of value for the greatest number of users, build it, test it, and keep repeating the process.
At the end of the day, you're filtering all of this information to prioritize your go to market, mid-term and long-term strategies.
You won't be able to do everything right away so you'll have to choose between various features and strategies.
The answer to which is somewhere in your mind, the minds of your co-founders and the minds of your customers. Happy filtering!"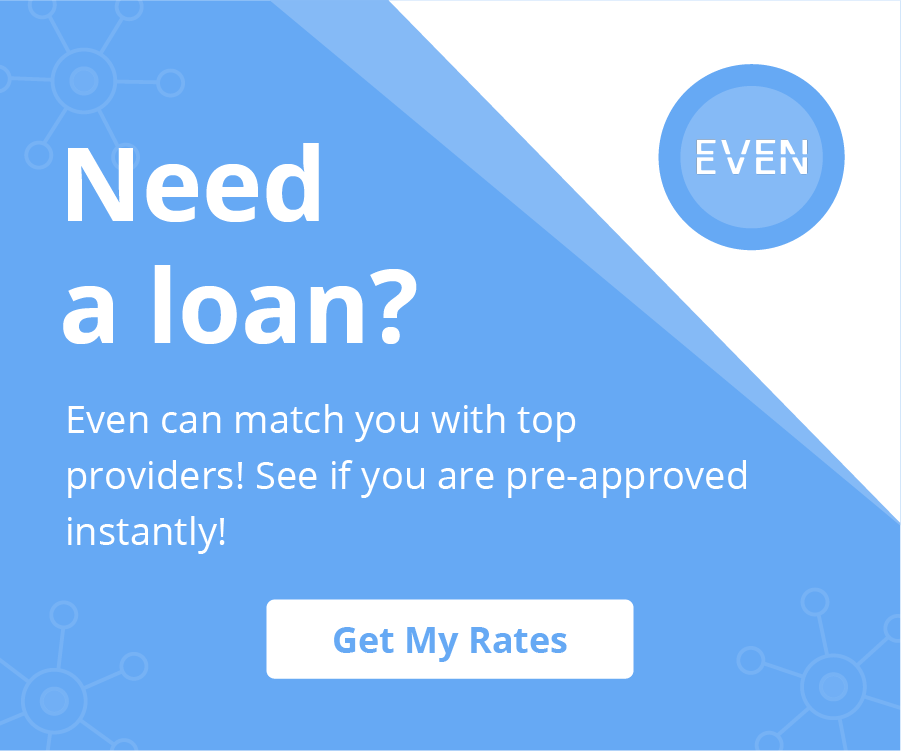 EXAMPLE NINE: Asim Qureshi, CEO Jibble.io – FREE attendance app:
"The hardest part was getting through the first few weeks.
11 years ago, I was in London and the highest-paid Vice-President Fixed-Income Research Analyst at Credit Suisse had just got the bonus of my life and had handed in my notice.
None of my colleagues could believe it. I had talked about it for a while, but everyone's response had always been 'you'll never do it'.
Quitting Job
A few days after quitting I bought my one-way ticket to Malaysia, the land of opportunity.
I had a few property investments in Malaysia and the plan was to renovate those properties to sell during the strong market and find the next thing to do.
Then, I got to Malaysia, arrived at one of the dilapidated properties with a sleeping bag, and slept on the floor of the construction site to keep costs low and learn construction by getting my hands dirty.
I was a Vice President at Credit Suisse only a few days ago.
Now I was a nobody, sleeping on the floor of a construction site. Getting through that was mentally bloody tough…"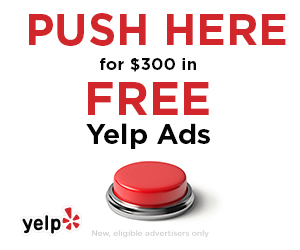 EXAMPLE TEN: Evan Asano, CEO & Founder: Mediakix.com
"Cash flow.
I started my business in 2011 as a way to connect brands and online influencers after working at the first YouTube networks.
It was clear that influencers were able to move the needle significantly for brands with direct messaging/branded content.
Within two weeks of deciding to start my own business (part agency/part platform), I had a meeting with my first client, a well-funded, start-up fashion company.
The Clients
Our client loved the idea, and we were off to the races.
We ran our first couple of sponsored content with YouTube influencers and bloggers, and it worked phenomenally well.
The client wanted to ramp up the media and had a huge budget to do so.
And the problem was the bloggers and YouTubers insisted on being paid in advance.
I was paid net 30, but the client often did not pay until net 60 or more.
This significantly hurt my cash flow and slowed the amount of media that were able to run and the amount of revenue I was able to generate.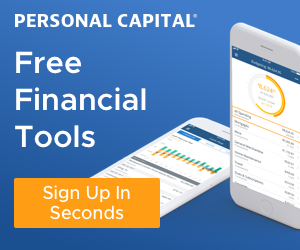 My options:
· Pay with credit. Limited, not a high enough credit line to cover the payments.
· Raise money. The platform was not mature enough at the time to be a viable investment (although I could have considered friends and family round).
· Change terms with my client(s). It very difficult once you've started with a client to change the terms of payment.
Solution:
Cash flow is always a challenge in business, even with large businesses which are why businesses seek credit, bank loans, financing, IPO, bonds, etc.
With the second client I signed, I explained that due to the nature of the space, I had to pay for media in advance, and said that I required payment in advance (and did so for all future clients).
By setting the terms as such, I was able to gain a significant boost in my cash flow.
Learnings:
Plan in advance for cash flow challenges by securing credit and setting favorable terms with clients. Don't be afraid to ask and justify payment in advance with clients."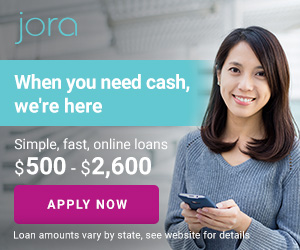 EXAMPLE ELEVEN: Shaku Atre, former Partner at PricewaterhouseCoopers (1989-1992)
"I was not born in the US. But I am originally from India.
Then, I migrated to the US via Germany after having studied in the University of Heidelberg Applied Mathematics- after getting my Masters in Statistics in Pune, India.
What You Need To Have
As far as education was concerned I had plenty of it.
I knew English very well. But My biggest obstacle was thinking whether the Americans would trust me to offer me to do projects.
Then, I took a risk and went further with a positive attitude leaving my secure IBM, pretty high-level job. And the organizations offered me jobs without any hesitation.
I had written many bestselling books on databases and over 500 columns on the subject matter.
Even the FBI gave me a job to design their database.
I could hire some outstanding professionals too.
Your Mindset
I think the biggest aspect of success was a very positive attitude and helping organizations without thinking about how much they would pay.
Money follows when one does an outstanding job and displays trust in people.
With many people who have not started their own business, the biggest obstacle is that they don't have trust in themselves and they don't trust the others.
Trust the others and they will trust you back.
Work hard and smart.
Make sure you have a specialty, which is hard to come by for some organizations.
Besides, do not be greedy.
Then you have made it in your business, which you can sell, and with the money, you have made selling your business you can start another one."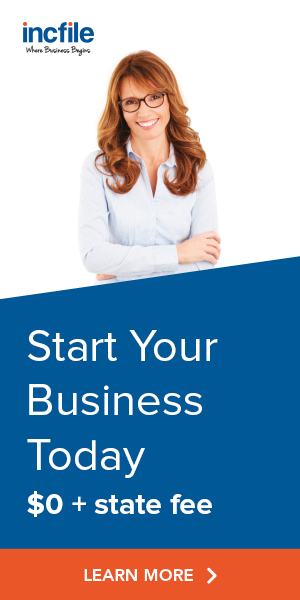 EXAMPLE TWELVE: Ario Bayu said:
"My parents, money, connection.
Ever since high school, I want to start my own business.
My parents disagree.
At least they want me to get a job first then use the experience to start my own company.
Understandable because we came from a struggling, low-income family. No money to invest and no connection.
Also, my grandpa's business went bankrupt (because he is dead and seems did not prepare a successor) and we lost everything.
Your family your first customers.
I got my first computer as a gift from a family.
Then I started taking orders from my friend's older brothers (my very first client and still my client until today – more than 15years!).
In the early years of college, I have managed to get more clients and hire some people.
By the time I graduate, my business ran pretty well (many ups and downs of course), so taking a job is not possible.
Moreover, of course, my parents finally supported me.
The hardest part is not starting a business but maintaining it.
I cannot recall how many times I got depressed and just want to close my business and get a good-paying job.
But I have to endure to maintain my vision and goal.
If you want to start your own business, read books (and quora), meet people, take the risk. Wishing you a bright future ahead!"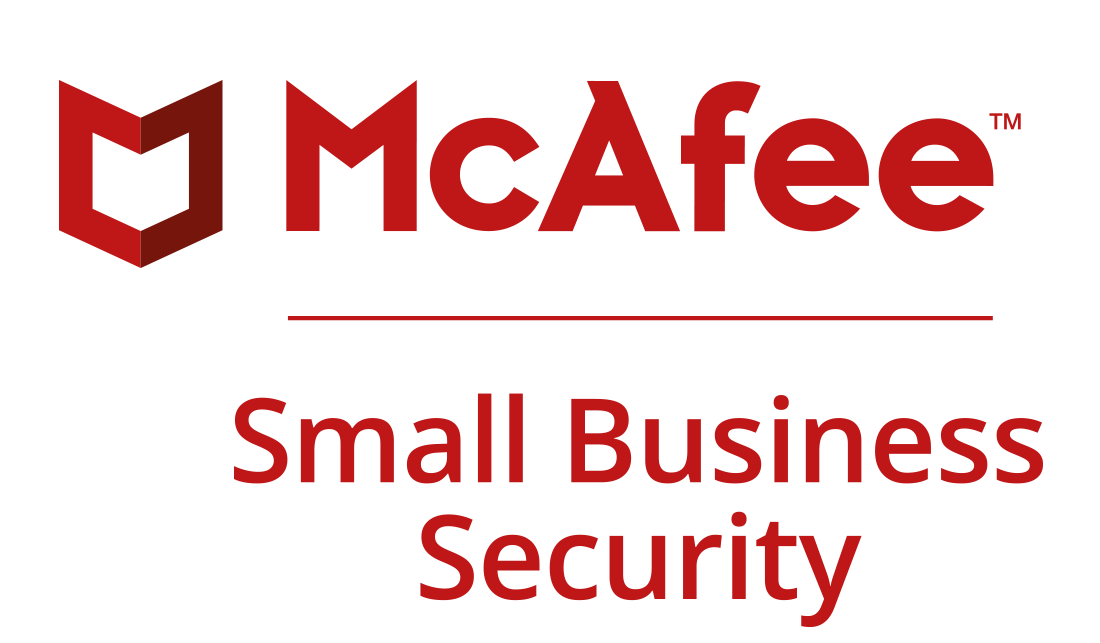 EXAMPLE THIRTEEN: Steve Chapman, 35+ years as micro-enterprise owner
"My greatest obstacle has always been my over-enthusiasm and blinding self-confidence.
Once I get to work on an idea, I can easily convince myself that I have hold of the greatest thing since sliced bread.
I cannot believe no one else sees what a great opportunity I've stumbled on.
Over the years, I've learned to be wary of becoming locked in on an idea.
Talk To Your Prospects
I have also learned how to validate my ideas by talking directly with the primary target audience and getting their honest feedback without trying to convince them to "see it my way".
I've also learned not to ask friends or family.
These folks are often trying to be optimistic and encouraging.
Sometimes they will tell you your idea is great when they actually cannot believe what you are telling them, but they do not want to hurt your feelings.
Another thing is working on an idea that is too far ahead of its time.
The market just isn't ready or looking for it.
I'm sitting on a couple of great ideas right now just waiting for the market to catch up and recognize the problem so I can offer a solution.
Good Luck "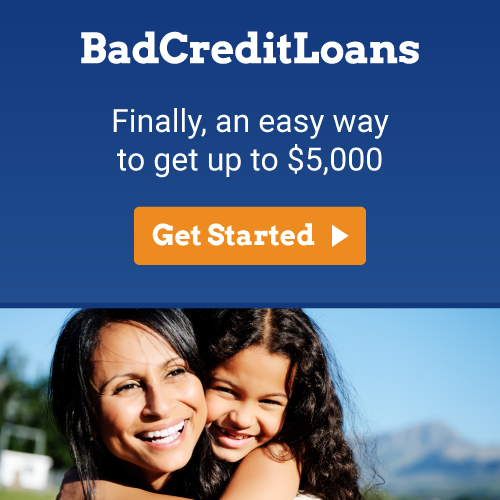 EXAMPLE FOUIRTEEN: Faisal Hourani, Founder at WebMedic (2016-present)
"Most of my teenage years and university time were spent behind a computer learning how to program.
I thought I wanted to be a programmer for life.
Coming from a very technical background my social skills were almost none existent.
Meeting new people scared me, I would much rather deal with everyone behind a computer through email and instant messaging.
And so when I went on my journey in business, what I realized is that it's going to involve dealing with a lot of people; sometimes in the same room… and that was the hardest obstacle.
Learning how to be okay with people.
This is me pitching my company to a group of people in a foreign country.
How did I do it?
I tried taking courses, I tried reading about it as much as possible and I tried asking "gurus" but none of it works as well as doing it.
So I went to more networking events, I said yes to every opportunity I got to speak, I tried to have a conversation with everyone I meet daily and slowly I got better.
Today I know I have a long way to go in business but I also know that it's possible to do what I thought I can't.
You can do it too!
All the best."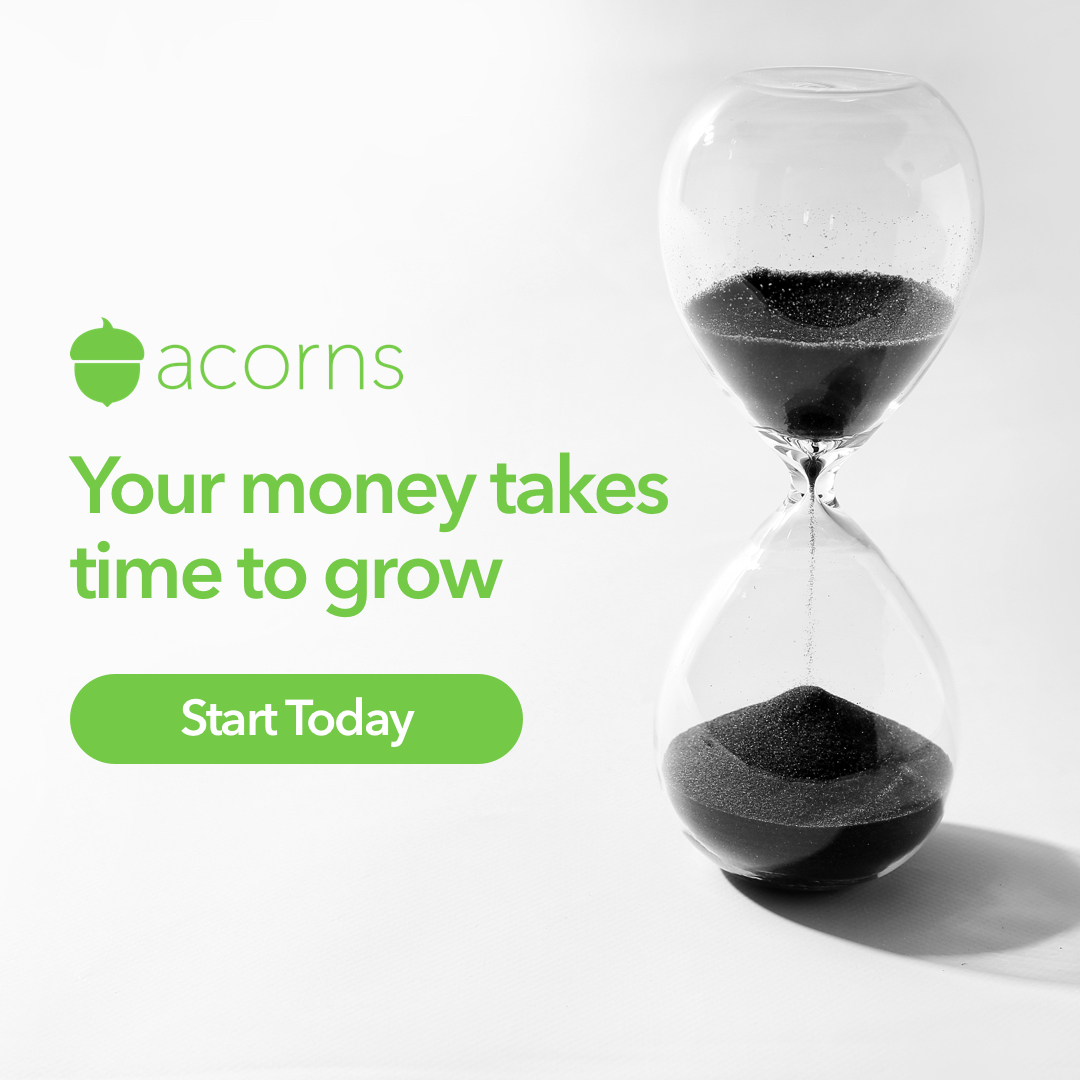 EXAMPLE FOURTEEN: Blue Patch, Social Enterprise, Startup, Ethical, Sustainable, Fair Trade, British Products:
"Oh gosh, where do we start with this one. One of the hardest parts was finding good advice that we didn't have to pay an arm and a leg for.
There is so much legality involved with starting a new business, that we may not always have the time or energy or know-how for.
Another thing was to determine how much and what bits of feedback from others to take into account and what to discard, knowing that everyone has an opinion.
Each consultation with an expert would leave us panicking and changing things about our business model.
Finally, time time time time time to do everything and stay sane!!!"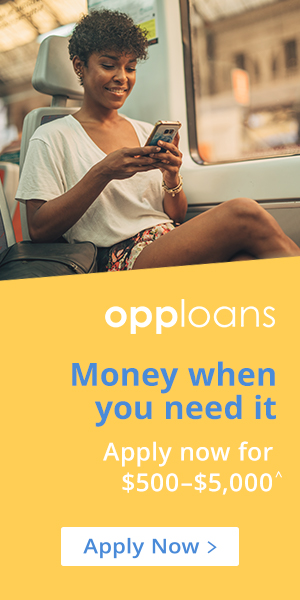 EXAMPLE FIFTEEN: Jeff Hawkins, I fix websites. http://GuidedWP.com
"I have so many ideas (and a lack of knowledge to boot) that I've experienced many false starts and blind alleys.
I hope that doesn't happen to you very much but it's okay if it does. Just pack up what you learned and move on.
A firm business plan that fits your needs can help.
Mine isn't anything I'd want to show anyone (I could if needed) but it helps push me down the right lanes.
Let that guide you but be flexible…. but don't let ideas just distract you without cause."

EXAMPLE SIXTEEN: Yosu Cadilla, Mautic – Marketing Automation – Email deliverability.
"It's different for every entrepreneur and every project"
Meaning you will find yourself immersed in very different problems depending on what project you involve yourself in.
Hence try to find a business line in which you are a natural.
It all depends on luck plus two very important things:
1.How your skills match the problems you will face.
2.How resilient you are when facing problems, or how good you are at turning any challenges into opportunities.
If you are a very creative person and decide to start an accounting company, you might have a hard time in the long run.
Resiliency will determine how many drawbacks you will be able to face successfully.
The sum of the intersection of those two determines what exactly will your problems be and if you will succeed those problems or not.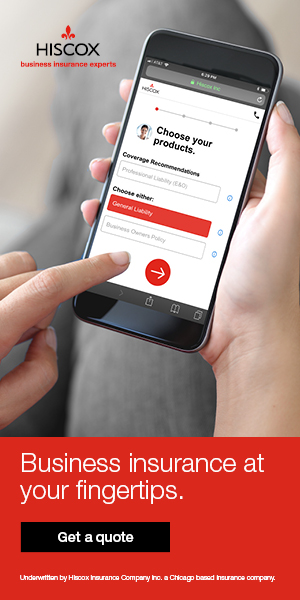 EXAMPLE SEVENTEEN: Amaro Araujo, Several years of export experience, had my own export office.
Oneself is the biggest obstacle to overcome.
Not only to start the business but to run a sustainable and long-lasting profitable business.
Firstly, It's not about technical knowledge (or lack of it)
Secondly, It's not about having money (nowadays there are many funding and investment tools)
Thirdly, It's not about the idea or business concept (well it important but I'll assume if you want to get into a business you already have one)
Fourthly, It's not about having managerial skills (though its important, you can acquire them or have a partner with those skills)
Fifthly, It's not about doubting on your entrepreneurial skills (but yes it's also very important but again you can get them along the way)
So what the heck is it?
How can oneself, the guy that wants so much to start a business, that guy that dreams with it, wants so hard to work on it, be the biggest obstacle? For those same reasons.
Before the launch, (between the idea, the excitement, the dream) and the implementation, many people get "cold feet".
Fear knocks on the door. Because what was initially a plan, an idea, a fancy project, needs at a certain moment to become real.
Moment of truth. Leave your job, no fixed income, "what if's" pop from everywhere. What if I fail, my reputation, the risks, living of the unknown.
All those things can hold you back, and they will be a very difficult obstacle to overcome.
After the launch:
Let say you're so busy, you don't have time to be the "entrepreneur". You're just doing the technical work.
You are dammed good at your technical work that you think that's what it takes to run a business. Wrong.
So, you need also the entrepreneur side of you (or partners), those who have the vision, develop, look for trends, improvements. Those who live in the future.
You need also the manager, the guy that keeps the balance sheet right, tracks the profits, lights the way in terms of margins and operational benefits.
Business Needs
If you think you have all the qualities the business needs.
And you might. But then your working days will be of 12 or 16 hours.
At the beginning it's ok. Its a kind of your baby.
With time passing by, you'll start losing yourself. You can't be everywhere with the focus it needs. And then neither at home.
Challenges from everywhere start knocking on the door.
What was supposed to be a pleasant journey and fulfilling period, turns into a nightmare and a spiral you don't know how to get out.
You, Yourself, The guy that started all this. The guy that wanted to do or control it all.
How can you avoid that?
Take your distance. Always look at the situations from a helicopter view.
· Delegate
· Empower people around you
· If you don't have partners, ensure you'll have managers or people with the right skills and responsibilities to cover the areas you can't be on top of.
· Never stop learning, Never.
· Keep the flame, excitement, and curiosity.
· Don't flood yourself with work.
· Remember the old Portuguese saying "if you work too hard, you don't have time to earn money "
EXAMPLE EIGHTEEN: Cecilia Swift, International Marketing Manager (2015 –Present)
Operating business is not easy, there are so many problems and difficulties we have to face. You can't start it only with your temporary passion.
You need to make a budget for your business and make a plan to manage your ideas.
It will be wiser for you to do some investigations and collect the customer's feedback.
I happened to know a great business idea from my friend, now he is a distributor of "no pen mural".
My friend is doing very well with his business and can earn more than $20,000 a month with his team. I think it's worthy for you to get to know it.
It's a genius and the global exclusive home decoration product, with it you can decorate your room by drawing a full wall art painting in 2 hours, even you don't have any painting skills.
Also, kids can decorate their rooms alone.
So amazing and interesting! I also have done a painting in my bedroom and I love it very much! It's so pretty and never gets fade or moldy.
I think it's the new trend of home decoration and will pop up worldwide.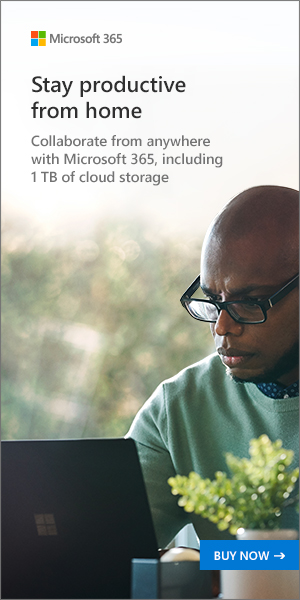 Related Articles
Business Ideas For 30 Years Old
Business Ideas For 50 Years Old
CONCLUSION
The bottom line is, challenges will come, but cheer up challenges will not kill you.
You will always overcome the challenges if you stick to your plans to succeed. Challenges have a way of turning to be for your benefit.
I am in my forties and have just started my business and I am not giving and neither should you.
Tallachi Philemon writes for Classified Messages.
Tallachi Philemon, a Chemical Engineer and a Certified First Responder is the founder of Classified Messages, a platform for Achievements, Success, and Wealth Creation.
He is also the owner of TALPHITECH, a web and app design and development company.
Disclosure
This post contains affiliate links.
I may be compensated at no cost to you if you decide to use any of the links.
Therefore feel free to explore the products and services promoted on this post.
I only promote products and services of value.