Do you want to learn a high income skill that will make you rich?
Do you want to know what high income skills are?
High income skills are skills that deliver value to the marketplace, that you can charge a lot of money to deliver.
According to Dan Lok, it is that skill that can make you a minimum of $10, 000 per month.
If you want to make good money for yourself and you do not have any physical product to sell.
You should consider developing a high income skill that can generate good income for you.
Therefore, If you need resources to learn high skills, read these articles Where To Learn High Income Skills Online and Where To Learn Business Skills

The biggest challenge that many people face when it comes to making more money is that they lack high- income skills.
Most people are still stuck with 9-5 jobs and are getting paid for their time when they should be paid for the value they provide.
In this article, I will be stating and discussing some high income skills and how to learn the skills.
First I will start with how to learn high income skills.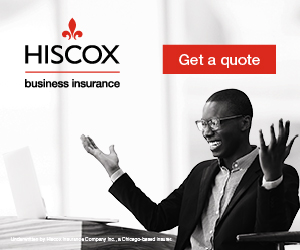 The following are steps to learn high income skill.
1. Choose A High Income Skill
If you want to learn a high income skill, you must be specific.
Chose one skill to learn at a time, don't try to learn too many skills at once.
Many people fall into this inconsistent mentality trap.
They start many projects but they never finish any one of them.
They are "Jack of all trades, master of none"

Don't Be Distracted
Don't be like such, you can never be perfect in more than one thing that you are learning at the same time.
What you need to do become perfect in the high income skills you are learning is to focus on mastering the one skill.
Then when understand and able to use the skill well before you should try learning another skill.
I cannot recommend that you learn any multiple skills at any time of your skill learning, at all.
It will just a bunch of distractions to you.
There are many high income skills you can learn and become a high income earner with time.
An example of such is Coding Or Software Programming which is a high income skill that may take you time to learn.
But when you learn and understand how to use the skill well.
Big companies and brands around the world will seek after you.
You can even decide to work as a consultant or freelance.
You can even be able to start your company easily and make lots of money for your skill.
Be Focused
Today we have big brands like Facebook, Twitter, Google and more that were started and sustained by the high income skills of their founder.
This is because they focused on one skill, coding!
They were not learning how to code and learning copywriting or public speaking at the same time.
And they were not started by investors but the ones that had the high income skills before the investors were able to invest in the company to help it grow further.
What I want to emphasize at this point, is that they focused on one high income skill at a time and became perfect in it.
Hence, the result is the success they made is evident to all.
2. Invest Enough Time Daily To Learn High Income Skill
When it comes to learning skills, time is of the essence.
You need to invest a long time to be able to study, assimilate and use any high income skill productively.
Therefore, for you to become perfect in your learning of high income.
I recommend that you spend at least one hour learning about your high income skill at the beginning of your study.
You will have to increase the duration to two or more hours with time.
What I mean is, for the first month or so, for a high income skill that you don't know anything about.
You should spend one to two hours daily learning all you need know about the theories behind the skill.
This is the time to google out everything you need to know about the skill.
You should know how to learn the skill, how to use the skill.
The options for you and then the opportunities for you in the skill.
The materials I recommend are books; both hard copy and e-books, YouTube Tutorials, Google Search, etc.
If you want to be taught high income skills.
I will suggest sign up for online courses at Udemy, Teachable, edX and many others.
There are many websites like W3School that you can learn coding and only pay for the certificate if you need it.
The next thing you must do is to spend half of your study time to begin to practice what you are studying.
You should know that for you to be perfect in the use of any high income skill.
So, you must learn by doing, that is the real-time you are learning a skill.
High Income Skills are learned by practice over time.
It is on the job training type of education.Therefore, do not waste much time just consuming information with practicing the information
If you don't practice what you are studying you may slum into a condition, analysis paralysis which can make you lose focus and become indecisive.
Besides, If you lose your willpower, you will kill your creativity.
And lower your performance in your attempt to learn the high income skills.
Practice your high income skill every day.
You should begin to put your skill into use immediately.
Even if it means to produce free products or services to your family and friends.
Another opportunity to learn high income skill is to work for an employer, where you can practice this skill daily.
You will be able to accelerate your learning and become an expert within a short time.
If you run your own business already, you may want to choose a high income skill that will help you grow your business.
High income skills are good tickets to financial freedom.
It is what will allow you to make more money and even become a billionaire.
3. Practice Monetizing Your High Income Skill
The reason you are learning high income skills is to earn, earn a high income at that matter!
Therefore, once you've developed intermediate high income skills.
You should begin to think and plan how to start earning money from it.
For example, if you have learned how to code and can code a website, or even know to use WordPress to develop a website.
You should then begin to advertise your skill right away to get the job of developing websites.
It is not desperation, it is a strategy to keep you focused and excited about the skill you are learning.
As humans, we want to see the results of what we are doing immediately.
It is, however, good for you to be patient if at the beginning you are not getting patronage to use your high income skill, just give it time.
As you begin to get patronage, even from your friends and family.
You should immediately build a portfolio of your works.
This can help you become a contractor, consultant or freelancer.
In the beginning, you will be charging a small amount for your work to get good patronage and build experience in your chosen high income skill field.
As you continue to grow in your chosen high income skill.
You begin to increase your charges with time until you grow into a high income earner
And be able to charge a lot of money for services and value to add to your customers.
The more you add value, the more you make more money.
As I have said, you will be increasing your charges for your services with time.
As someone that wants to learn high income skill.
It is imperative to note that whatever money you are currently making now is in direct proportion to the amount of value that you are adding.
The value of a skill is the demand and value the skill has.
It is not how hard the skill is or how much time you need to put into the skill to give value.
For example, if you work as the janitor at a small grocery shop, the amount of time or how clean your work is, will not make you earn a high income.
You will always be a janitor and earn the value of a janitor.
On the other hand, let us assume you are a software developer and you were able to secure a contract to design a specific software for a big company like Google.
What you earn in those hours you put to deliver the job will be more than all the money the janitor will ever make in his or her lifetime as a cleaner.
4. Teach What You Know To Others
The final step that will make you become an expert in your chosen high income skill learning is teaching what you know to others.
There are many ways to teach others the high income skills you know.
You can have an internship for new entrants into the skill acquisition.
Alternatively, you can decide to be a coach or a mentor to aspiring high income learners.
You can also produce books, articles, and writeups on the high income skills.
In addition, you join forums to answer questions and contribute to some issues concerning your high income skill.
Again, you can also begin to do tutorials both physically and online to teach the skills that you are learning.
Another option is to produce an online course for the high-income skill you are learning and this model can make you earn more money from your skill.
The following are some major high income skills you can learn and begin to earn a high income.
1. Copywriting
This is the act of writing texts for advertising or other forms of products, called copy.
A written content aims to increase brand awareness and persuade customers to patronize the product or services offered.
As a copywriter, you can create billboards messages, catalogs, magazines, newspapers, radio, television adverts, sales letters, email marketing, online adverts, etc.
As a copywriter, you can handle any form of written advertisement statement.
This is a high income skill that is always in high demand and you can earn a good income if you learn this skill.
2. Coding/Software Developer
Software development is the process of conceiving, specifying, designing, programming and documenting.
others are testing involved in creating and maintaining applications, frameworks or other software components.
It is the process of writing and maintaining the source code and the conception of the desired software through to the final manifestation of the software.
Software development may include research, new development, prototyping, modification, reuse, re-engineering, maintenance.
Or any other activities that result in software products.
It is one of the most lucrative high income skills.
The only challenge is that it takes a long time to master.
Actually it takes years to become competent in the use of the skill.
3. Digital marketing
Digital marketing is the component of marketing that utilizes the internet and online-based digital technologies like computers and mobile phones to promote products and services.
It became prevalent because digital platforms are becoming increasingly incorporated into marketing plans and everyday life.
It employs Search Engine Optimization, Search Engine (SEO), search engine marketing (SEM) content marketing, influencer marketing, content automation and campaign marketing.
Others are e-commerce marketing, social media marketing, social media optimization, email direct marketing, display advertising, e-books.
Digital marketing also extends to non-Internet channels that provide digital media
Such as television, mobile phones (SMS and MMS), callback, and on-hold mobile ring tones.
The extension to non-Internet channels differentiates digital marketing from online marketing.
This a broad high income skill that you can choose to specialize in any of the braches and move on to learn others as you become perfect in one.
4. Data Science
Data science is an inter-disciplinary skill that uses scientific methods, processes, algorithms, and systems.
This is to extract knowledge and insights from many structural and unstructured data.
It is also referred to as data mining or big data
Data science is a "concept to unify statistics, data analysis, machine, and their related methods to understand and analyze actual phenomena" with data.
It employs techniques and theories drawn from many fields within the context of mathematics, statistics, computer science, and information science.
As am data scientist, you will be employed by big corporations to manage their data analysis. It is a high income skill that may take you time to master.
It also involves a lot of mathematics and statistics of which if you are not competent will find it hard to learn.
5. Public Speaking
Public speaking (also called oratory or oration) is the process or act of performing a speech to a live audience.
It is commonly understood as formal, face-to-face speaking of a single person to a group of listeners.
Traditionally, public speaking was considered to be a part of the art of persuasion.
The act can accomplish particular purposes including to inform, to persuade, and to entertain.
Additionally, differing methods, structures, and rules can be utilized according to the speaking situation.
Public speaking is a high income skill that will help you to be able to give good presentations that will be convincing to your audience and convert some of them to customers.
6. Content Creation
Content creation is the contribution of information to any media, especially digital media for the end-user or audience experience.
It is "something that is to be expressed through some medium, as speech, writing or any of various arts" for self-expression, distribution, marketing and/or publication.
Examples of content creation include maintaining and updating web sites, blogging, article writing, photography, videography and online commentary.
Others are the maintenance of social media accounts, and editing and distribution of digital media.
This is a skill you can learn well and become a high income skill earner.
You can even teach yourself this skill, read the article to find our how : How To Become A Self Made Content Creator
7. Coaching
Coaching is a form of development in which an experienced person, called a coach.
He or she supports a learner or client in achieving a specific personal or professional goal by providing training and guidance.
The learner is sometimes called a coachee.
Occasionally, coaching may mean an informal relationship between two people.
Where one has more experience and expertise than the other has and offers advice and guidance as the latter learns.
Coaching differs from mentoring by focusing on specific tasks or objectives, as opposed to goals that are more general or overall development.
They are high income earners, so, if you can learn coaching skills you become a high income earner too.
8. Social Media Influencing
This is an internet celebrity who has acquired or developed fame and notability through the internet.
The rise of social media has helped people increase their outreach to a global audience.
As an internet celebrity, you may be recruited by companies for influencer marketing to advertise products to their fans and followers on your platforms.
You will also function as a lifestyle specialist to promote a particular lifestyle or attitude.
In this role, they may be crucial influencers or multipliers for trends in genres including fashion, technology, video games, politics, and entertainment.
All you need to become competent in this high income skill is your ability to use your social media page well and create a good audience.
Related articles: High Income Skills For Students and How To Learn Business Skills Without A College Degree
Conclusion
This is how you develop a high income skill.
Select one high income skill you want to learn.
Spend some time to learn theories about high income skill.
Learn the practical aspect of your high income skill.
Begin utilizing the high income skill that you have learned already.
Start making money from the high income skill you have learned so far.
Begin to teach others the high income skill you have learned so far.
If you do these, I promise that you will start seeing results from your efforts.
What is that one high income skill that you want to start learning and mastering today?
Leave a comment below!
Tallachi Philemon writes for Classified Messages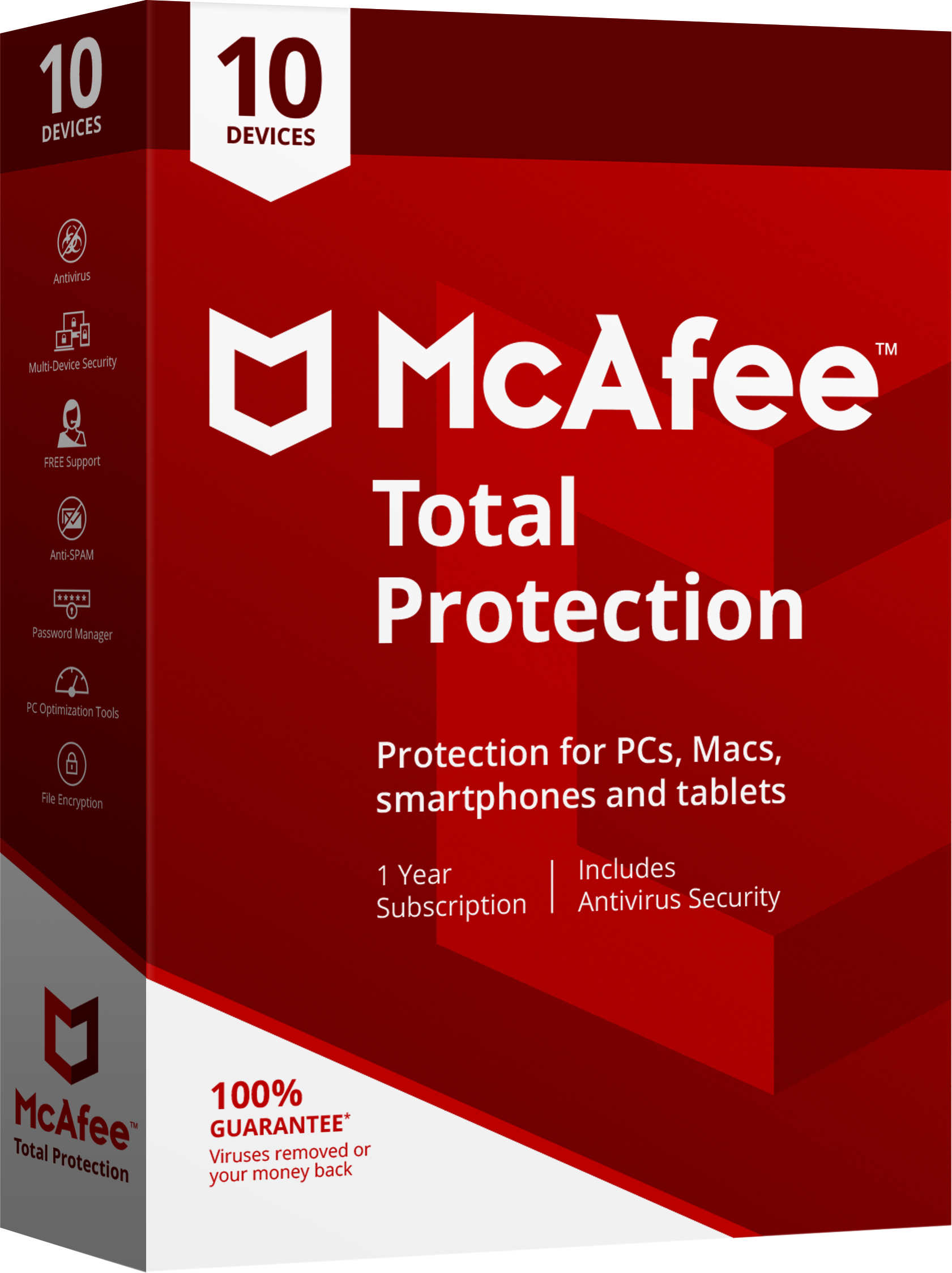 Disclosure
This post contains affiliate links.
I may be compensated at no cost to you if you decide to use any of the links.
Therefore feel free to explore the products and services promoted on this post.
I only promote products and services of value.