Are you stuck at home now and do not know what to use your time to do?
If you are healthy and sound but bored be grateful you are alive!
I want to tell you that this the best time to learn a new skill while you wait for the pandemic to be over and life returns to normal.
This was article was written during the Corona Virus (COVID-19) pandemic that forced nations around the world to declare lock-down and compulsory stay at home as one of the most important means of controlling the spread of the virus.
This is a means of fighting the virus through reducing social contact which is also referred to as "Social distancing" as the virus is transmitted mostly through contact from one infected person to an uninfected person
I am not a medical expert, so I will not talk more about the disease other than advice that you seek proper information from the proper authorities.
Well. while you are a home staying safe, why don't you learn a new skill and increase your source of income now and when you survive the pandemic.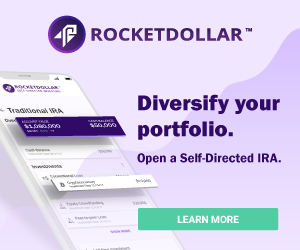 Note: Due to instructions on social distancing, It is advisable that the skills that you want to learn should be through online instructions and channels only.
Related Articles:
Business Skills You can Learn At Home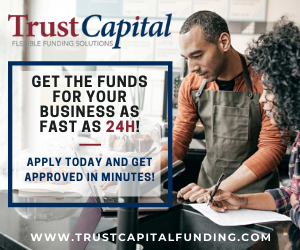 I want to tell you that you can learn a new skill at home while you wait for the (Corona virus) pandemic to be over.
This is how to learn the new skills
Check out this article for the best way to learn a skill fast : How To Successfully Learn A New Skill Fast
1. Chose The Right And Suitable Skill.
There are many skills you have been dreaming to learn all these years. Now you have the opportunity to learn.
However, this does not mean that you should try to learn all of them at the same time, no!
Just choose the most important to you and the one you have an affinity to learn fast.
You may face challenges in learning such a skill, as there is no going out and no physical contact to seek help from some coach somewhere.
So, your reasons for learning a new skill should be defined from the beginning.
What specific problem am I trying to solve by learning this skill?
Are there certain aspects of the skill that are more applicable to my situation than others are?
You should therefore, choose the skills to learn base on the following reasons:
The skill is something that you're passionate about; and
Learning the skill will help you to solve a problem that you're having, or it applies directly to your life.
Or learning the skill will lead to a better life for you like to increase income etc.
If you are a student, you may focus on skills that will make you get better grades when schools open or learn something entirely different so that you can be able to start a small business with the skill you learned while staying at home.
Let the reason for meeting the target skill should be clear to you. You may want to finish or reach a certain level before your school or work resumes.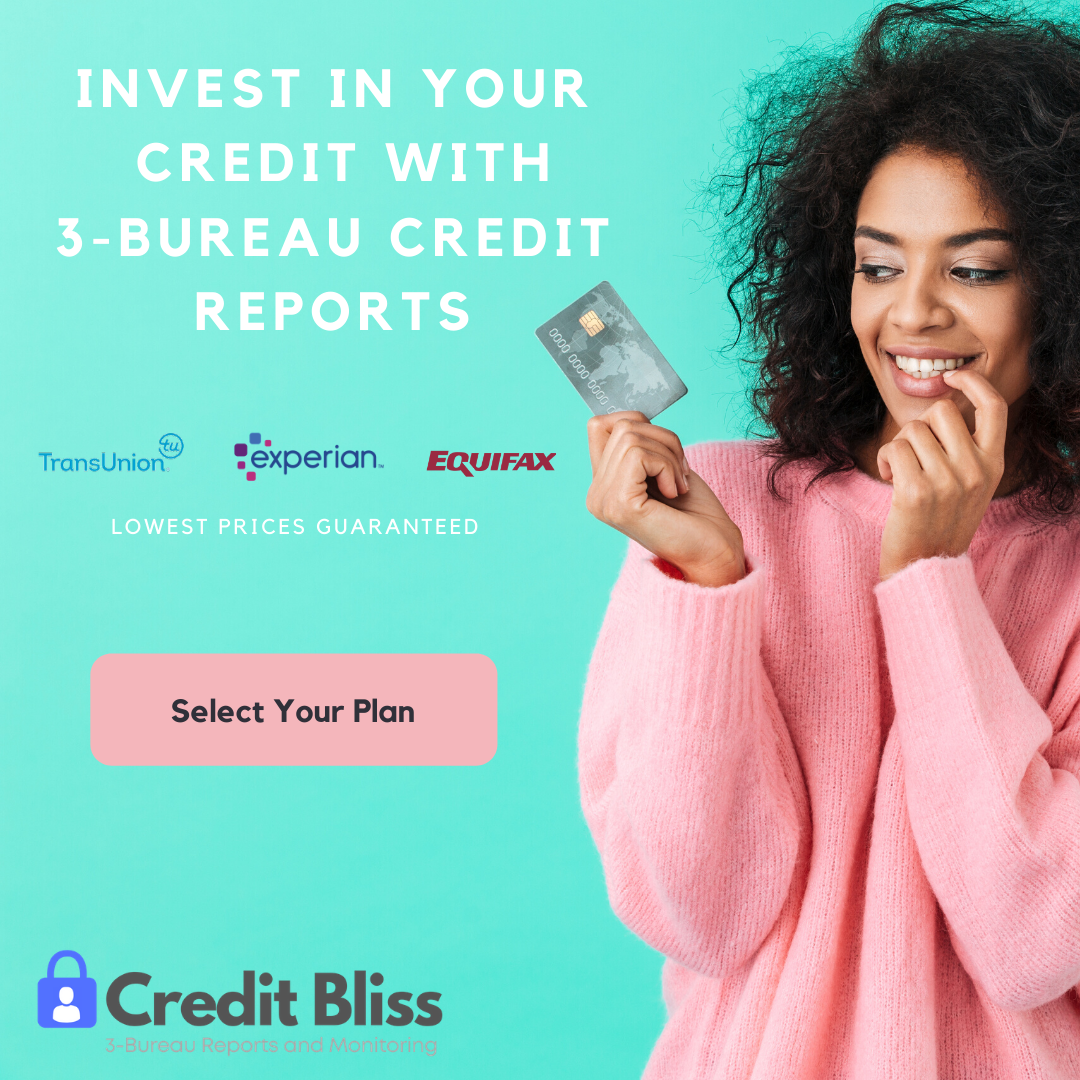 2. Set A Target To Achieve Your Goal.
You should set a target for achieving your goals. When you choose a skill that you want to learn, ensure that you write down your objective as a goal statement.
Let your goal be specific, and not vague. Something like, "I want to finish learning HTML in 4 weeks"
You should make your target realistic and achievable.
A plan on how many hours you want to invest in learning the skill should outline properly.
Like planning to spend, "at least two hours daily on learning the skill" will help you stay focused.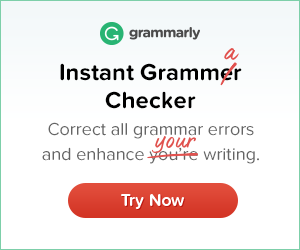 3. Set Deadline To What You Want To Achieve.
Making plans and setting targets without a deadline will not lead to the required result.
Forecast what you want to achieve in one day, one week or one month.
Plan the stage you must reach every hour of learning.
Break down your learning schedule into smaller units and face each one until you finish before going to the next stage.
All your plans should be time-bound so that when you are behind schedule you will double up and work harder to achieve and achieving in time will lead to meeting targets.
4. Work On Developing Your Talents.
Talents are developed over the years of learning and practice. They are not as inherent as many believed.
Yes, some people are faster learners than others are, so they can learn and apply what they learned within the shortest time.
So, we usually say that they have talents.
But it is not talents at work, it is because they have a higher IQ that is all. Moreover, everyone can develop his or her IQ and perform better.
So give yourself the time to learn and be consistent in your practice and in no time you will become an expert in your chosen skill.
5. Be Determined And Believe In Yourself.
You are what you say of yourself. You become what you confess about yourself.
To succeed in a new skill, you must first trust your ability and believe you are capable of learning the skill you want to learn.
It is like a man that wants to learn how to drive. If he keeps believing and saying that he can never know how to drive, he will never!
This is because, fear will creep into his mind and he will not be able to learn the driving out of fear.
Fear does not live in the brain, it lives in the heart. Therefore, you must make a concise effort to replace your fear with faith that you are capable of.
The brain never stops changing through learning. When you learn a new skill the areas in your brain that deal with that skill will grow, irrespective of how old you are.
Our brain does not stop learning.
6. Aim Above Average In The Skill You Want To Learn.
If you want to succeed in whatever venture you undertake you must always aim for the best, the top.
So that if you do not make it to the top, you will land in the average or above.
For example, If you want to score 70 % in an exam you must plan for 100% so that in the case your examiner reduces your marks because some errors here and there you still land at 70%.
Plan to be the best in what you do. Give time to your studies, learn more, learn smart and practice more.
Tailwind helps you save time scheduling to Pinterest and Instagram, post at the best times for engagement, grow together with Tribes, get more actionable analytics.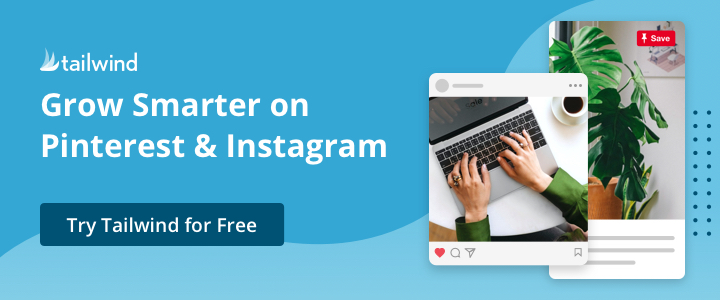 7. Research The Skill You Want To Learn.
The internet is your friend at this time. Google is your first point of call, get on YouTube videos, tutorials, courses, get books, downloaded soft copies if you need to and so on about the skill that you want to learn.
Ensure that you choose high-quality resources. Go through your resources quickly to help you to begin to identify what you need to do to learn the skill.
Skip through the study materials you have to have a glimpse of what to expect.
This will help you develop a general mental framework of the process that you will help you learn the skill fast.
8. Focus On One Skill At A Time.
Some skills are bundles of skills; you must break them down into easily digestible bits to understand.
For example, if you want to learn web development as a skill, then you must learn some different programming languages like HTML, CSS, and JavaScript, etc. before combining them to do web development.
So you should first start with the primary skill needed, in this case, it is HTML, ensure you have a well grasped of the needed rudiments of the language before moving to the next one, which is CSS, when you have a good understanding of the first two, you can then move into JavaScript
9. Concentrates On Your Strengths, Ignore Your Weaknesses.
You know your strengths. If you are a good writer, then learning blogging at such a time will be the way to go.
If you are good at design, learn graphic design or if you are good at the use of computer or mathematics then go for web design, etc.
When learning a new skill, identify those sub-skills, which will give you more of the outcome that you want.
You can use the period to learn speech and public speaking if you are a good speaker.
The EntrepreneurNOW! Network provides entrepreneurs with the education and mentoring they need to create, grow and run their business.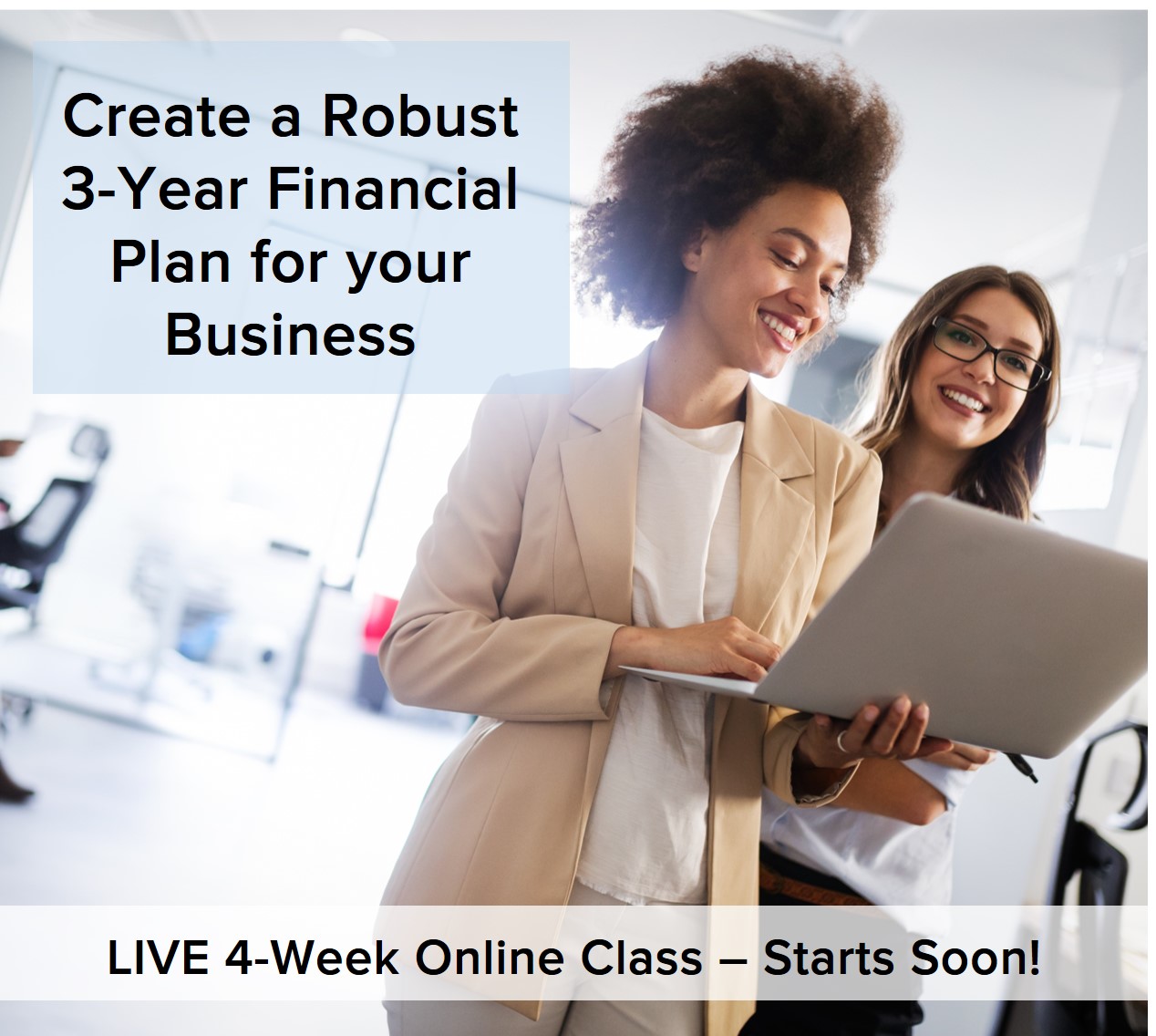 10. Follow What Is Working For Others.
There is no harm in following what works.
As you may not have physical contact at this time, you should utilize social media to follow those that are successful in the skill that you want to learn and follow what works for them.
You can learn from others and when you gain enough knowledge, it will be easy for you to adjust or make improvements to suit your needs.
11. Dream, Visualize The Skill You Want To Learn.
If you want to learn a skill, you must keep visualizing yourself using such a skill.
You can watch YouTube videos about such skill and imagine all that you need to acquire such a skill
Find those that are successful in such a field on social media and watch what they are doing.
Copy what they do to be successful but ensure you make some small changes to create your style.
12. Learn By Practicing.
You may be tempted to keep reading, studying or watching the skills you want to learn without actually practicing the skills.
Learning a skill is different from learning a course in order to pass exams. You learn a skill by practicing the skill. If for example, you chose to learn how to develop Apps or Websites, you must practice how to code daily.
You are not going to help yourself by reading many books on programming.
What you need is to learn the basic theory behind the programming language you want to learn then you begin to code along as go through the examples in the book.
You can also get YouTube Videos or tutorials on what you want to learn and practice along.
Do your homework, then shift to real practice as quickly as possible. Practicing the skill in context is the only thing that generates lasting results."
Practicing is the only way to learn anything. Unfortunately, practicing can get repetitive and monotonous.
That's why to learn a new skill, you need to have discipline and patience.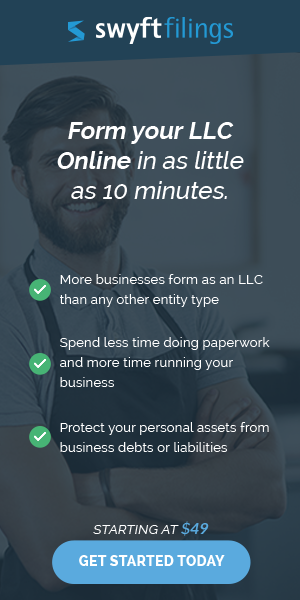 Examples Of Skills You Can Learn At Home By Yourself
Related Articles
Where To Learn Business Skills
Where To Learn High Income Skills Online
Advertising Network Creator
Alternatively, you can set up a network aimed at bloggers, site owners and other online businesses that want to find sponsors or advertisers and vice versa.
Affiliate Marketer
Affiliate programs allow you to earn money online by posting links to various products and services and then earning a share of each sale that you refer to.
App Developer
If you have a thing for programming then learn how to develop mobile apps, you can build a business as an app developer for clients or you can even build your app to sell.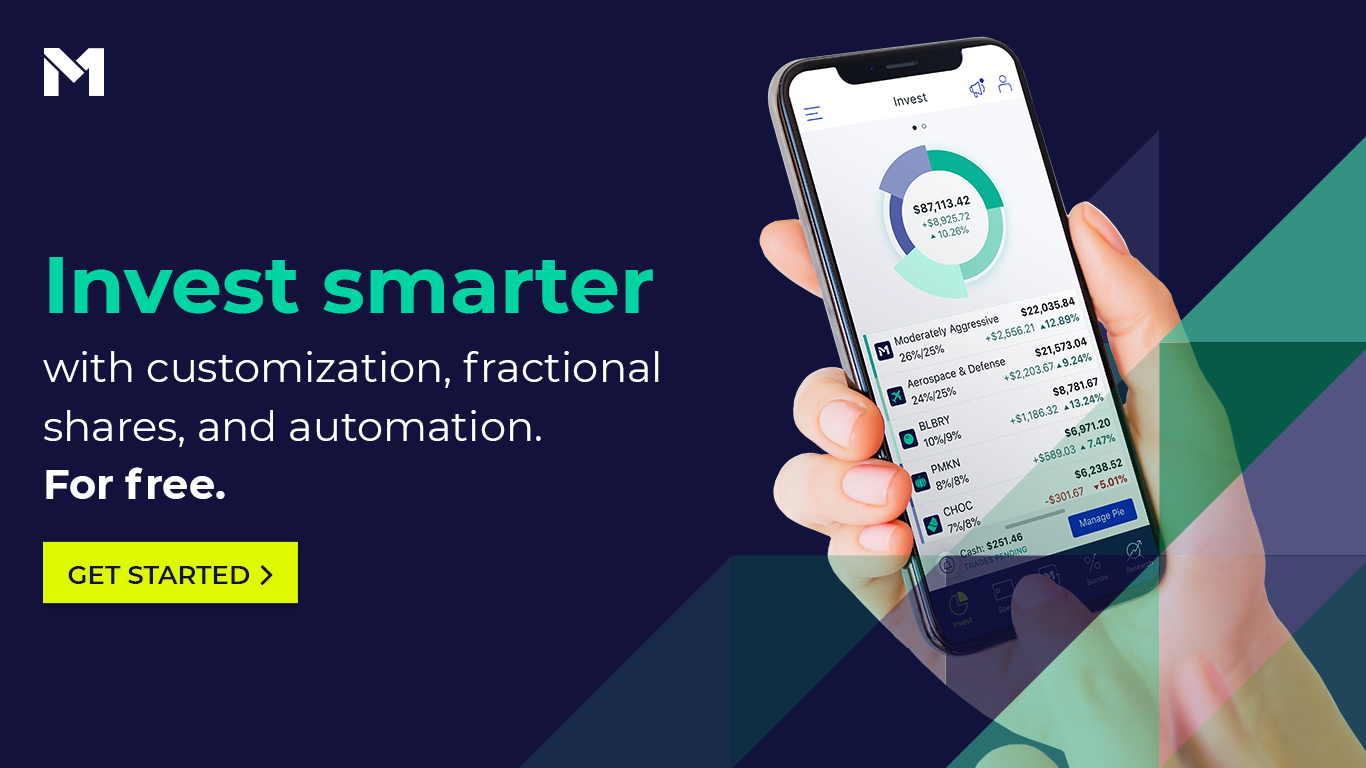 Blogger
If you have a flair for writing then go into blogging.
Blogging is a viable business opportunity that allows you to choose a niche that suits you.
You can make money through advertising, affiliate links, info products or any number of other avenues.
Blog Network Creator
If you learn, Blogging and Website Development then you move on to Network Creator.
You can also set up a network that is specific to bloggers and have members pay a fee or earn money through ads or info products.
Bookkeeping Service
Learn how to create an online store and library so that you could offer bookkeeping services to various businesses and just set up an online communication system to make things easy.
Business Coach
If you have a fair amount of business expertise, you can offer to consult or do coaching services to clients and communicate with them via email or video chat apps like Skype.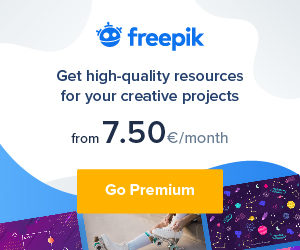 Contract Customer Service Skills
Learn customer service skills and offer your services to businesses that want to outsource their customer service communications. You can do customer service online.
Copywriting Skills
Learn copywriting skills; learn how to create sales funnels so that you can offer your services to business owners. To help them create sales adverts that can convert leads to customers.
Custom Illustrator
If you are a skilled artist, you can learn how to offer custom illustration services to clients who reach out to you via your website or other online channels.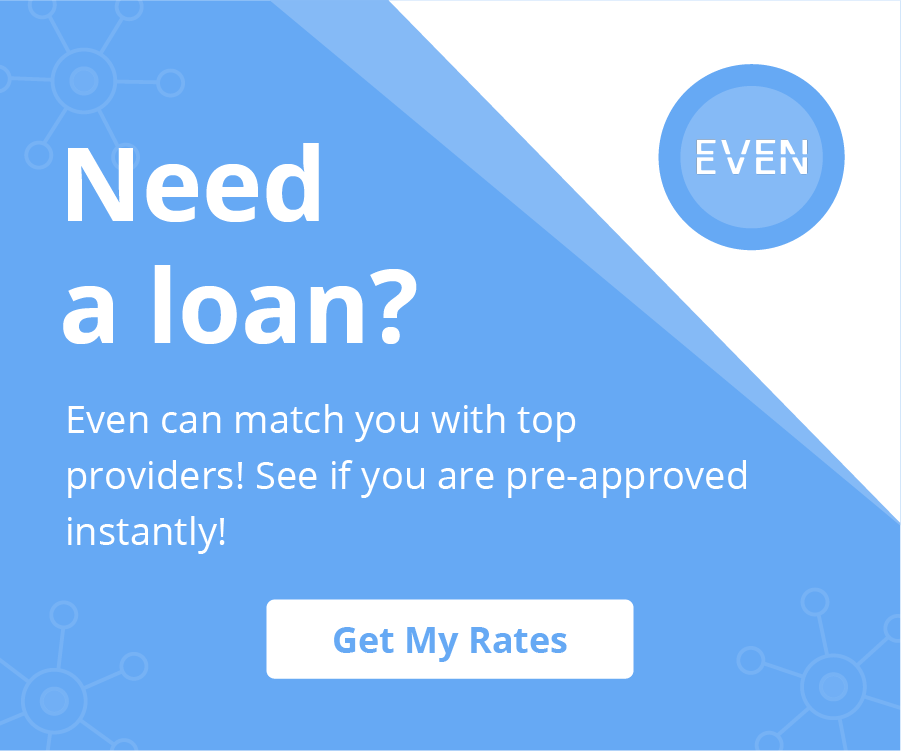 Domain Reseller
If you have some money in your account, you can learn how to research and buy domain names for reselling. Everyone who wants to start his or her website first needs a domain.
That means they need to buy that domain from somewhere. Therefore, you can build a business by purchasing domains and selling them.
Direct Sales Marketer
Are you skilled in sales, you can build a business by offering your services to business clients and then reaching out to potential customers online.
Dropshipping
Take your time to learn how to do dropshipping and use your skills to open a dropshipping site.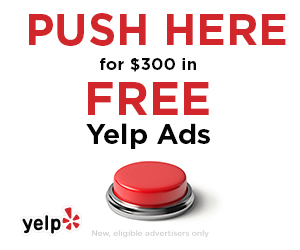 e-Book Author
This is also for you if you have interests in writing. You can use this time to learn how to write and publish your e-books online
eBay Seller
Learn how to sell physical things online if you want to sell actual products, you can easily set up an online store on platforms like eBay and sell a variety of different products.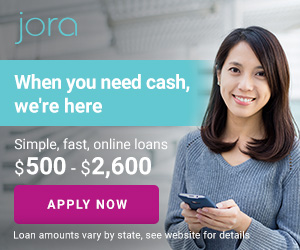 Freelance Writer
Do you want to start a writing business without starting your blog, then learn blog post writing and you can offer your writing services to outside clients as a freelancer.
Financial Consultant
If you have a fair amount of financial knowledge, learn financial consultancy and work with clients who reach out to you online.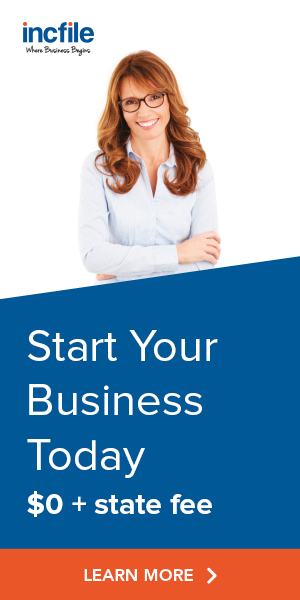 Graphic Designer
Learn graphic design and go into product branding. You can offer some less technical design services but still communicate with and attract clients online as a graphic designer.
Handmade Business Owner
If you can make any handmade product, then you need to focus on is how perfect how to use Social Media to broadcast your product. You can also learn how to design an online store free to place your products.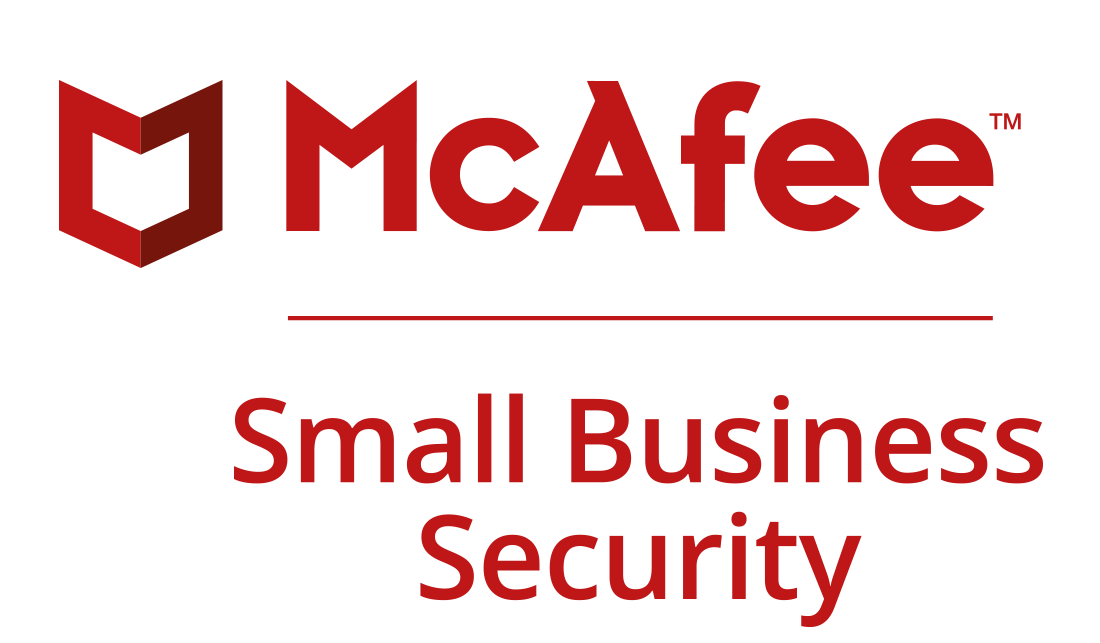 Lead Generation Service
Learn how to generate leads, like becoming a copywriter. You can also provide a service to business clients that need help generating leads online.
Life Coach
All your life experience can be a lesson to others. If you want to help clients with a variety of different issues, you can start a business as a life coach and communicate with clients mainly online.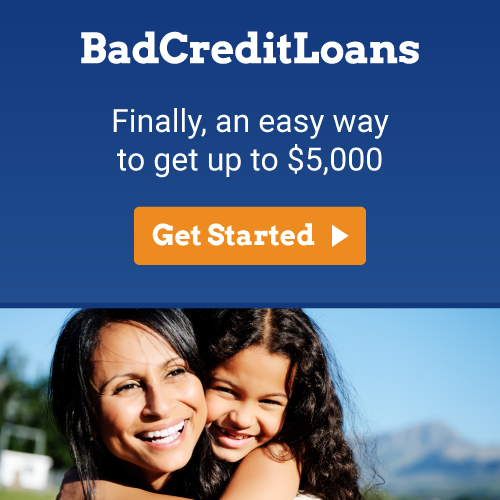 Meal Plan Service
Learn Nutrition and healthy eating habits so that you can help clients plan out their meals and nutrition, you can offer a meal planning service where you consult with clients online and then send them a plan based on your consultation.
Marketing Consultant
If you are an experienced marketer, you can also offer services to businesses that want help creating and carrying out their online marketing plans.
Membership Site Operator
If you have an idea for a niche website, you can offer paid memberships for people who are interested in being a part of the community or accessing any other benefits offered by your site.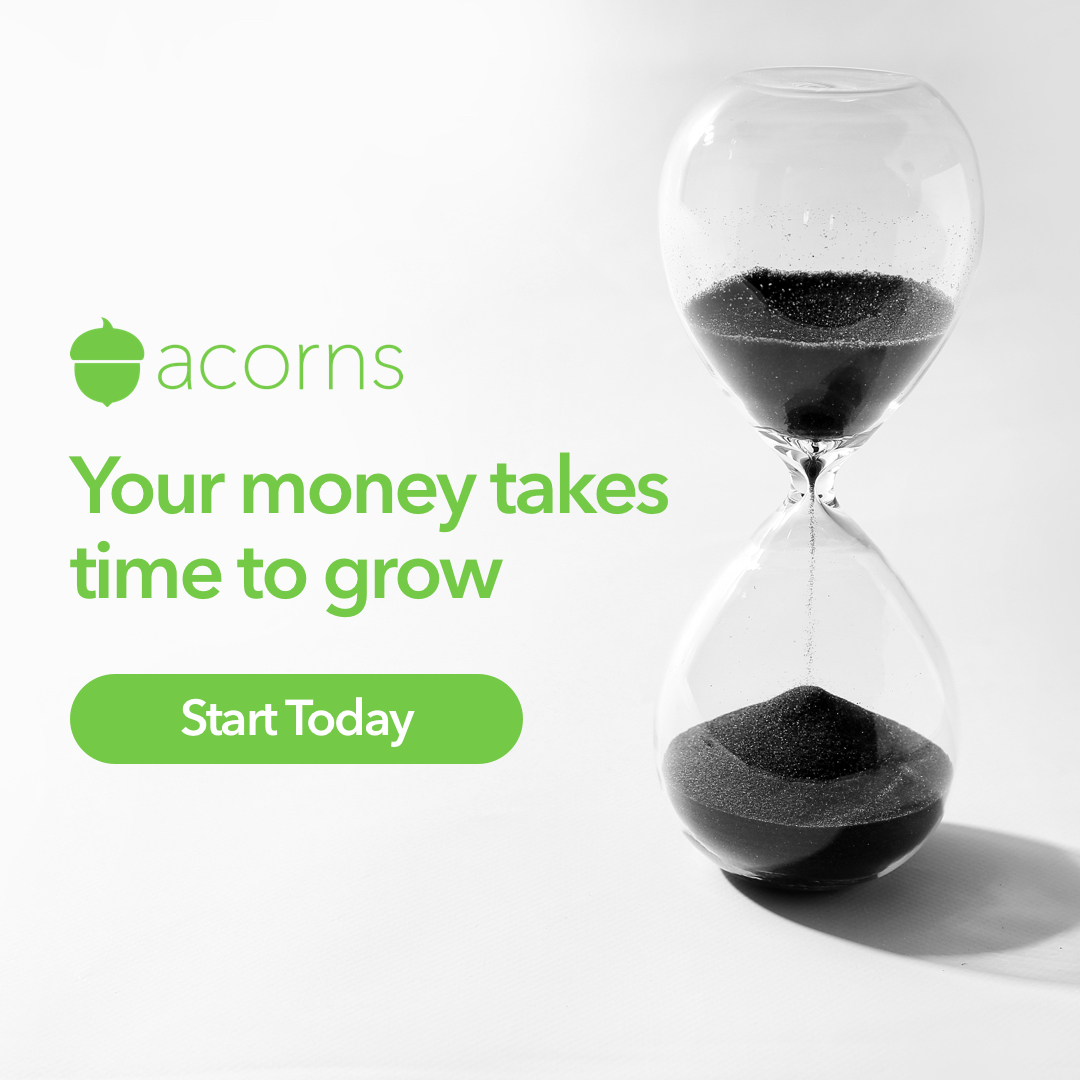 Online Advertising Specialist
If you have some knowledge about online advertising options, you can offer your services to businesses that want to use online ads to promote their offerings.
Online Course Creator
Learn how to create online courses so that share your knowledge with people online by creating your courses and selling them on your website or email list.
Shutterstock, a global technology company, has created the largest and most vibrant two-sided marketplace for creative professionals to license content – including images, videos and music.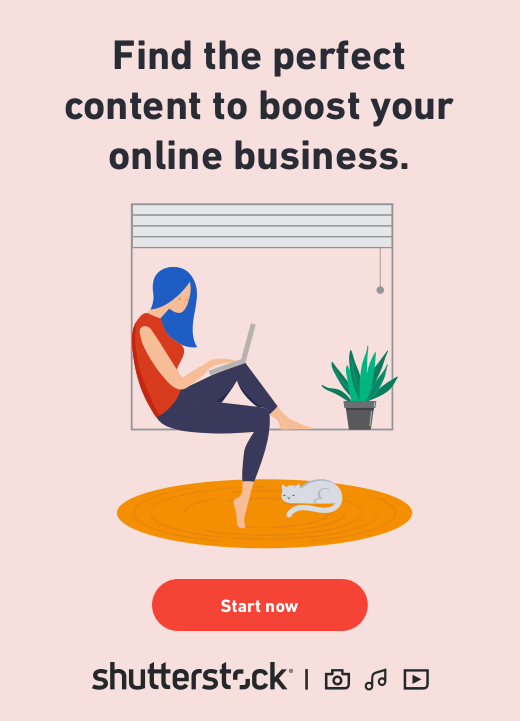 Online Newsletter Service
Learn how to set an online newsletter. Besides, if you build up a sizeable network, you can use your list to sell products, services or earn revenue by working with other businesses.
Online Public Relations
Develop your public relations skills online. Public relations is certainly a viable business opportunity. You can build a business that mainly communicates with clients and publications online.
Online Recruiting
Learn the rudiments of recruitment and help those who want to help business clients find the best team members, you can start a recruiting service that finds and contacts candidates mainly online.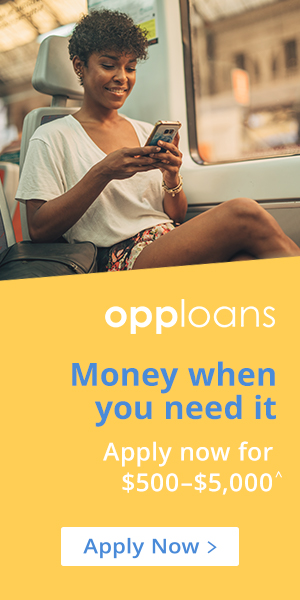 Podcaster
Learn how to do a podcast. You can also start your podcast and sell advertisements or sponsorships to build a business around your content.
Proofreader
Are you a good reader and editor, sharpen your skills in this period because you can build a business as a proofreader or editor for various businesses, authors and other clients who want to send you their work online.

Remote Tutor
Learn how to use online conference calls properly as you do not have to meet with people in person to be an effective tutor. You can set up online meetings with clients to help them with a variety of different subjects.
Researcher
Learn how to use search engines, as there are plenty of opportunities out there for researchers to offer services to writers, businesses and other clients online.
Resume/Proposal Writing Service
Learn how to design resumes and other documents such as proposals; you can work with clients that are looking for jobs by starting a service that helps them put together resumes and cover letters.
You can also help contractors design good proposals.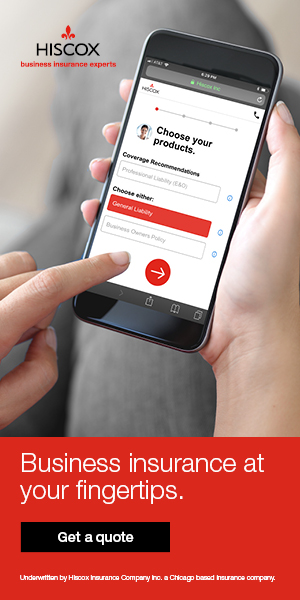 SEO Consultant
Learn Search Engine Optimization so you can offer a more specialized type of service like SEO for businesses that want to improve the chances of their websites showing up in search results.
Software Developer
Are you familiar with the ins and outs of creating software? you can offer your services on a freelance basis to businesses, or even create your software programs.
Stock Photographer
Sharpen your photography skills as you can take photos and then sell them on stock photo websites. You can offer your services online.
Social Media Manager
If you' know how to use Social Media well and you can create good followership then, you can offer your services to brands that want help managing their Social Media account daily.
Social Media Consultant
Alternatively, you can simply offer your social media expertise to clients online instead of actually managing the accounts for them.
Social Media Influencer
Use your stay at home to focus on growing your social media accounts.
If you garner enough influence within your network, you can build a business as an influencer that works with brands to promote products and services on your account.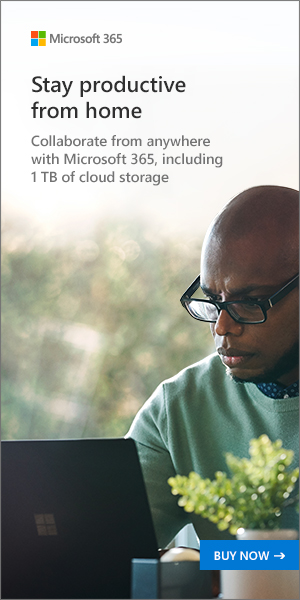 Travel Consultant
These are not the best times for travel consultants but you can still learn the art. It will help you build a business as an online travel consultant to help customers and groups find the best possible deals on travel options.
Video Ad Creator
Learn how to create video ads. There are many free online apps to help you develop your skills.
You can also specialize in working with clients that need help creating video ads to appear on YouTube or other online platforms.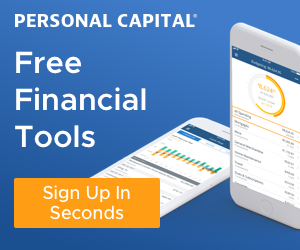 Virtual Assistant
Learn how to manage emails and social media. You can often use your help as an assistant to manage tasks like email and social media.
And you can offer your services to those clients online as a Virtual Assistant.
Virtual Tech Support
Do you have a fair amount of tech knowledge, you can set up a service that provides remote tech support to clients who contact you online.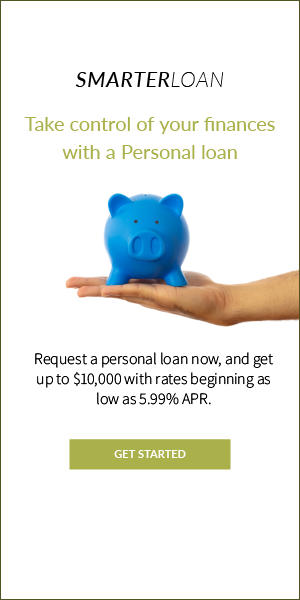 Web Designer
Learn web design online using tutorials or courses and become a web designer.
Web Designers are high-income earners
Website Copywriter
Are you good at writing convincing ads? Another potential writing business opportunity, copywriters help businesses create the copy for their websites.
Website Critique Service
Learn how to design are redesign existing websites and you can specialize in critiquing websites for businesses that feel like they might need to make some changes or improvements to their online visitor experience.
Website Developer
Learn Back-end Web development. You can also build a business by helping out at the back end of the website building process.
This requires knowledge that is the knowledge that is a bit more technical.
Website Maintenance Service
Learn how to maintain websites and work with businesses that already have websites, but could use some help maintaining or managing them.
You can offer your services as a website manager or maintenance provider.
Alpha Hosting helps you access an advanced web hosting company specializing in eCommerce solutions. They provide an optimal environment for eCommerce growth through a comprehensive collection of innovative web solutions paired with reliable hardware in the industry.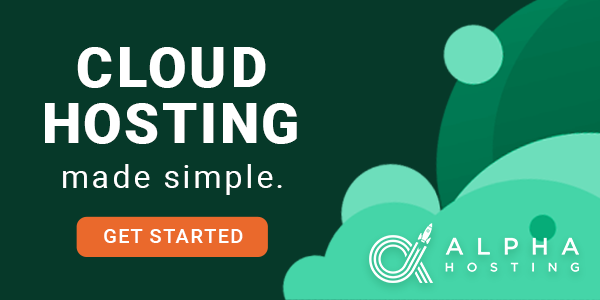 WordPress Theme Developer
Learn how to develop a WordPress Theme, as it is a popular platform for blogs and websites.
Therefore, you can build a business by creating pre-made themes for people who want an easy way to put together their websites on WordPress.
YouTube Personality
Learn Vlogging and start your YouTuber Channel. You can help those entrepreneurs who are comfortable in front of the camera. You will earn good money when you grow your subscribers.
In conclusion, there are many skills to learn from the comfort of your home that is not covered here. Ensure that you choose the skill that you have interest on and it is on high demand.
Tallachi Philemon write for Classified Messages
Tallachi Philemon, a Chemical Engineer and a Certified First Responder is the founder of Classified Messages, a platform for Achievements, Success, and Wealth Creation.
He is also the owner of TALPHITECH, a web and app design and development company.
Hostpapa is an award-winning, feature-rich web service that offers free domain for life, free set up, and free soholaunch site builder software, not to mention, unlimited disk space and bandwidth.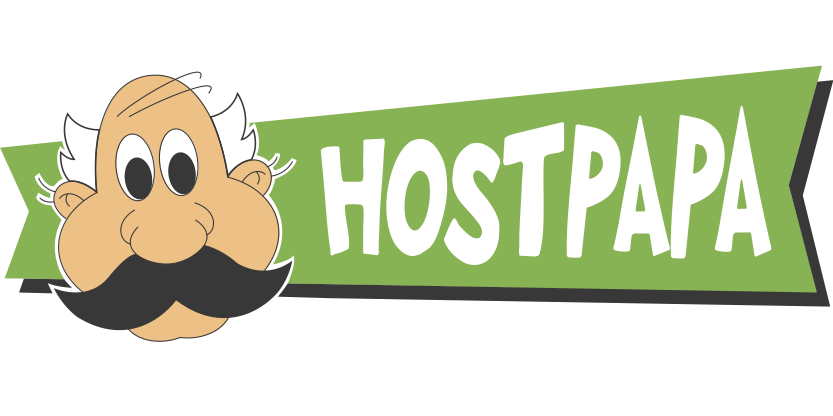 Disclosure
This post contains affiliate links.
I may be compensated at no cost to you if you decide to use any of the links.
Therefore feel free to explore the products and services promoted on this post.
I only promote products and services of value.