Are you a student that want to be successful in life but is presently not getting good grades in school?
Do you put in your best in your studies but you are still not getting good grades in your subjects or courses?
Does it worry you that you will not be successful in life?
Well, cheer up; most of the world's successful and richest people did not always have good grades while in school either.
You may also like these articles:
What To Do If You Are Not Getting Success
How To Be Successful Without Working Hard
Lack of good grades cannot stop you from becoming successful in life. I will tell you why:
1. There Are Other Things That Can Make You Successful In Life Without Having Good Grades In School
First, school is a place where you learn things. You have the opportunities to explore other things apart from academics.
Your ability to learn depends on whether you can utilize the opportunities you have or not.
School Gives You Options
School provides you with options to follow, the choice is left for you.
Good grades are important, but if you cannot make it, average grade is OK; at least you need some grades to pass to the next class or graduate.
If you cannot meet the requirement to graduate, it is still okay. You just need to learn basic communication skills to succeed in life.
School Helps You Develop Knowledge
School helps you develop the knowledge and skills you need for your success in life.
However, grades are needed to prove you have academic knowledge.
But if your grades are not good but you have gained practical skills in an area of interest, then you are on your way to becoming a successful person.
If you focus on developing your skill instead of getting good grades you will become more experienced, knowledgeable and an expert in that specific area.
You will be better than the person that is distracted due to the struggle of getting good grades from all his subjects and courses in school.
Do you want to improve your writing, so as to always put out good write ups?
Grammarly helps compose bold, clear, mistake-free writing with its AI-powered writing assistant. From grammar and spelling to style and tone, Grammarly helps you eliminate errors and find the perfect words of expression.
I use Grammarly in all my write ups and believe me it helps me write better, You sign up for a free trial today.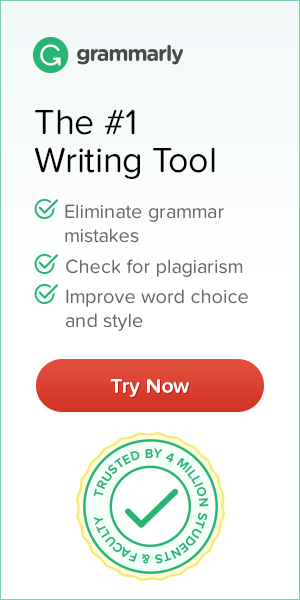 You Need Motivation!
What you need is self-motivation, good goals setting, passion and resilience to succeed without good grades.
Be ready for risk and pain. You will come across many challenges and oppositions on your way to getting successful in life without good grades.
But make up your mind to succeed against the norm and stick to your determination to achieve because it is not as hard as I am referring to.
Success Is Not Determine By Grades
Since good grades do not determine your success in life.
The next question you may want to ask me is what do I have to do to become successful in life when I do not have good grades.
Alternatively, what do I need to do to become successful?
You can achieve success in life even if you have nothing, find out how in How To Achieve Success In Life With Nothing
Here are three things you need to do to be successful in life even without having good grades in school:
1. Develop A Talent
2. Start A Business
3. Do Sports
2. How To Develop A Talent So As To Be Successful In Life Without Good Grades
Talent is your natural aptitude or skill developed over time. Everyone is born with a certain amount of affinity for talent or a gift.
You don't need a degree or a diploma to develop a skill, find out how in this article: How To Learn Business Skills Without A College Degree
All you need is to find your own talent, your gift, you calling.
Since you are interested in becoming successful without getting good grades, you have look inward and see that thing that is in you that makes you stand out from others.
What can be harnessed and developed in you? Your abilities will create wealth and make you successful in life even without having good grades in school.
If you prefer to work or study from home then read how to develop a skill at home from How To Learn A Skill At Home
I. How To Recognize Your Talents
A. Consider Your Past
As I said earlier, everyone is born with a certain amount of talent. Look inwards, reflex on your life. What is that thing that you liked doing most?
What is easier for you to do? What is that thing that people celebrate or applaud you for?
Consider all your activities in school, organizations, institutions and even religious activities.
You can make a list of top ten of those things and scale them on the rate of your success from 1-10. The one that is of the highest scale is the one you should pick.
Then you can also ask for people's opinions about your talents and get inputs from others to make your selection.
And as you do that, you will sure be successful in life even without having good grades in school
B. Consider Your Natural Abilities
There are things that you do in life instinctively. The activities or actions that you easily do. Simple things like talking, speaking, drawing, singing, imitating, making people laugh, and listening, etc.
All the above acts can be channeled into a certain profession. So, for the fact that you make improvements and put all your effort into developing them, you will become an expert in the field needs those abilities.
For example, you do not need a certificate or good grades to become a successful musician or a comedian.
What you need to do is just to take a good look and realize the things that you are good at. That is what you should work on
Make a shortlist of them and use your perception to rate them on a scale of 1-10, according to your abilities.
Shmoop offers Learning Guides, Online Courses, College Readiness Prep, and Test Prep used by over 15MM learners monthly. We build and own 100% of our content.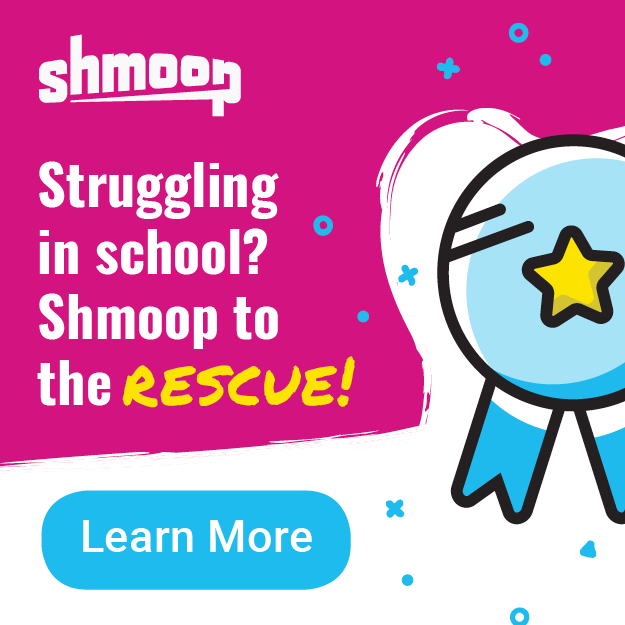 II. Steps To Develop Talents
The next step after discovering your talents is developing them. What you discovered are raw talents.
Your talents needs to be nurtured and nourished by putting your passion and efforts in their development.
This is done through training, practice and rehearsal until you become more skillful and perfect in what you do.
You can follow the steps below to develop your talents;
A. Formulate Your Reason
Everything you do in life should be for a reason; the reason for discovering and developing your talents is obvious; you want to become successful in life through utilizing those specific talents.
Academic success is proving hard for you because your grades are not good.
B. Find Out The Required Techniques
You want to become a musician, what are the techniques you require. If it is to be a comedian that you want, you must know what is required.
To become a musician for example requires you to know how to sing or play instruments.
So where do you go to learn the techniques? Well one of the best place is the choir, if you have one in school, join or alternatively take music classes.
If it is a comedian you want to be, you must be able make people laugh to your jokes and be humorous to succeed. So get to work, practice.
Most comedians always observe daily life issues around and use them to crack jokes.
You do not need a platform to develop the talent, all you need is a YouTube channel to promote your talent.
Just start posting skits of your jokes and humorous videos and gain popularity online, before long you will begin to get shows and adverts.
The platform will come to you.
You can also choose to be a DJ in your school.
There are a lot of free online software you can download to learn how to select and play music like a DJ.
Just get a laptop and start.
Learn how you can develop high income skill in this article : How To Learn High Income Skills
Oxbridge (OBX) is the fastest growing online learning provider today. Founded by a pioneer of eLearning with 11 years' experience, we work with 15 renowned awarding bodies to deliver 200+ accredited qualifications to home students.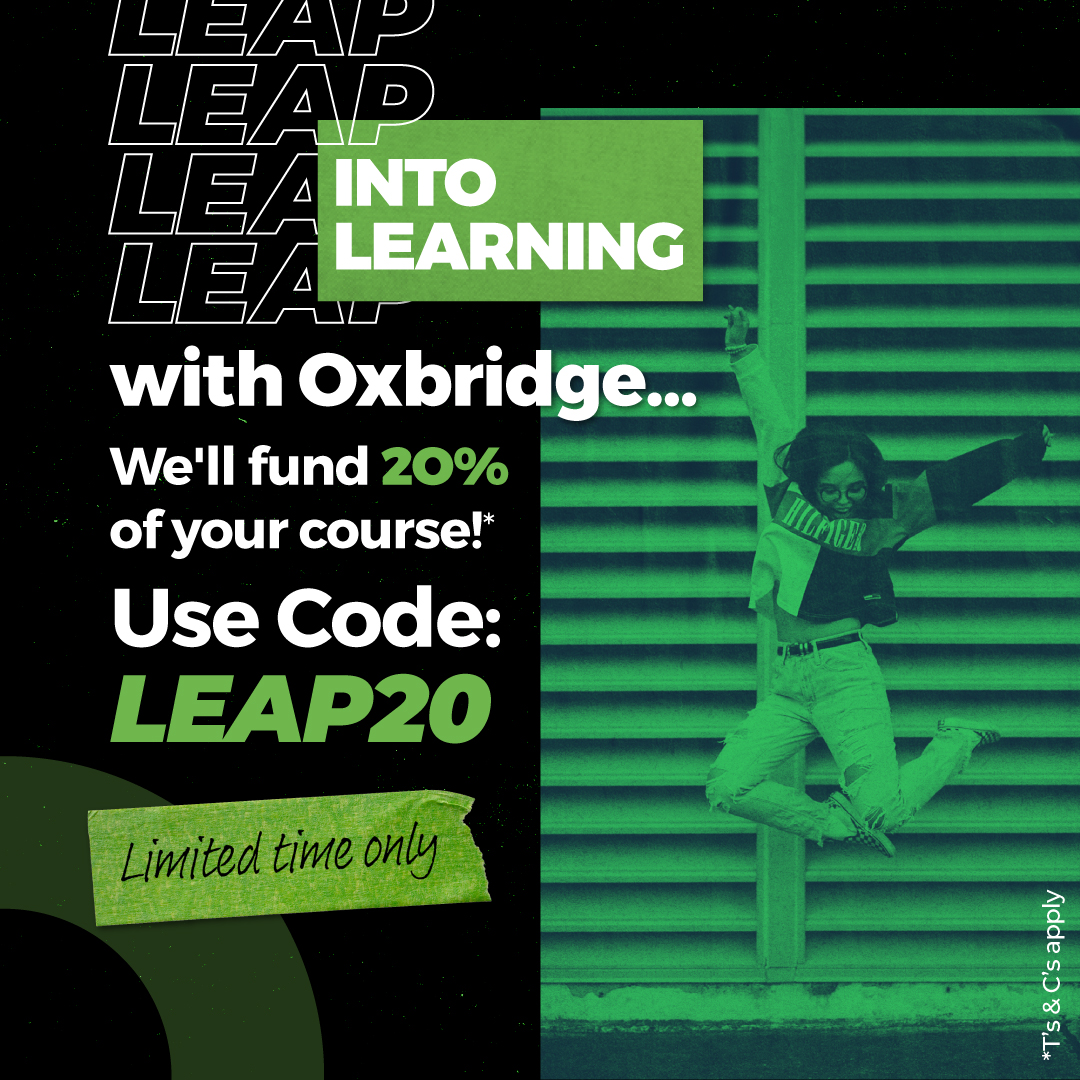 III. How To Work On Your Strengths In Other To Be Successful Without Having Good Grades
Know your strengths and weaknesses, then focus on your strengths and ignore the weakness. Do not waste time on your weaknesses.
You just need to focus and develop your strengths if you want to be successful in life without having good grades.
A. Create Your Formula
In the business of talents, you cannot copy talents and be successful in it.
You must create your style and identity to make it in the talent industry.
B. Do Not Keep Waiting
You should start right away, do not procrastinate.
Keep working every day to improve yourself.
Do not wait for money or advice from others.
C. Do The Work Yourself
Remember you are developing your talents. Therefore, you must be involved in the talent building yourself.
Nobody will build your talent for you!
D. Measure Your Progress.
Give yourself targets and stick to your determination to achieve your goals.
Measure the progress of your goals daily improving where you need to.
If you want to learn how to develop a skill fast read this article : How To Successfully Learn A New Skill Fast
3. How Start A Successful Business In School Without Having Good Grades
If you are finding academic work challenging and your grades are not good.
Then, I guess it is time to consider starting a business in school. While doing so it is good you also consider your schools' rules and regulations so that you do not go against them.
College can be a great time to explore entrepreneurship. Besides, starting a business early will avail you the opportunity to learn, and know how to overcome challenges and failures of business in life.
So that by the time you are out of school, you will make less mistakes and be a successful business owner.
There are different business opportunities that college students can start with little investment, expense or time commitment.
If you want to start a business as a student, you may want to save some money. I introduce to you Digit, which is your smart financial assistant, helping you to achieve your goals.
Pay off debt, plan a vacation, save for a house, or put a little aside in a rainy day fund. Save your money, easily and securely, with Digit.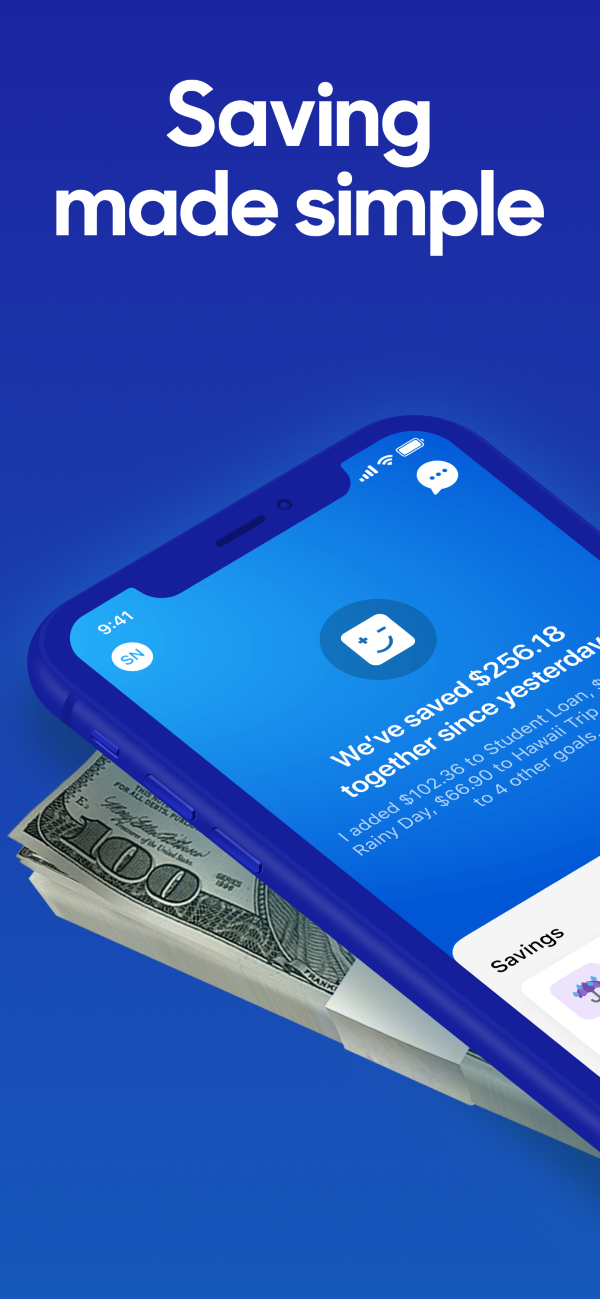 4. Business Ideas You Can Do Without Having Good Grades In School
The fact that you are not making good grades in school does not make you a dumb person in life. It is just that the academic line is not your thing.
You can develop business ideas using your talents in school.
You can also read these articles for more business ideas you can start from school:
Business Ideas for Girl Students
Essential Business Skills For Students
There are many business models and platforms you can choose if you want to succeed in life as a student. Examples are as follows:
I. Online Business Platforms
There are many online business opportunities to consider as a student that will nor require any good grades.
Below are examples of of such business you can do even if you you are not perform well in school
You can details on how to start online business as a student from this article: How To Start An Online Business As A Student
Software Development
You can be a software developer without having good grades in school. If Mark Zuckerberg the owner of Facebook did not have to finished school to use his certificate to start, so you can also. Spend time to learn to code and develop yourself.
Blogger
Blogging involves writing articles; it can offer great opportunities for college students. You can choose a topic or niche that interests you and work to build up an audience on your schedule.
You do need not good grades to write articles for your blog either, as long as you can construct a sentence, you are good to start.
Graphic Designer
Develop some design skills, start a business as a graphic designer, work on logos, branding elements or other designs for clients.
Graphic design does need good grades in school either.
Web Designer
Learn to code, learn WordPress and be designing websites for businesses or individual clients.
You do not good grades to succeed as a web developer too.
Zyro is a free website builder that's extremely simple to use. They harness the power of AI to do all the hard work for you, from generating copy to predicting the behavior of your site visitors.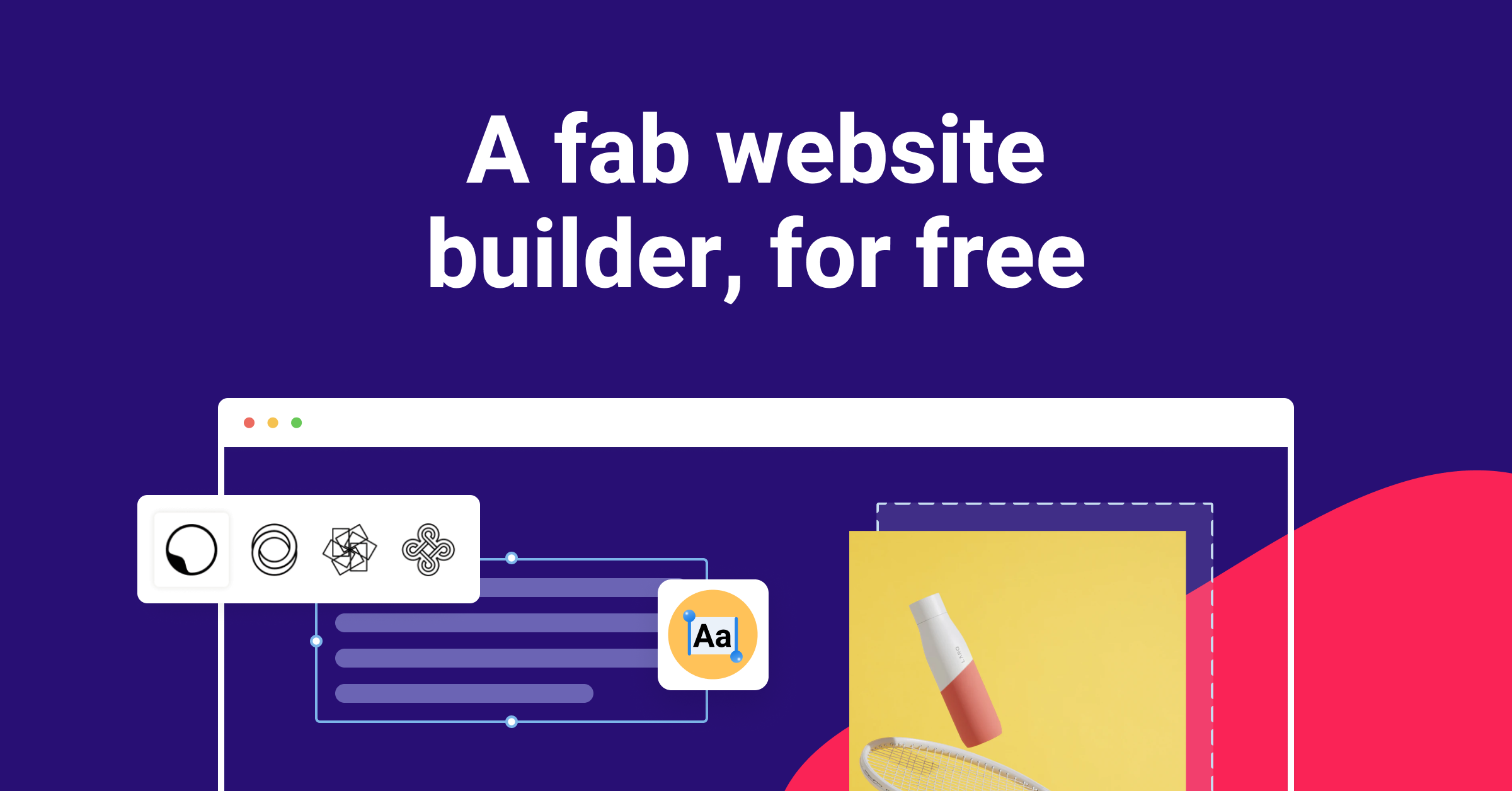 App Developer
You can develop skills in mobile technology, so that you can start a business developing mobile apps for clients or even making your own and then selling them in app stores.
Apps design is not for only those with good grades in school.
Social Media Manager/Consultant
If you have a phone and Successful Social Media account means you manage an account for an organization or a company as a student.
You can offer your services to businesses that need help in managing their social media accounts.
Social Media Influencer
If you buildup to your social media accounts with good followership, you can become an influencer, and companies and businesses will meet you to help them advertise their products on your platform.
You will make so much advertising products.
Do you own an Instagram or a Pinterest account? Save time scheduling to Pinterest and Instagram, post at the best times for engagement, grow together with Tribes, get more actionable analytics on Tailwind.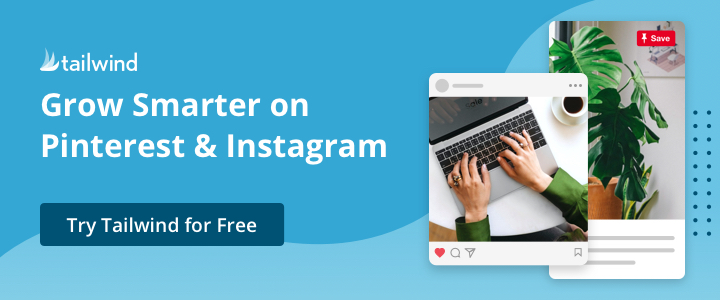 YouTube Personality
If you love the camera then this is for you. You can select any niche of your choice and promote your business on YouTube.
You can earn money through ad revenue or work with brands as an influencer.
Just know that you do not need good grades to succeed on YouTube.
E book Author
You can still write a book even if your grades are not good. You just need to pen down your experience, your talents or discoveries.
If you cannot afford to pay for publishing, Just self-publish your book on your own or sell it yourself or on Amazon.
Social Networking Founder
If you can afford it and you have an idea for a new social networking site, a college campus could be the perfect place to get started and test out your idea.
You don't need to design the platform yourself, you can pay someone to create the app or website for you while you do the work of getting your fellow students on the platform.
Podcaster
Though not as viable as it used to be due to the advent YouTube Videos. It is, however, another potential business opportunity that you can work on from your home or dorm room and set your schedule.
You do not need good grades for that.
E-commerce Reseller
Do you have the flair to sell? You can easily set up your own e-commerce business on-site then sell a variety of products.
You don't need good grades to be successful in the e-commerce business.
Just learn online networking skill free from YouTube videos.
Shaw Academy is the worlds largest interactive online platform delivering great education, accessibly and affordably, to everyone. Available courses include Marketing, Leadership, Photography, Nutrition & Fitness, Beauty, Graphic Design and more.

II. Physical Business Platforms You Can Choose Without Having Good Grades
Clothing Designer
Get a Sewing Machine and learn fashion design.
You could then start your clothing line from school designing clothes for your schoolmates.
If you develop your skill well you will graduate to selling your designs in boutiques and from there, you go into full-time fashion design.
T-shirt Designer/Artist
Learn Screen Printing and become a T-shirt custom designer. You can also learn other forms art and become an artist without having good grades in school.
You can sell products directly or online.
Photographer
You do not need good grades to become a photographer. Get a camera, in fact a good smart phone with added accessories is enough to get started.
As you take more pictures, you will keep perfecting your skill.
Some professional photographers make portraits and sell pictures that are worth millions of dollars.
Recycling Service Provider
You can start an eco-friendly business, by going into the recycling business.
Just offer to pick up select items from people and take those items to local recycling facilities.
Or recycle them into other fascinating products and make money from them.
Some people recycle old vehicle tyre into beautiful household furniture, learn it and do the recycle yourself.
Book Collector/Seller
Collect old books and sell them online or to other fellow students. You can open up your shop and be selling books and other study materials.
You don't need good grades to be successful in book selling business
CollegeBacker helps parents to easily set up a tax-free 529 College Savings Plan in just 5 minutes and save more by inviting their circle of family and friends to contribute.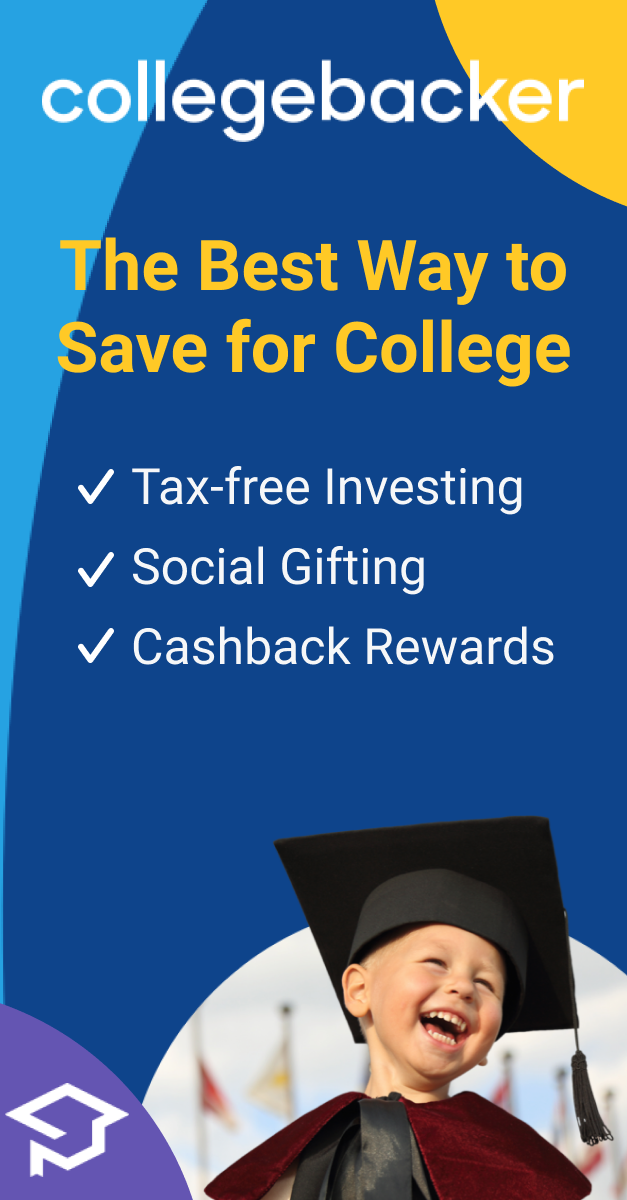 Transportation Service Provider
If you have a vehicle, you could also start a transportation service where you offer rides to other college students who don't have reliable transportation.
You can be saving your money to buy more vehicles and increase your fleet and before long your business will grow.
Student Magazine Publisher
Start your magazine about students life or a variety of other topics and then sell copies and ad space. You will then be able to scale it up when you leave school.
You don't need good grades to populate your magazine with articles.
Hire cheep freelance writers if you have the means or seek guest writers from your fellow students.
Jewelry Maker
You can learn how to collect, refine and make Jewelry, and other unique wearable creations because there is serious money in the Jewelry business if it grows.
This does not need good grades to succeed as a business.
Even Financial is a B2B2C fintech company that is transforming the way financial institutions find and connect with consumers.
By seamlessly connecting financial institutions and channel partners through its industry-leading API.
Even turns any consumer touchpoint into an ROI-driven, programmatic acquisition source with full compliance and security for personal loans.
Even is backed by leading VCs and financial services firms including American Express Ventures, Citi Ventures, F-Prime Capital (Fidelity), Goldman Sachs, LendingClub, and MassMutual Ventures.

Computer/Phone Service
You don't need to be a geek to be able to repair Laptops and Phones. Instead of wallowing in self-pity due to your grades.
Why not learn how to repair phones and laptops and become Tech Service Provider.
This is a skill that can be scaled up and make you become a high-income earner in life.
Farming
You can decide to go into practical Agriculture. This a big one and one that you will never get it wrong if you decide to go into rightly.
Just produce crops or rear animals. If you can not grow your own food products, you can buy cheap produce from farmers sell in the market.
Buy grains directly from farmers and store when the prices go high you can resell them and make money.
You can also go into selling herbicides and other farm inputs to make money.
One disadvantage of farming is that you will require land or a large space to practice it and this cannot be easily available for you in school.
Soap Making
You can make soap easily in your own home or dorm and then sell in school, online or at craft fairs or events.
There are are many videos for you to learn how to make soap free on YouTube.
Just get the required ingredients, produce, and brand your products properly.
When you start small on the campus, you can later scale it up.
Acorns offers a micro investing app that helps people save and invest for their future. Over 3 million Americans use Acorns to help set aside a little from their everyday purchases.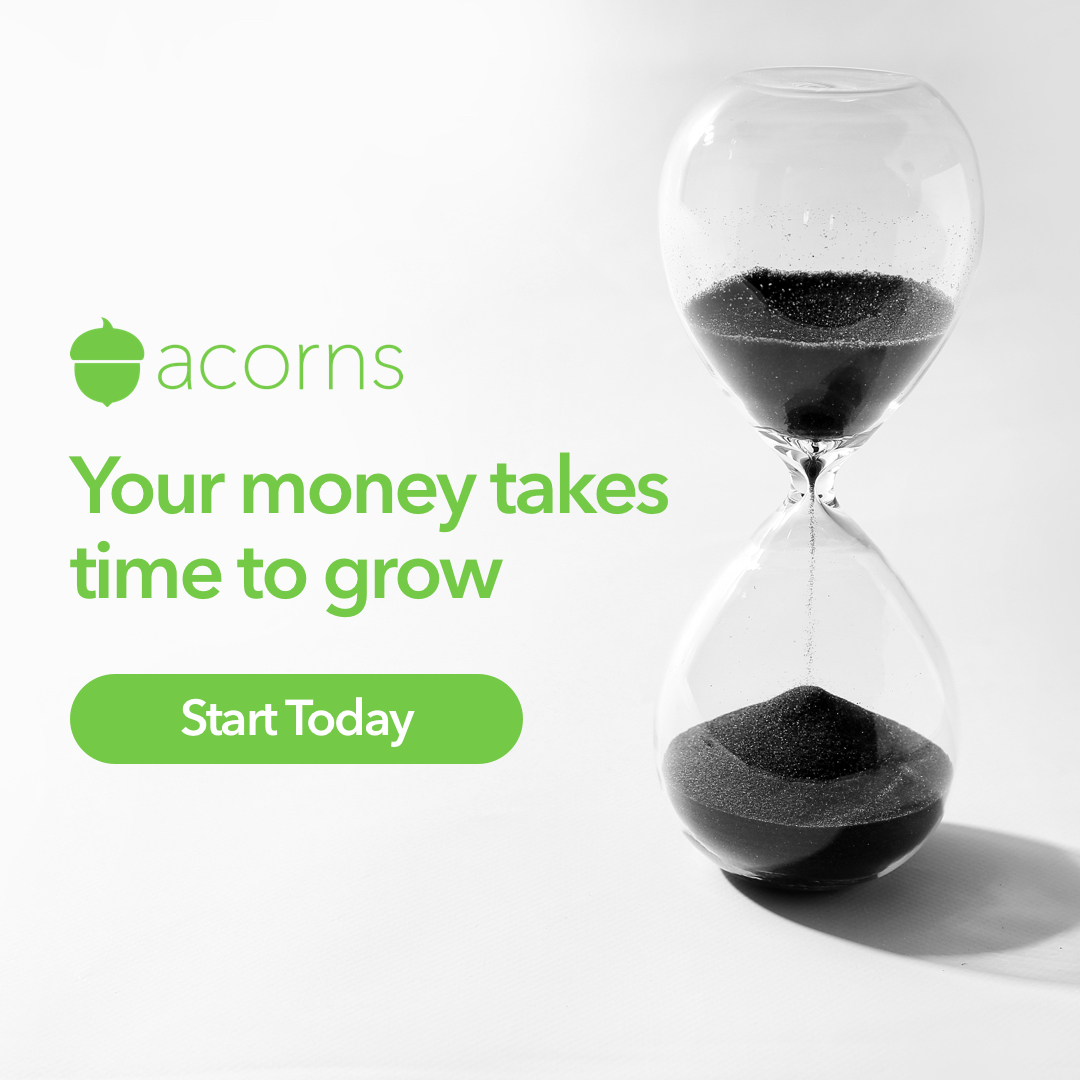 Become A Chef And Sell Food.
Do you know how to cook? Then do not despair if your grades are not good in school.
Work on your cooking skills and begin to cook and sell packaged food in school. Who knows you may be on your way to opening a big eatery in life.
You could also start a business as a baker for special events. Or you could even sell specific products to nearby stores or bakeshops.
Laundry/Cleaning Service Provider
Start a laundry service where you charge a small fee to take care of chores for your fellow students.
Your consistency can lead you to open more of such shops and employing people to work under you.
You can later go into other cleaning services.
Personal Trainer
Go and learn bodybuilding, boxing, karate, and gym etc. so that you can become a personal trainer for wannabe athletes.
This could lead you in lucrative opportunities in life working with celebrities, movies settings and others.
Sports Coach
Are you good at sports? Learn coaching too and you are on your way to becoming a millionaire. Coaches earn a very high income.
There are many other things you can do while in school, that if you are consistent in them, you will not look for a job when you leave school and this means getting good grades does not matter.
Nitro is designed to enlighten and empower students on all their is to know about paying for college. Nitro knowledge is the free guide on tuition in addition to college planning and applications.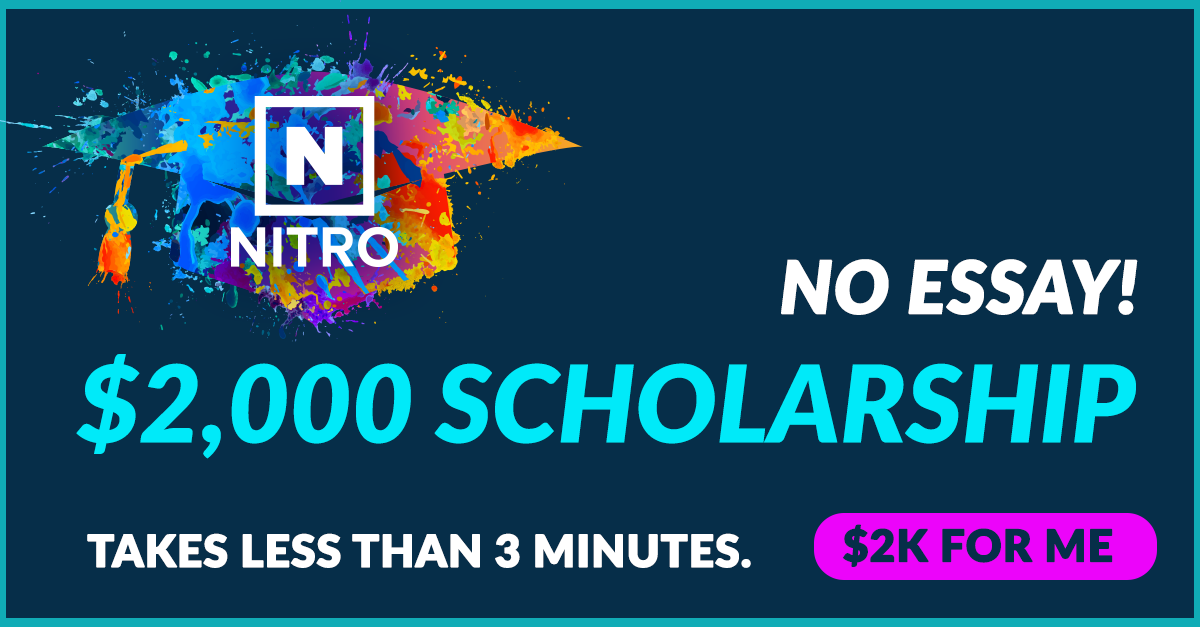 III. Buying And Selling Business Does Not Need Good Grades In School
You can get into buying and selling business, if you have a challenge of poor grades in school and you are looking for a route to become successful in life.
Just start with what students can easily buy, from books, to writing materials, snacks, and then graduate to other things with time.
You do not need too much money to start. Just save some of your pocket money or school allowance and start.
In the business of buying and selling, you should ensure that you are selling what others want and not what you want, so you should look for the needs of others and fill the need.
As you sell things in school you are training yourself to become a business merchant in life, you will learn the intricacies of supply and distribution right from school.
Some examples of what you can sell to students include books, stationary, snacks, clothes, gadgets, etc.
Find more on business skills you can develop in school at High Income Skills For Students
5. Sports You Can Do Without Having Good Grades
If developing a talent or doing business is not easy for you, what of Sports.
To be successful in sports you may require talents. However, you can also learn sports through shear practice.
Just put in the required effort to practice every day and you will become an expert in the game you are playing.
There are many sporting opportunities to learn in school and become skillful in them. So you do not need to have good grades to do sport.
You can easily win a scholarship to go to college from high through ports.
Related Article: 10 Steps To Personally Coach Your Child Sports
I. Some Of The Sports Offered In Schools
There are many sports offered in school, You just need to make choose from the one available in your school, some of the sports includes the following;
Badminton, Baseball (Boys), Basketball, Bowling, Cheer-leading / Competitive Spirit Squads, Cross Country, Dance Team, Field Hockey, Flag Football (Girls), Football (Boys), Golf, Gymnastics, Hockey, Indoor Track & Field.
Others are Lacrosse, Skiing & Snowboarding, Soccer, Softball (Girls), Slow Pitch Softball (Girls), Surf, Swimming & Diving, Tennis, Track & Field, Volleyball, Water Polo, Weightlifting, Wrestling
Dell.com offers one of the global leaders for computing and entertainment products. Customers trust Dell to deliver technology solutions that help them do and achieve more, whether they're at home, work, school, or anywhere in their world.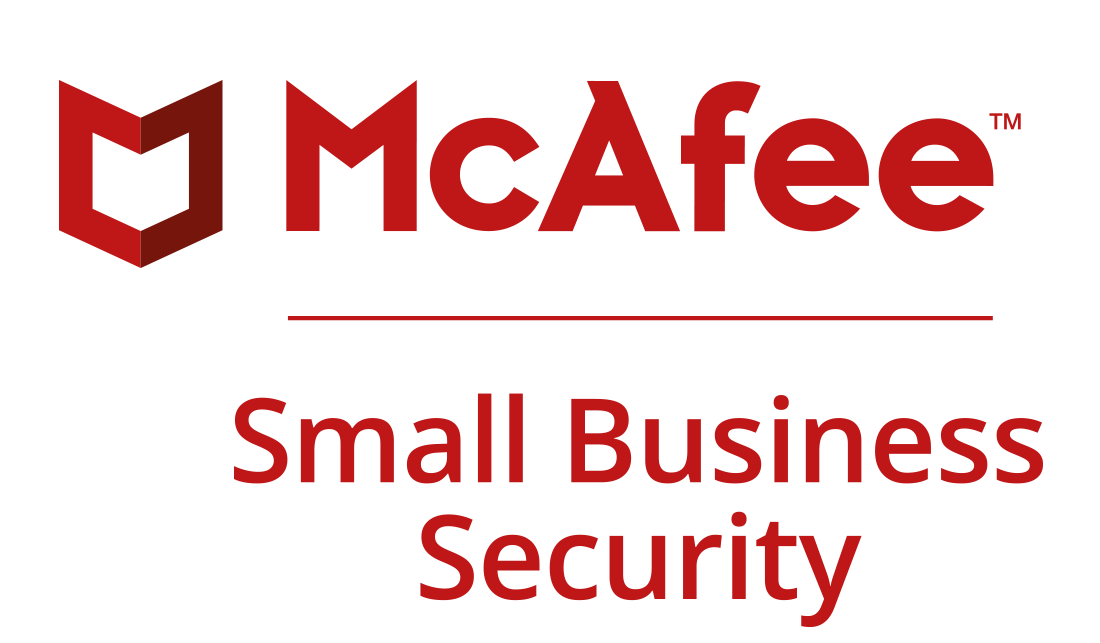 II. How To Choose The Sport To Do
If you want to choose a sport to play in school or play it as a profession then you will need to make the following consideration.
Consider Your Interest
You are the one to play the sport. If you do not have interest in the sport then the aim is defeated right from the start.
So your interest will be the driving force that will make you successful in the sport you want to do.
Consider Your Ability
If you want to learn soccer or basketball and cannot kick or throw a ball now. Then you are not ready for the game because you have a long way to go.
Just know that you need at least a seed of talent in the sport you want to do so that you can build on what you have already.
Consider Your Experience
If you have played the sport before it will be an added advantage for you.
The question you should ask yourself is; did you enjoy the sport while you were playing it?
When you get answer to these questions, it will form your experience and why you should choose such a sport to play.
Consider Sports/Equipment Availability
You should consider whether the sport you want to select is available in your school.
Then ask yourself whether you have the kits and all the necessary equipment to practice every day.
A sport that you are interested in but is not available should not be selected.
You have to make your choice in the ones available, and you need to have a team to spur you to put in the effort and also get a coach to train you.
These are things to consider in making your choice of sport.
Consider Your Reason For Doing Sports
In the selection and playing of any sport in school. You have put at the back of your mind why you are doing the sports.
The effort you put in doing sport for fun cannot be the same as that of doing sport for a profession.
Remember your grades are not good and you want to be successful in life.
That is why you are doing sport to become a professional.
You should also remember that you do not have any special talent to develop and there is no suitable business for you to do either.
Sport is your only way out of life's failure.
You are going to put in your entire best to see that you are successful in the sport.
World of Warships is a free-to-play MMO that plunges gamers into intense, early-to-mid 20th century naval combat. Players take command of iconic vessels and fight for the high seas.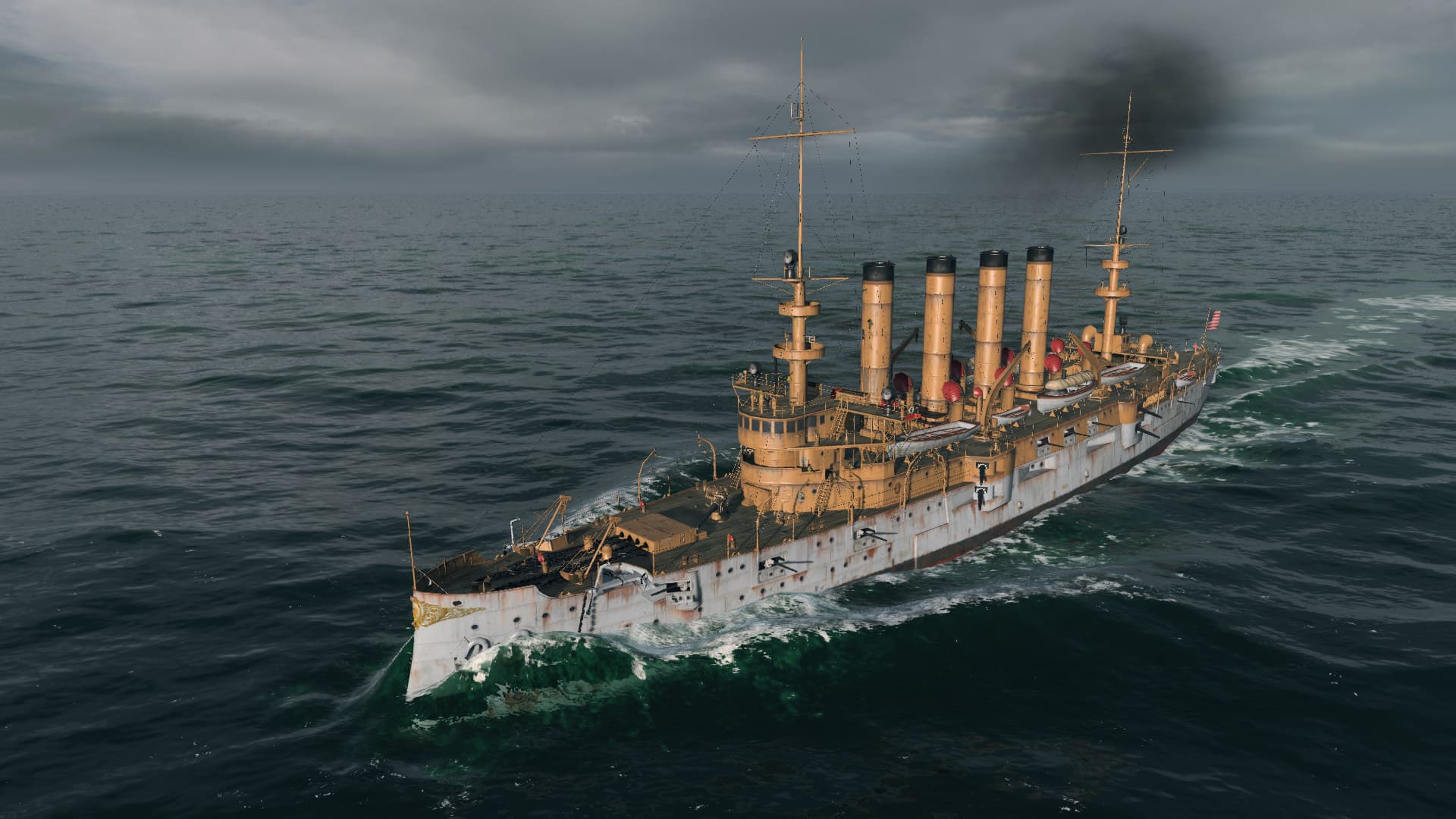 III. Benefits Of Sports In Schools
Sports create a lot of benefits to the individual playing and the community or school represented. Some the benefits include the following;
Community Representation, Fitness, Improved Academics, Teamwork and Cooperation, Positive Mentors, Social Relationships, Leadership Skills, Time Management, Success Mindset.
Are there other things you think you can do to be successful in life without good grades? comment below so I can update this article.
Tallachi Philemon writes for Classified Messages
Tallachi Philemon, a Chemical Engineer and a Certified First Responder is the founder of Classified Messages, a platform for Achievements, Success, and Wealth Creation.
He is also the owner of TALPHITECH, a web and app design and development company.
Disclosure
This post contains affiliate links.
I may be compensated at no cost to you if you decide to use any of the links.
Therefore feel free to explore the products and services promoted on this post.
I only promote products and services of value.