Are you in your twenties now and you want to start a business? Do you need the best business idea to start at 20 years of age?
I want to tell you that, twenty years and above is a very good age to start a business.
However, you may not have all the necessary experience at this age now, but it is an exciting age to start a business because you have the advantage both to learn and to run your business at the same time.
Therefore , you may want to consider reading this article : How To Become An Entrepreneur At 20 Years Old to know how you can be successful in your business
You will have on the job training that will open up the doors for you to great heights in the business industry.
The following are the best business ideas for 20-year-olds
A. Online Business Ideas For 20 Years Olds
1. Freelance Business Idea
As from twenty years old, you may still be in college, university or just graduating to face the future of becoming independent.
Some businesses will suit you in your twenties and you will begin making some money for yourself immediately.
As a 20-year-old, there are many skills you have developed or can develop within a short time that will be useful to many people.
Freelancing is perhaps the cheapest business idea to start in terms of overhead.
All you need is a skill, a computer and an internet connection to get started with this business.
It is a business idea of offering your skill to perform certain tasks on a contract bases on a certain fee.
Most of your communications and transactions happen online.
It involves every industry that can conveniently perform its operation on the internet.
It includes writing, proofreading, editing, calculating, designing, etc. different skills that be performed in the computer.
For example, as a freelance editor, you will be given written materials and expected to edit grammar, punctuation, and layout of the material which can be a blog post, a proposal, research or even a draft copy of a book.
You must advertise your skills to get a short in freelance writing; you should therefore not stop selling yourself.
To survive in the freelance business you must network online and in person.
You should always attend writing workshops and writer meet-ups.
Besides, there are many job listings for freelancers on major job boards, and you can always advertise your services.
You can also use LinkedIn or Craigslist to get freelance jobs on the net.
In addition, you can have your portfolio website or blog and build your audience and with time, you will be getting freelance jobs directly on your website.
Grammarly helps compose bold, clear, mistake-free writing with its AI-powered writing assistant. From grammar and spelling to style and tone, Grammarly helps you eliminate errors and find the perfect words of expression.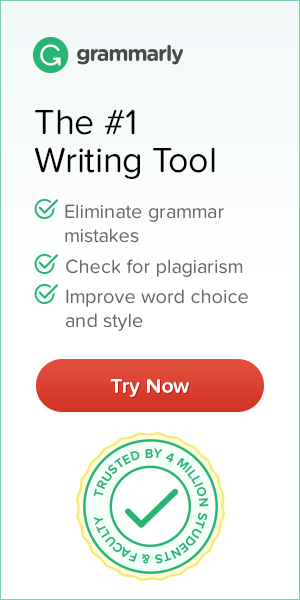 2. Web And Apps, Design And Development Business Idea
As someone in your twenties, if you are into coding then is a business idea for you.
It is a good business idea you can choose if you want to earn life-changing income.
If you are a twenty-year-old or over and you don't know anything about programming.
You can begin to learn and in a year or two, you will be perfect enough to design and develop a website or an app.
If you just want to focus on website development like WordPress, you may not need one year; you just need days or weeks to perfect your skill in WordPress.
However, since you are in your twenties I will advise that you should take your time to learn coding programs to expand your software development.
This is because Web and Apps design requires skills that can take years to acquire and perfect.
However, if you have, then the market is there for creating attractive, useful Websites and Apps and be paid well for them.
It does not cost much to get the necessary materials you need to become a Web or App developer.
There are tons of free software and tutorials on the internet to help you develop your knowledge on the internet.
What you require is the discipline to study, learn and practice daily to perfect your knowledge in coding skills.
So, as someone in your twenties with time at your disposal.
It is a good career path that you can choose to make a positive impact on the business of Web and app design and earn good income for yourself.
Alpha Hosting gives you access an advanced web hosting company specializing in eCommerce solutions. They provide an optimal environment for eCommerce growth through a comprehensive collection of innovative web solutions paired with reliable hardware in the industry.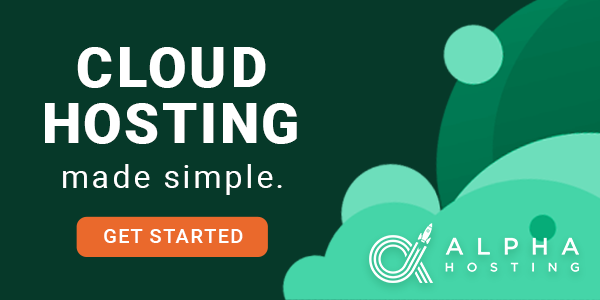 3. Graphic Design Business Idea
If you are good at graphic design or want to learn graphic design in your twenties, then you have also chosen a good business idea and a career path.
A 20-year-old is full of life and has the time to begin and perfect his or her skill in graphic design.
The only question is, are you passionate about designs? This skill is a skill that requires passion to successfully master.
There is a great opportunity in the design industry and you will surely be able to make meaningful income from Graphic design if you choose as your business idea.
The only challenge is, some of the important software you will need to use to learn graphic design is costly, something like Adobe.
However, there are still tons of free software you can get on the internet to help you get you started.
For a twenty-year-old, starting a graphic-design business offers an enormous opportunity, if you are creative with your business and doing something nobody else is doing.
4. Social Media Specialist Business Idea
As a 20 year old that is always on social media, you have plenty of business ideas and opportunities on social media.
One of the lucrative business ideas is Social Media Influencer.
To become a social media influencer, you will have to be good with the use of social media and be able to gather many followers, subscribers and likes to your content on your page or platform.
For example, an Instagram Influencer, is someone with many followers on Instagram.
When you have a good follower base. You will be getting adverts placement on your page and making good money in the process.
This system of making income from paid adverts can be replicated in many other social media platforms.
Another business idea you can have as a 20-year-old on social media is to become a Social Media Marketing Expert.
This is a business idea that involves you mastering the act of using social media for adverts and marketing.
There are two options to this, one is growing organic subscribers and using your audience to market your products.
Another option is using paid adverts from Social Media platforms like Facebook and Google.
If you master this business idea well, you will get employment as a Social Media Manager for different brands or offer your expertise to help manage social media accounts of different businesses for a fee.
You can also help brands and business run paid adverts.
To become a social media specialist is by constant practice. Your ability to build an audience for yourself before offering your services to others is vital.
As a twenty years old, you should be able to determine your target sector.
Then you build your online presence in that community and start making contact with the social-media elites.
You must also be able to keep dolling out good content and getting it to the right users, and as you continue doing that, you will find a way to get yourself hired and earn a good income in the process.
Billshark is a bill reduction platform that builds products to make it easy for our customers to lower their bills, and lower their stress. Billshark works on behalf of our customers to save them time and money. Billshark is backed by Mark Cuban.
5. E-commerce Business Idea
E-commerce is a good business industry to consider in your twenties if you have a thing for commerce; it is an electronic platform that offers a wide range of services to the customer.
It is not just selling products in exchange for money rather it is a broader concept that includes many other services.
This is a good business idea for a twenty years old enthusiast.
It is a business platform for you to increase your brand visibility among people and can boost your sales profit by putting your products online on shopping platforms.
E-commerce is a platform, which has given birth to digital marketing strategies and re-inventing the way marketing is.
As a twenty-year-old, you may want to consider one of the ways to carry out e-commerce through online shopping.
Online shopping is the transaction of products that are exclusively available online in exchange for money.
Therefore, setting up an online shopping or store platform is a good business idea for a 20-year-old.
There are many platforms like Shopify, eBay, and Amazon that allow you to open a free account, sell products on their platforms for a commission on the products you are selling.
Consider Drop-shipping
Another e-commerce business idea, someone in their twenties should consider is Drop-shipping.
It is a retail fulfillment method where you don't keep the products you sell in stock.
Instead, when you sell a product using the Dropshipping model, you will purchase the item from the producer or supplier and ship it directly to the customer.
In this model, you will approach different manufacturers and distributors of products to get catalogs of their products and place them on your dropshipping website.
When someone makes a purchase; you get a cut from the cost of the item and order the product from the company for your customer.
This is a good business idea to consider in your 20s, though it is becoming more challenging these days.
This is because the manufacturers themselves keep opening their online stores or taking their products directly to platforms like Amazon and cutting out intermediaries like you in the process.
SmarterLoan.com provides an easy and convenient way for consumers to be matched with a personal loan from $1,000 to $10,000.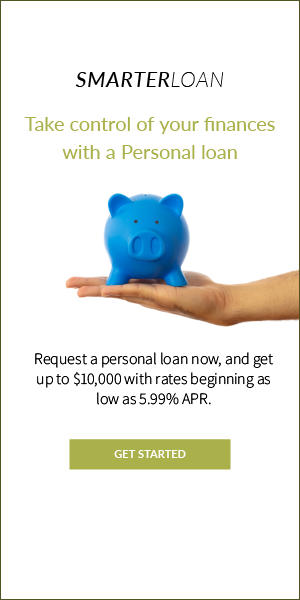 6. Online Content Creating Business Idea
I believe you 've heard about blogs or blog websites before. What of Vlog? YouTube? Podcast? Alternatively, even your social media post.
These are all online platforms for promoting your views, beliefs, knowledge for the consumption of others through text, audio, and video formats.
As someone in your twenties, this is a business idea that will be appropriate for you.
You can set up a blog in an industry or niche that you are interested in or have a good follower base and begin to write good content articles that will be captivating to your audience.
When you gather enough views, you can use affiliates' marketing and ads placement to generate good income for yourself.
You lifestyle can become a business!
As a 20-year-old, you can also decide to open a YouTube channel and begin making videos on a selected hobby, passion or a topic you can do good research and post to your platform.
The contents can be humorous, descriptive, informative, etc. to your audience.
As you grow more subscribers, you will be able to get ads on your platform and you get a commission for the ads.
You can also use your page to do direct marketing of other products you have or advertise for other brands.
Other online content creation business idea options you have as a 20-year-old may include a podcast.
This is contents in an audio format that you can share over a radio station or online, or your social media posts platforms.
I must, however, state here that making money from Podcasting is not always easy.
There are many Podcasts online, so selling a few ads can only bring in a small income to you.
M1 is the future of finance in a sleek, modern app. Rated #1 for both Sophisticated Investors and Socially Responsible Investing by Investopedia, users can enjoy: free investing, high yield checking, low rate borrowing, automation, and optimization.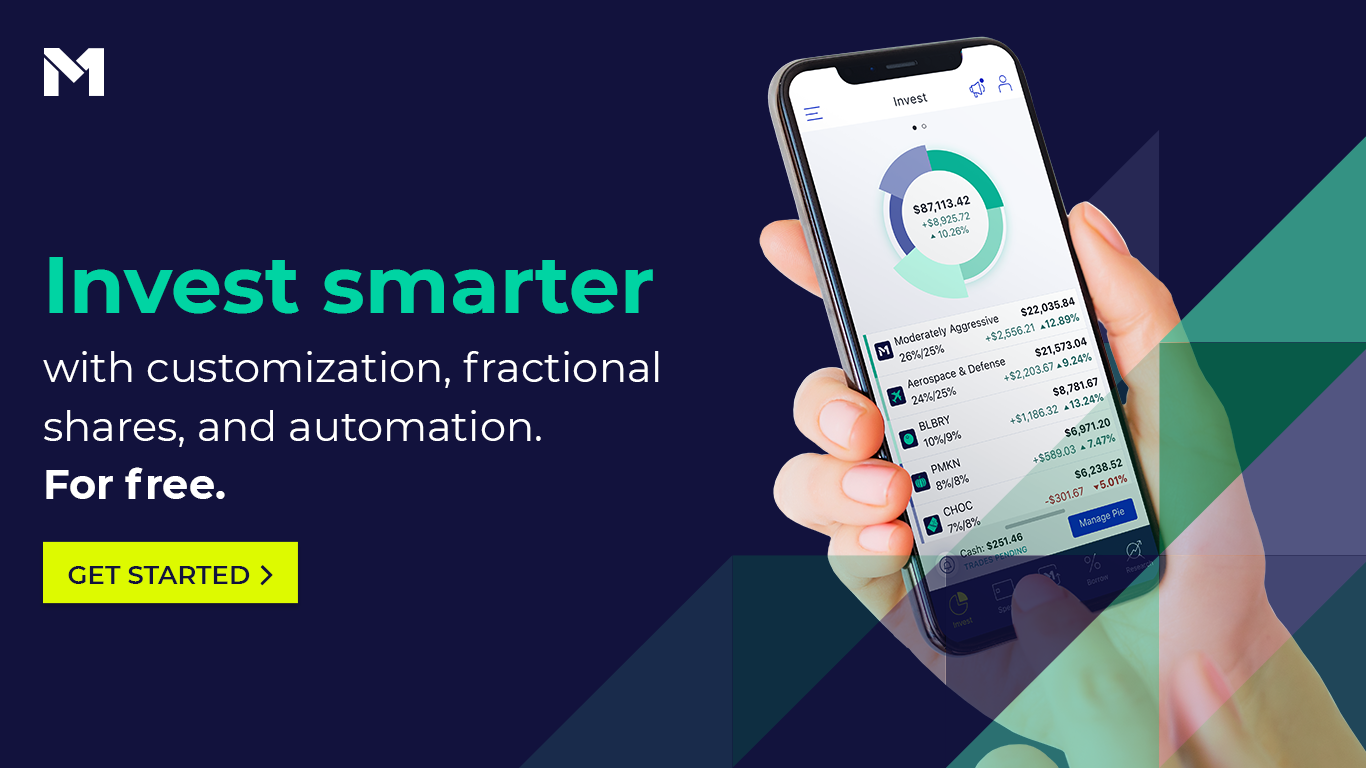 7. Virtual Assistant Business Idea
A virtual assistant is like an online secretary or work assistant. You work is to use email, run clients' email and voicemail accounts, aside from performing other digital duties.
To be a successful virtual assistant, you need a website, a strong brand, a service niche of some sort and a willingness to network.
You should be organized and wait for opportunities to become a virtual assistant to help organize others.
As a 20-year-old, this will be a good business idea to try especially if you are trying to start a carrier in office administration.
It allows working remotely so that you can be able to have multiple sources of income.
Being in the twenties, means you are trying to either start a carrier or have just started a career.
Therefore, this business idea will allow you to gain valuable experience that will make you succeed in other business endeavors.
Virtual assistants earn a good income.
Digit is your smart financial assistant, helping you to achieve your goals. Pay off debt, plan a vacation, save for a house, or put a little aside in a rainy day fund. Save your money, easily and securely, with Digit.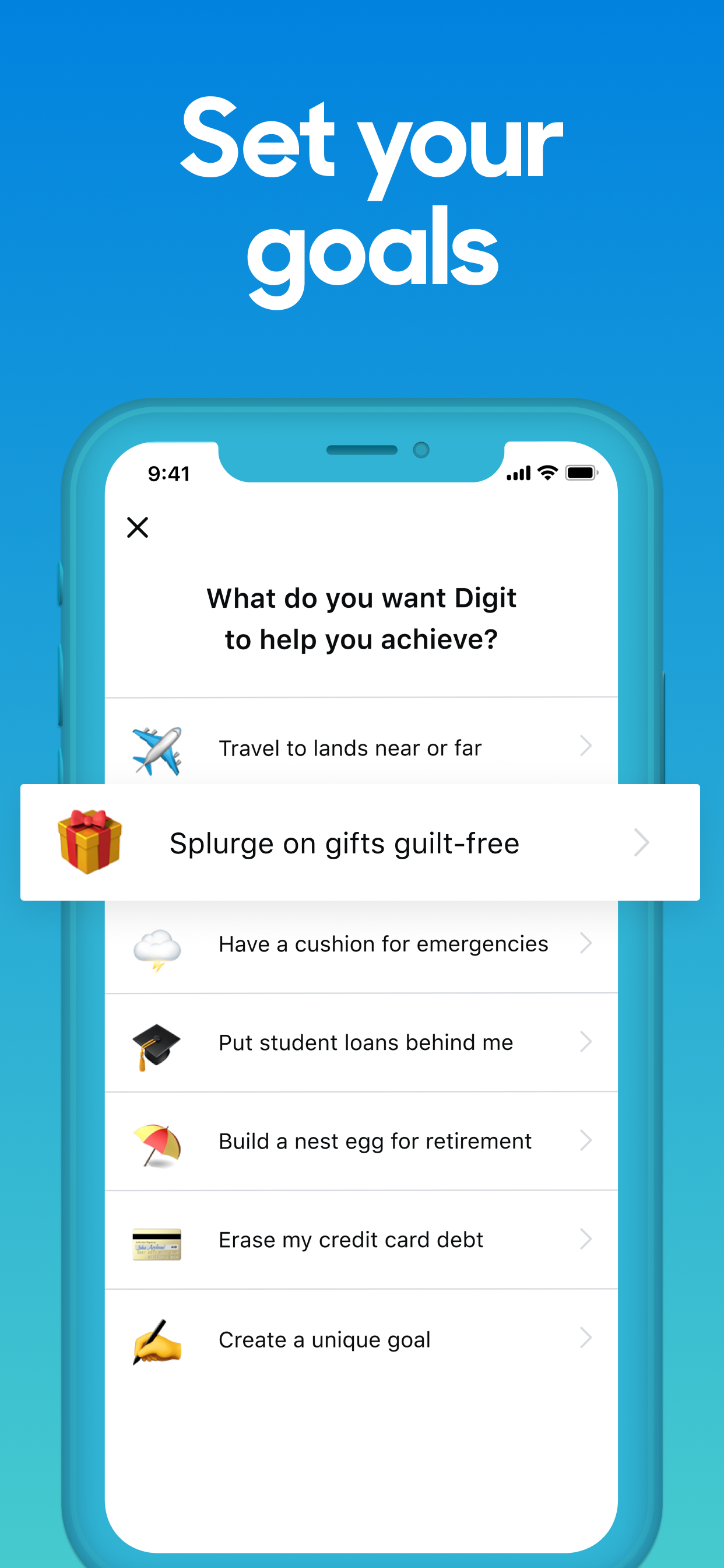 8. Online Courses, Consultancy, And Coaching Business Ideas
Do you have the flare to teach? As twenty years old, you should not feel that you have not gained enough experience to teach, tutor, consult or coach others.
There are many things that you know more than many people and you can be a valuable resource to these people.
It can be teaching a foreign language, computer skills, cooking skills, etc., everything that you can do better than others can be used to produce an online course.
As 20 years old, you arcane involved in consultancy to set up some things that need technical expertise.
You may good at writing proposals, setting up business premises or registering an enterprise.
These are things that a business or brand will like seek consultancy services for.
If you can perform these things, you will able to secure contracts from these brands and earn a good income in the process.
The fact that you are in your twenties does not mean you can become a life coach to others.
Being a life coach is not all about life experience.
It also involves what you know or have learned and your ability to guide others into the right way they need to go or do a certain thing.
In these three business ideas, online course is the best because all you need to do is to produce the course and upload on the internet.
Then you market your course to get subscribers who will end up giving you a recurrent income.
You do not need to meet your subscribers at all. They just go to your platform, sign up, pay and take the course.
Everything is automated.
While in the aspect of coaching, you will have to be meeting your subscribers physically and online to maintain your business.
This business idea has a good promise of a steady income for twenty years old entrepreneurs.
ManyChat is the #1 bot platform for Facebook Messenger. They grew 500% over the last 12 months by helping 500,000 small businesses connect in real time at scale with millions of customers.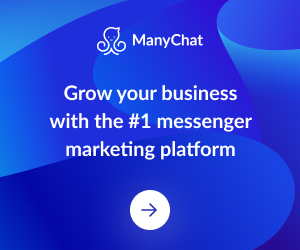 9. Online Research And Statistics Business Idea
Are you good at searching for information and facts on the internet?
This is also a great skill that can be turned into a good business idea for you.
As someone in your twenties, you may still be in school or have just graduated, so your brain is still fresh with academic knowledge.
You will be able to help media organizations fact-check news items to make ensure those items in the stories they present are accurate and that sources quoted exist.
Apart from that, you will be able to detect plagiarism and originality in researches that are put out on the internet.
Other organizations may need you to find statistics and other data for presentations and reports they are working on.
As a young person of the age of twenty, you will be able to be resourceful with the opportunities online to get started researching at home.
This is, therefore, a good business idea to consider that will be able to give you a good source of income.
Coinrule offers the best-in-class User Experience for Automated Trading for Cryptocurrency Exchanges like Binance, Binance Futures, Coinbase Pro, Kraken and many others. Soon they will also add automated trading for asset classes like Stocks, ETFs and Bonds on platforms like IG Index.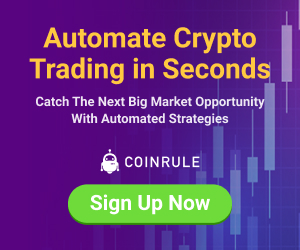 You can read these articles : High Income Skills For Students and Essential Business Skills For Students to update your skill and become successful a successful entrepreneur at 20
B. Physical Business Ideas For The 20 Years Old
1. Physical Teaching And Tutoring Services Business Idea
As a young and intelligent person in your 20s, have you considered the idea of teaching and preparing would-be university undergraduates for admission?
There is always a great competition to get into top universities is as tough as it has ever been.
So many parents are willing to pay well for preparing their children to take and pass entrance examinations.
If you are good at academic work for any subject or course as a twenty-year-old, then this is a good business idea for you.
What you need is understanding of subjects like math, other science subjects like Chemistry, Physics, Biology or even English, etc.
If you know how to market yourself locally, you can take advantage of the situation to make money through giving tutorials to the students that will be taking exams right in your own home or the venue you can secure.
You should ensure that you market your skills in your locality to get the right people to register for your tutorials.
Though this business idea may be seasonal, it promises to be a good source of income for the twenty years olds.
2. Computer And Mobile Device Training And Services
As a twenty-year-old, do you know how to set up the computer, tablets and mobile phones? Can you make repairs on some gadgets?
If yes, then you are onto a lucrative business industry already.
This is a very good business idea for the younger generation of which twenty-year-olds and over are a very important part.
This is a business idea that if you have a passion for it, you can learn a lot about it in three months and be able to set up.
As a 20-year-old, you may already know enough about basic software applications to teach other people how to use them and set up your computer-training operation.
What you need is just to develop your curriculum and a marketing plan for your new business.
You can also offer the option of either having your students come to you or you go to them.
This business idea has a good promise of a steady income for twenty years old entrepreneurs.
Stash is on a mission to empower a new generation of investors, offering different types of accounts in which everyone can access to new financial opportunities.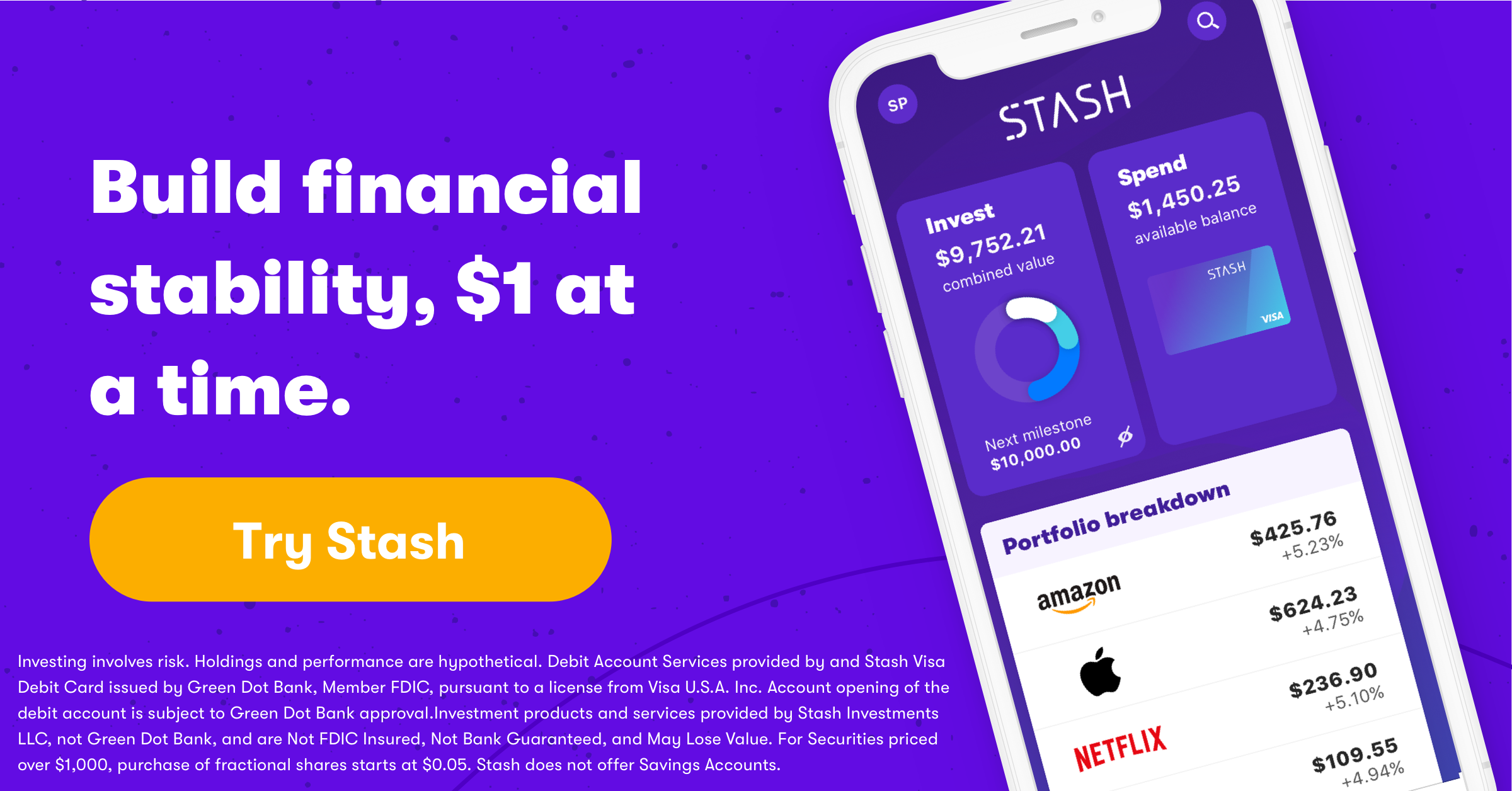 3. Cleaning And Laundry Services Business Idea
As a 20-year-old man or woman, you may be good at cleaning your home, office or dorm, you may even be good in cleaning your car or doing laundry.
Though Cleaning Services is hard work, if you are ready to do it well, you can get patronage that will bring you good income.
It is not one of those "at-home business", you may have to go out to people's houses and offices to clean.
It is also a very physical and energy-sapping activity but it can be a lucrative business idea to consider for a 20-year-old.
To succeed in this business, you need to make sure that you are cleaning properly as your services will speak up for itself and it is what will advertise your business and help you get more patronage.
4. Food And Catering Services Business Idea
Food services is a kind of business idea that will never go out of demand as long as people will need to eat daily.
For a twenty-year-old, developing a catering service is a good business idea that will give you a good income.
You can open a restaurant if you have the means.
But the easier method to get started with in this business idea is to supply packaged food to a certain institution, organization, office, communities or occasion.
To be successful in this business venture, as a twenty-year-old or over.
You must ensure that you get legal backing in your state or municipality to use your home kitchen for commercial food production.
You must also ensure that you're following food-safety regulations and other relevant laws.
It is relatively easy to start a catering service from your home before you will be able to grow out to a restaurant or eatery.
Catering Service is a business that requires physical energy.
It is a lot of work, but if you enjoy cooking, it could turn into a lucrative source of income for a twenty-year-old like you.
Start small!
If you want to start, you should start small with minimal investment.
First, cook for a small number of people in your community or even in your customers' homes and use their dishes.
This is to ensure that your food is consumed all and not left behind to waste in the event you do get enough customers to eat all, you should prepare just enough for the day.
As your customer base grows, you will keep on increasing quantity of food you will produce.
Home baking is an approachable business idea to consider for someone in your twenties, in that it involves doing what you're probably like doing.
For a 20-year-old, that loves to bake. You probably have all the equipment and expertise you need to get started.
You must, however, start small like that of other catering services; produce just according to the number of your sampling of ideas around you and your community demands.
This is a business idea that has a ready market, it is also a business that has an encouraging income.
The EntrepreneurNOW! Network provides entrepreneurs with the education and mentoring they need to create, grow and run their business.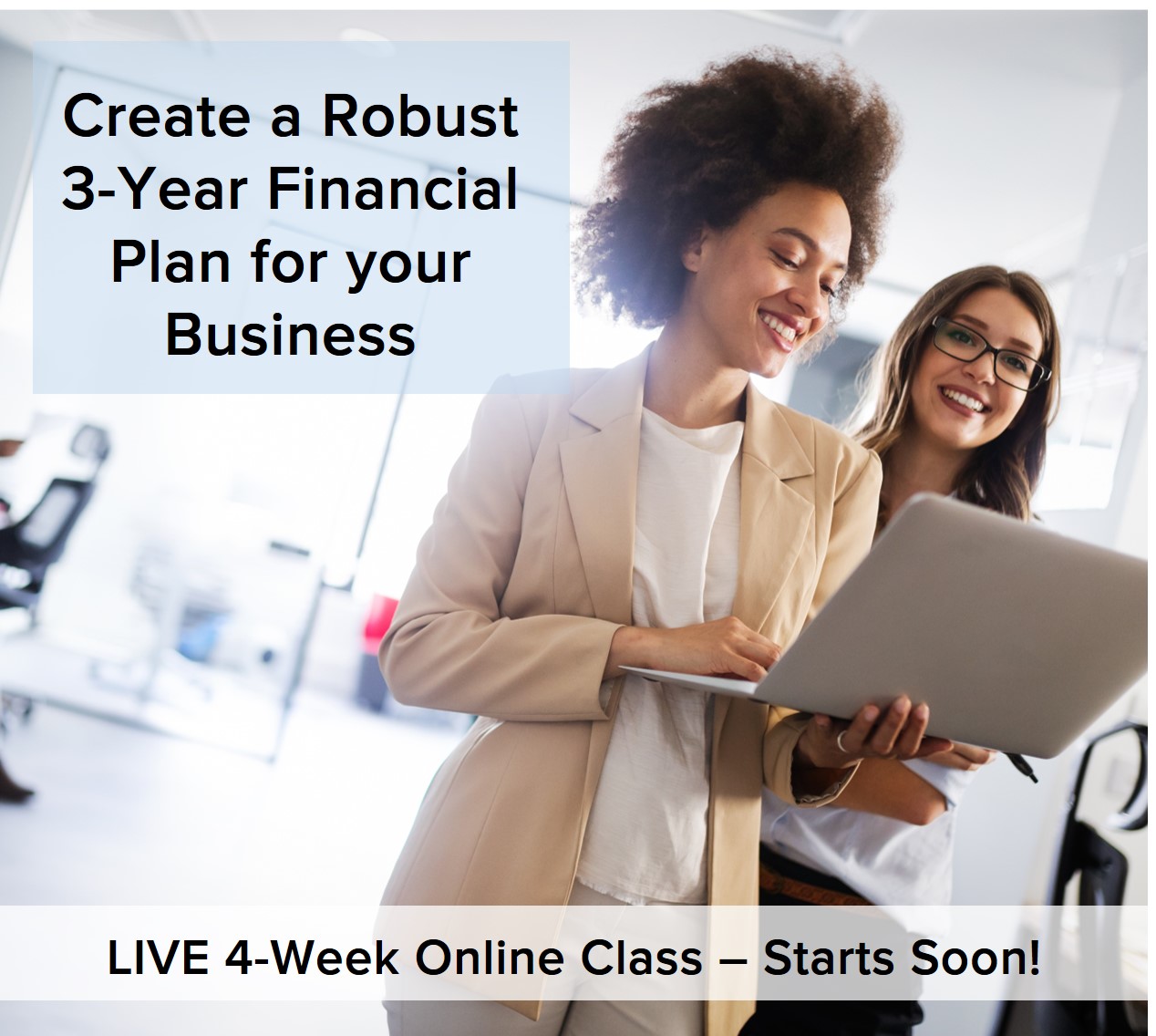 5. Home Day Care Services Business Idea
As a twenty-year-old, if you love kids, starting a home-based day-care center could be a viable business idea for you.
You must, however, ensure that you do your homework regarding the applicable laws in your state or country, background checks and other regulations necessary.
You will also need a proficiency knowledge in cardiopulmonary resuscitation (CPR), first aid and other emergency procedures.
If you are using your house, you must ensure that your family is okay with sharing their home every day.
You can also offer to babysit your neighbors' kids instead.
This is a good business idea that can bring good income for 20-year-olds, especially if you love children.
Yelp aims to connect millions of people to great, local businesses as well as offer the owners of these establishments the opportunity to promote their business using a variety of free and paid tools. Through the Yelp Business page, users can respond to reviews and upload photos, along with incorporating paid, cost-per-click advertising.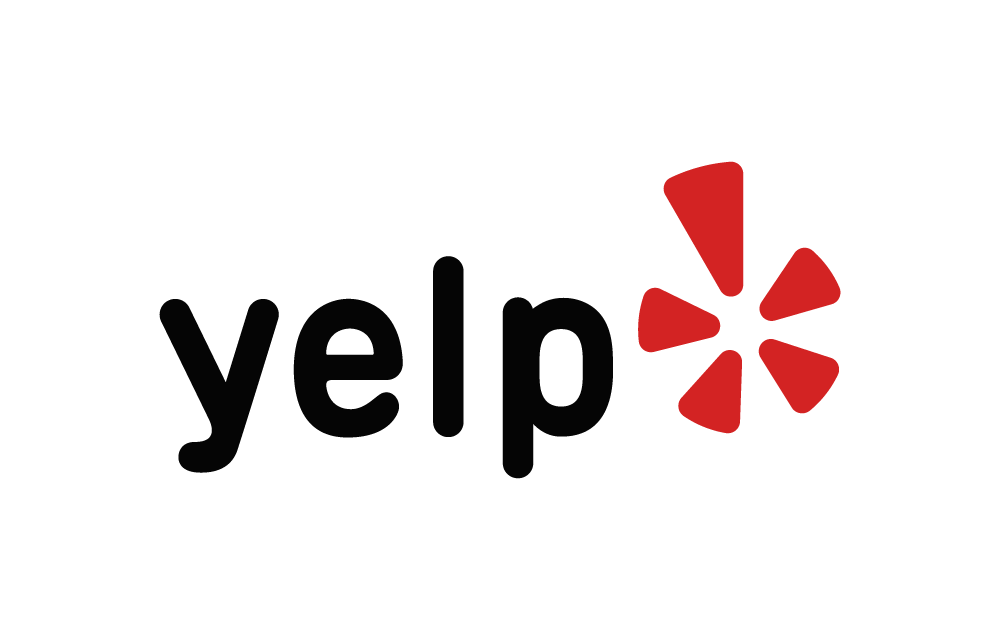 6. Cataloging Art, Antique Collections, And Refurbishment Business Ideas
As a 20-year-old, you can decide to go into Art and Antique collection.
You will be able to refurbish them and resell them for a good price and make again in the process.
It is a business idea that involves going into clients' homes, photograph their art collections and produce a book or even a website with a photo and a brief history of each piece of your collection.
Art collectors love to have catalogs of their work both to show off to their friends and to use as potential sales tools.
As someone in your twenties, if you have photography and research skills, you can put them to work in this business idea.
This business is a great opportunity to turn a hobby into a good source of income.
To get started, you may need some investment necessary for equipment like computers, stores, etc.
But the biggest challenge is getting your hands on the antiques you plan to refurbish.
It is usually not easy; sometimes you may have to go to some auctioneers.
You should also ensure that you are buying highly sellable items, the ones that have a large market so you won't have to wait years to get it re-sold.
Laptops Direct are a specialist division of the Buy It Direct Group, which has been around since 1999. As well as having the country's biggest range of laptops and accessories, we also offer a diverse range of technology such as CCTV cameras & popular smartphones.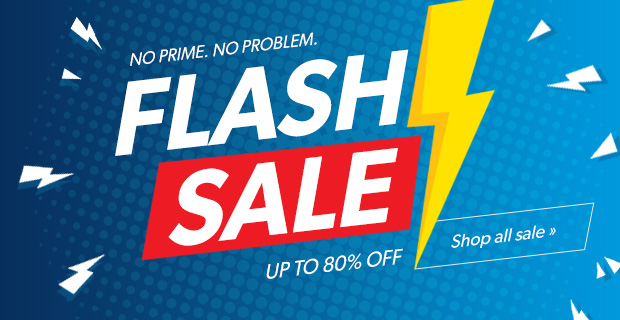 7. Fashion Design And Jewelry Making Business Idea
As a 20-year-old, do you love fashion? Do you love jewelry? May be you even know how to make jewelry or design clothes.
If you do then this a good business idea for you to consider.
You can produce handmade jewelry, which has long held appeal for collectors and admirers alike.
For someone in your twenties, the biggest challenge to setting up a jewelry business might be running the business itself.
The fact that you can make beautiful things will not be enough to sustain the business idea.
As one of the 20 years old business enthusiasts, you should learn what it takes to run a jewelry business and then make it happen.
You can sell your products both physically and online.
There is a good income in this line of business for 20 years old businessperson.
8. Soap and Cosmetics Making Business Idea
Soap making can be a lucrative business idea for a 20-year-old business-minded person.
It is a business you learn the skill even from YouTube. It is also very easy to set up.
You can start with liquid soap and grow your business over time.
Besides, you can also learn how to make lotion, body cream and perfume from the internet.
You just ensure you package your products well. Because the packaging of such products is vital for the success of the business.
This is a business idea that will surely give you good income as a twenty-year-old if you manage it well.
Your first target market should be your family, friends, community, mates and community.
To be successful in this business, you should get your processes well planned from the beginning and stay focused on a defined target market.
It is a business that promises good income and be scale up to a big enterprise.
Did you know that a hire is made on LinkedIn every 8 seconds? With LinkedIn Jobs, employers can post a job in minutes and reach candidates they won't find anywhere else.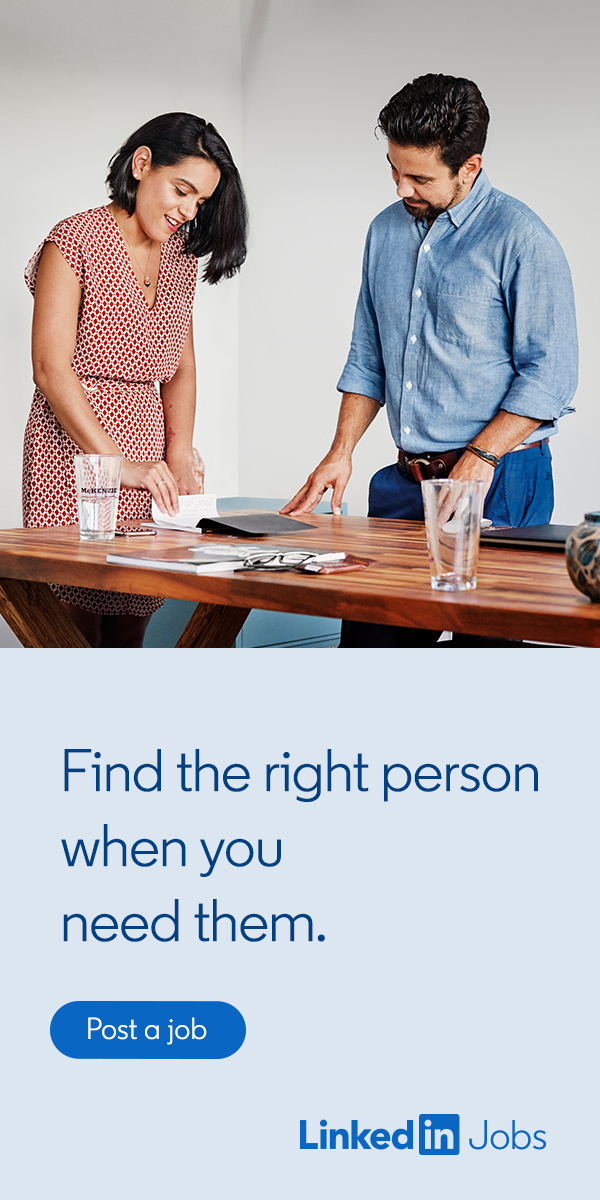 9. Photography Business Idea
Do you own a smartphone? Do you like taking pictures? Then this business idea is for you.
As a 20 years old entrepreneur, you can take photography as a serious business that will give you a good income.
This is because professional photography can be a stressful business with demanding clients and fierce competition.
Also, it is a business that requires a passion for it to succeed.
Photography can be done in many forms like taking pictures for journalism, family and events, portraits, stock, etc.
You can either set up a studio in your home or taking pictures for use as stock photos.
To take pictures for journalism requires years of experience and rarely involves working from home.
You must keep in mind that stock-photo sites work on a revenue-sharing model, so simply selling pictures to one is unusual.
Photography businesses can be complex operations that may require lots of equipment and years of portfolio and relationship building experiences.
For a twenty-year-old, this is another good business to consider and one that will give you time to explore other things and places.
Student Loan Hero is the smart way to choose student loans. We are dedicated to helping students and their families through the confusing education loan process by providing innovative and effective tools, resources, and most importantly, choices that help students and families make the best choice for them
Find The Best Student loan for Summer '20 with Student Loan Hero (970×250)" >

10. Recycling And Upcycling Business idea.
You can consider collecting old and outdated items for recycling or old devices and artifacts for repurposing.
As a 20-year-old, this can be a lucrative business for you to consider.
Items for recycling can be old metal, rubber or plastic scraps to recycle.
These items for recycling can taken to the recycling garages to for recycling.
Besides, you can also recycle some items yourself by turning the scraps items into furniture and other decorative items for homes.
Starting this business does not require plenty of money, what you need in this business is a store to keep your items for recycling and your marketing drive.
Related articles you may want to consider are : How To Become A Self – Made Entrepreneur and How To Start An Online Business As A Student
Conclusion
As a 20-year-old, there are many business ideas for you to consider which I did not even cover in this article.
If you know more please leave a comment for me to update.
However, if you have seen one here that you are interested in and do not know how to go about it.
Please leave a comment so that I will get back to you with a free consultation on how you can achieve start your chosen business idea.
Tallachi Philemon writes for Classified Messages
FlexOffers.com is an award-winning affiliate marketing network that provides comprehensive solutions to both advertisers and publishers. We use multiple marketing options, various data delivery options, and advanced payment solutions through NET 7 to create profitable partnerships.
Join FlexOffers.com as a publisher to receive access to millions of products and services across a growing collection of 12,000+ affiliate programs, which can be promoted using our expanding selection of applications including content feeds and text links, among others.
Advertisers who join FlexOffers.com will gain access to an affiliate publishing network that offers controlled online advertising growth by complying with established marketing standards, while expanding market potential.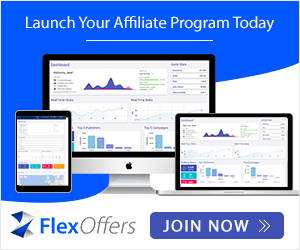 Disclosure
This post contains affiliate links.
I may be compensated at no cost to you if you decide to use any of the links.
Therefore feel free to explore the products and services promoted on this post.
I only promote products and services of value.