Do you want to learn a high income skill today? Do you want to teach yourself a high income skill?
First of all, What is high income skill? A high-income skill is a skill that earns high income due to the quality value offered as a service or product.
It is a skill that one can charge a high amount of money to deliver.
High income skills are skills in which one can work alone to deliver results.
Examples of high income skills are Copywriting, Consulting, Freelancing, Digital Marketing Consulting, High Ticket Sales Expert, Email Marketing Expert, Sales Funnel Expert, Motivational Public Speaking and Teaching, Software Developer, Web Design And Developing, Graphic Designer, etc.
The interesting thing about high income skills is that you can learn them free, read this article: 7 High Income Skills You Can Learn Free to find out how.
If you want to learn a high income skill, you must know that learning a skill requires order and zeal to succeed.
Cylance is the first company to apply artificial intelligence, algorithmic science, and machine learning to cybersecurity to prevent the most advanced security threats in the world.

The following are 10 steps you can take to teach yourself high income skills.
1. Research The Right High Income Skill You Want To Learn
The first step you should follow is to take your time to research the skill you want to learn.
Here, you do a feasibility study about the skill you want to learn, this is the time to know what is required of the skill and how to present the skill.
You must narrow the skill to want to learn one skill at a time.
You should avoid the temptation to learn different skills or to try to acquire more than one skill at a time.
It does not work and most times ends in a fiasco.
The reason is that when you choose more than one skill, you will not give your best into any of them, you will discover that you have not perfected yourself in any of them.
The most important thing to consider is to choose a skill that is in demand and you some kind of interest in it.
Do not choose a skill just because others are learning the said skill.
You can use Google to research and find the skill that is more viable and has services that are well needed and not crowded.
You do not need a degree to learn business skills, read How To Learn Business Skills Without A College Degree to find out our how.
Laptops Direct are a specialist division of the Buy It Direct Group, which has been around since 1999. As well as having the country's biggest range of laptops and accessories, they also offer a diverse range of technology such as CCTV cameras & popular smartphones.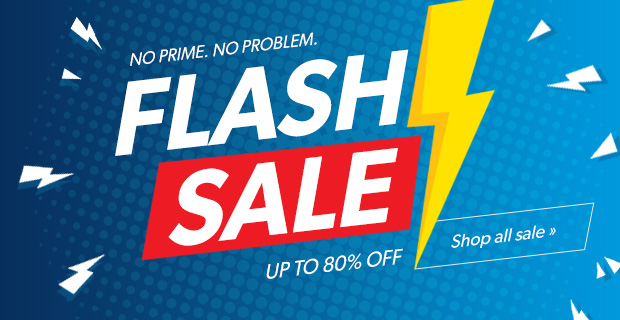 2. Get The Right Resources To Teach Yourself High Income Skills.
The resources you will use to learn high income skill is vital to be able to teach yourself high income skills.
Choose the best format, which may be video, audio to text, that will make you understand what you are learning.
It may be a combination of two or more formats.
I prefer video format that is why most of my skill learning is from YouTube.
You can get many free e-books online, free courses, and YouTube to advance your course of learning the skill for your choice.
All you need to search google and YouTube to get good materials.
Samsung is a leader in the consumer electronics marketplace. Their site offers free shipping site-wide on a wide range of industry-leading Samsung products and services. 

You should not let only the free resources be the only guide you have learned.
Ask questions, inquire why somethings are the way they are.
Seek answers from many sources.
Don't merely memorize theories and techniques, question them at every step.
Analyze why some things matter, why they are relevant.
Practice with all the tools available to you and gain the knowledge available.
See what you end up discovering! You may end up surprising even yourself.
Read How To Learn High Income Skills to know how you can learn high income skills easily.
At Udacity, people can get the tech skills they need to move closer to the career they want through their innovative curriculum built in partnership with top tier technology companies.
Through hands-on projects, knowledgeable personal mentors, career services, and a flexible learning plan, their Nanodegree program ensures the mastery of new skills for a career step to the next level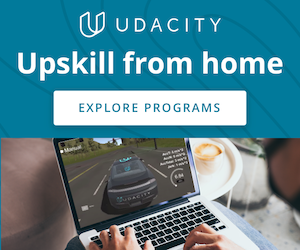 3. Take The High Income Skill You Want To Learn As Lifestyle.
If you want to be perfect in the skill that you want to learn, you must it a lifestyle to you.
For example, if you want to learn public speaking, for example, you must learn to speak correctly in daily conversations, so that you can be able to act natural when you are presenting to a public.
A skill that you learn over time becomes part of you.
Your skill becomes your behavior.
To make the skill personal to yourself, you must develop an interest in the skill.
You must have a love for the skill and you should love using the skill to do your things.
Oxbridge (OBX) is the fastest growing online learning provider today. Founded by a pioneer of eLearning with 11 years' experience, we work with 15 renowned awarding bodies to deliver 200+ accredited qualifications to home students.

4. Learn High Income Skill From Others
You may not need to face the same challenges everyone faces when you are learning a high-income skill.
You can plan to learn from others and know what is working and what is not.
Here, You will be able to learn how to perfect your skill by learning how others were able to overcome a certain challenge in the course of using their skills.
Vimeo is video + you; the best way to share, discover and be inspired. Vimeo offers site-visitors an opportunity to join an amazing Vimeo community, as well as put a little coin in their pocket

The skill you want to learn, many people may have learned it and are experts in such a field, learn from them if you want to be perfect in the skill.
Just know that any skill that you want to acquire in life, someone may have it already and is succeeding in using such a skill.
However, you want to teach yourself everything about the skill you want to learn, having a mentor, even an online mentorship will not affect your determination to teach yourself such a skill.
Mentorship is the quickest way to take your skills to the next level.
As a mentor can help, you navigate your field by offering invaluable perspective and experience.
Shaw Academy is the worlds largest interactive online platform delivering great education, accessibly and affordably, to everyone. Available courses include Marketing, Leadership, Photography, Nutrition & Fitness, Beauty, Graphic Design and more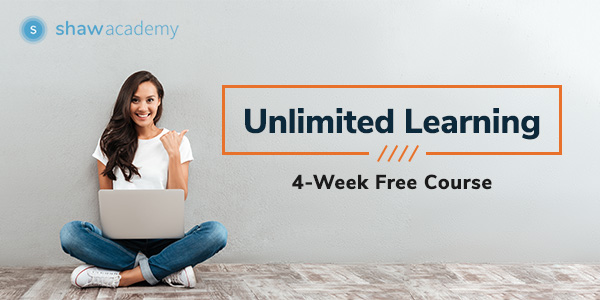 5. Take Time To Learn The Difficult Parts Of High Income Skill
If you want to ensure the assimilation of the most important parts of the skill.
You must give extra time and effort to learn the difficult part of the skill you want to learn.
As you plan to learn the high-income skills, you have selected.
It may be difficult to understand at first, but as you put in more time and effort, you will become perfect in it.
If you want to be perfect in the high income skill you are learning you must keep practicing the skill, no matter how hard it seems.
For example, if you want to learn software development, you may find HTML, CSS easy to understand, and challenging to learn JavaScript.
However, the moment you are comfortable with JavaScript you will find out that any other programming language you will learn will be easy for you.
It is good to start with, the easier high income skill before getting to the harder skill but you should spend more time on skills that are hard more than the easier skill.
Microsoft offers Microsoft Office 365, Surface, PCs, Band, phones and the popular gaming console Xbox, as well as digital entertainment categories of apps, games, songs and music albums, TV shows, movies and more.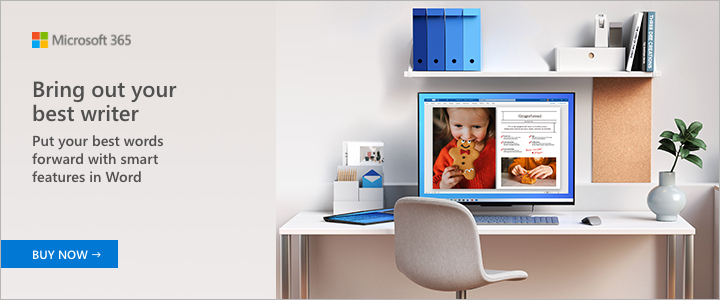 6. Test Your High Income Skill Understanding As You Learn
If you want to understand and out to practice the skill you are learning, you must test your understanding of the skill you are teaching yourself.
Can you imagine going to school without ever writing a test or an examination?
You should measure your understanding by putting yourself to test.
Since you have chosen to teach yourself skills and you are your teacher and examiner.
How do you test yourself? Will you be fair to yourself?
You will need to just apply your knowledge into a practical issue and see how it goes correcting yourself in the process.
To test your skills, you may have to fall to your family and friends to test how your skill is faring.
You should also offer free stuff to others to test your skills.
Lenovo is a customer-focused company with extraordinary resources. They provide customers with innovative PCs and best-in-class customer service.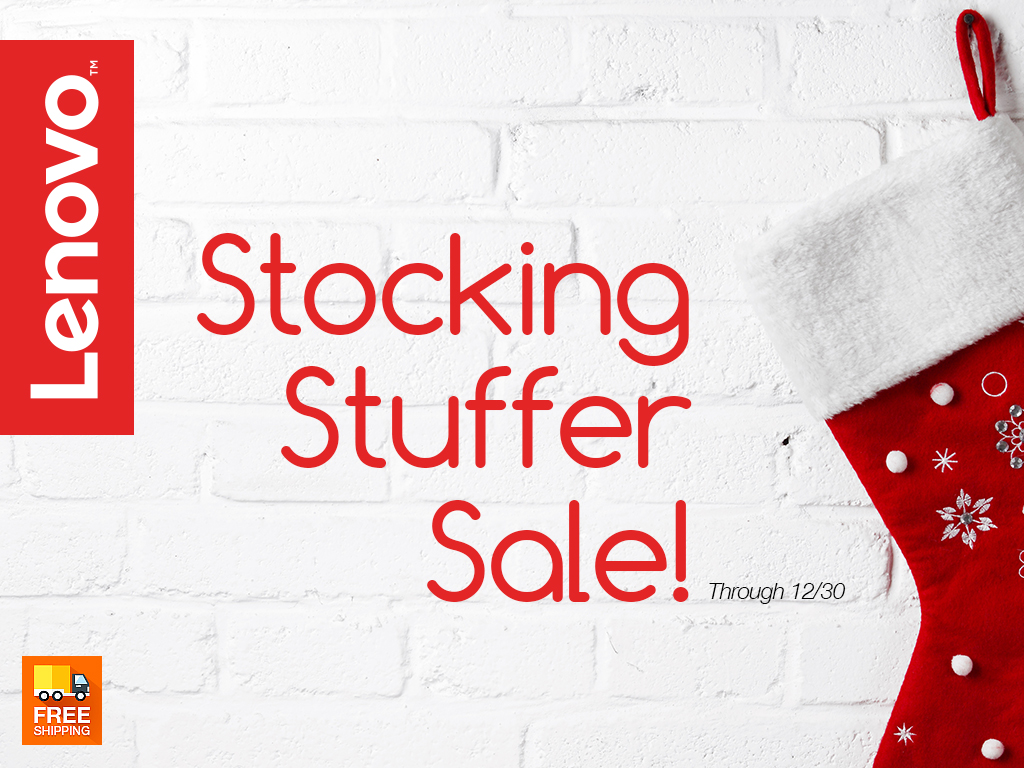 Testing skills is an effective step to learn a skill because it makes to recall a step further.
Recall shows how much of the skill you can remember while testing shows you how well you can use the skill you've learned.
You can offer free service to family and friends to test your understanding of the high income skill you are learning.
When I started learning Web Development, I was offering free websites hosted with my money to prospective customers to test my skills.
Tailwind helps you save time scheduling to Pinterest and Instagram, post at the best times for engagement, grow together with Tribes, get more actionable analytics.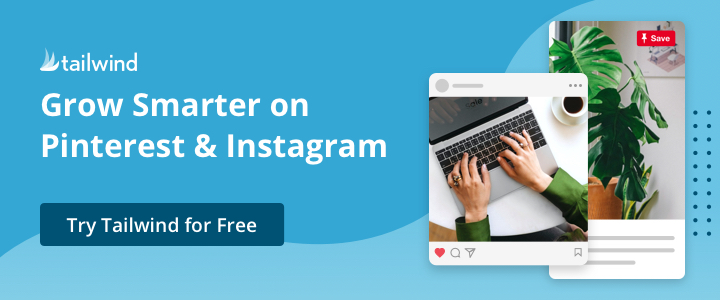 7. Practice As You Learn The High Income Skill
If you want to learn a high income faster, you must practice as you learn. To perfect your skill, you must put it work to gather experience.
Taking too much time to learn theory will not help if you decide to practice from day one.
There is something about practicing a skill.
The more you practice the more you become perfect.
This is because our brains can accumulate a lot when we study, but we remember what we do better than what we study.
When you learn by trial and error, you are practicing what it means to fail or and overcome in the course of using our skill.
This is important. When you faced with similar situations, you will not fear but face it because you know what to do in such a situation.
Learning by practice will make you know how to solve problems associated with the skill you are learning.
Autodesk is a world leader in 3D design, engineering, and entertainment software. Customers across the manufacturing, architecture building, construction, and media and entertainment industries use Autodesk software to design, visualize, and simulate their ideas before they're ever built or created.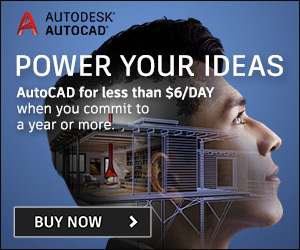 8. Teach Others While You Teach Yourself High Income Skill.
If you want to be perfect in what you learn, teach it!
The more you teach others, the more you remember what you are learning.
This is because teaching others will make want to dig deep and research what you want to teach.
The fact that you will want to be competent, experienced, and having enough expertise to teach those that you want to teach.
The reason you will get better when you teach others is that when you learn to intend to teach, you will break the material down into simple, understandable chunks for yourself.
Teaching will also force you to examine the skill more critically and thoroughly, helping you to understand it better.
edX.org is an online learning destination offering high-quality courses from the world's best universities and institutions to learners everywhere.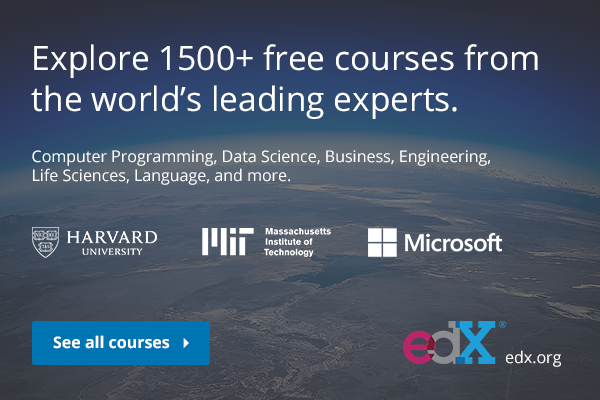 9. Give Yourself Breaks While Teaching Yourself High Income Skill
As you teach yourself high income skills, you should not forget to rest in between sessions to regain your tempo and be more productive.
Taking breaks is also part of learning.
The brain has two modes, the focused and the diffused.
While in focused mode, you're able to learn the peculiarities of a certain problem.
In diffused mode, you're better able to see the big picture and bring it all together.
If you want to learn properly, you consider both modes of your brain.
It is important to let your brain relax for a while after a particularly intense session of study or practice.
This gives your brain time to file your understanding for better referencing when the need arises.
AT&T is one of the nation's largest wireless companies, with over 70 million active subscribers and deals not found anywhere on the web.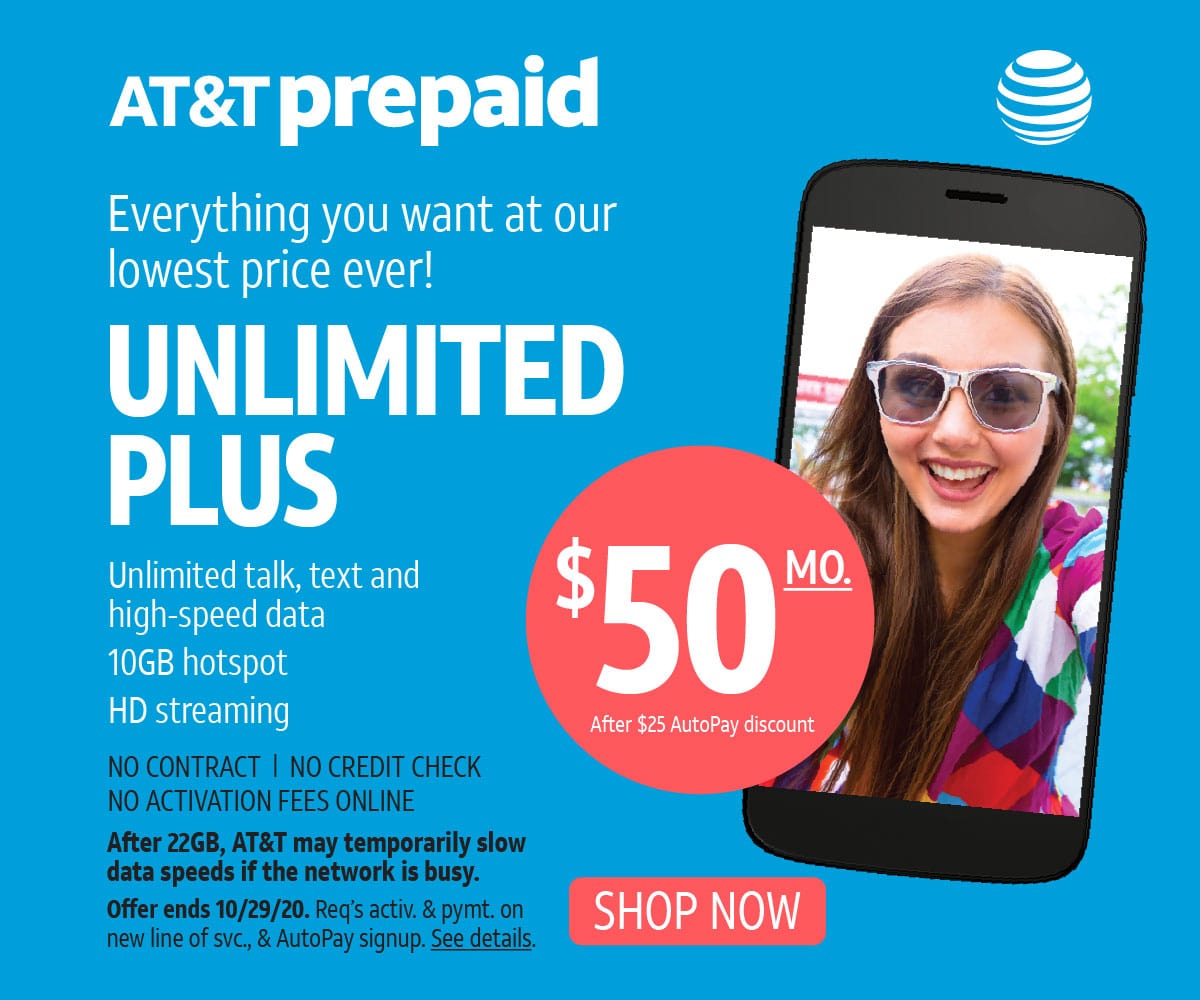 10. Network With Others In The High Income Skill You Are Learning
Since you have decided to teach yourself high-income skills.
It means you to be alone in your studies or practice.
However, it is good you make friends in your line of profession.
It will open up opportunities for you.
You will get connections that will even lead you to get your dream job or business.
Networking is very important for you to develop useful skills.
Therefore, you should join your local professional community group if available.
You should also make use of online forums like LinkIn, Quora, Reddit, Twitter, etc. to find others in your high income skill industry relate to and build a network.
360training.com is an integrated provider of compliance learning management systems, accredited training content, and services to help businesses and professionals meet their compliance, continuing education, certification, and career needs across wide range of industries.
OSHA Training Online – 10 Hour Construction
Related Articles
Where To Learn High Income Skills Online
Business Skills You Can Learn At Home
Acer provides customers with exclusive discounts on innovative, high-performance notebook PCs, desktops, tablets, and displays.
Acer Online Store | Great deals on the latest Tech (908×236)" >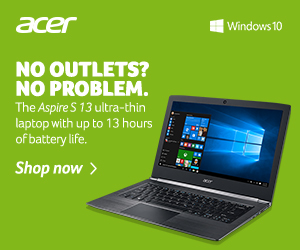 Conclusion
Tallachi Philemon writes for Classified Messages
At eToro, the world's leading social investment network, you can tap into the wisdom of the crowds to help you make smarter investment decisions.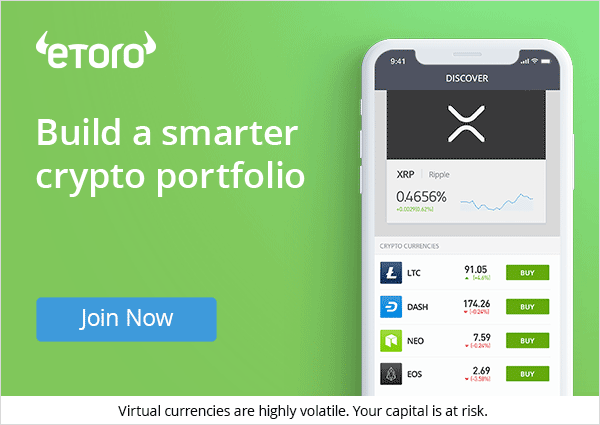 Disclosure
This post contains affiliate links.
I may be compensated at no cost to you if you decide to use any of the links.
Therefore feel free to explore the products and services promoted on this post.
I only promote products and services of value.